Review: Veronica's Room by Oh Dragon Theatre Company
by Michael Meigs
Have you ever been 'gaslighted'?
I didn't know that psychological term before attending Oh Dragon's production of Veronica's Room, but I'm not sure it would have protected me from the confusion and discomfit produced by Ira Levin's 1973 play. Not only were the characters malevolently manipulating one another's perceptions; Lewin the playwright was doing the same to those of us who naïvely agreed to play along with the usual conventions of suspension of disbelief.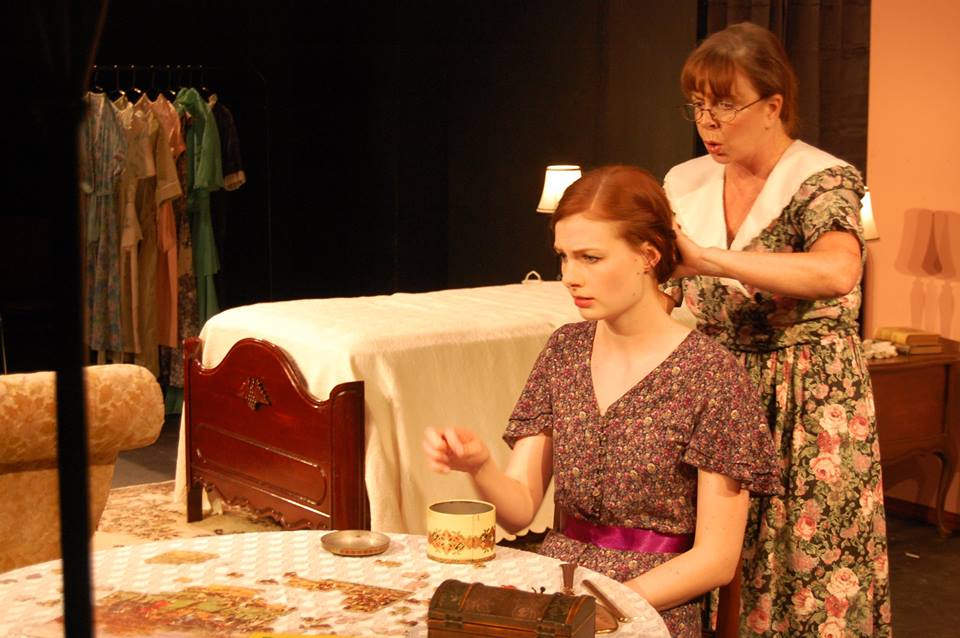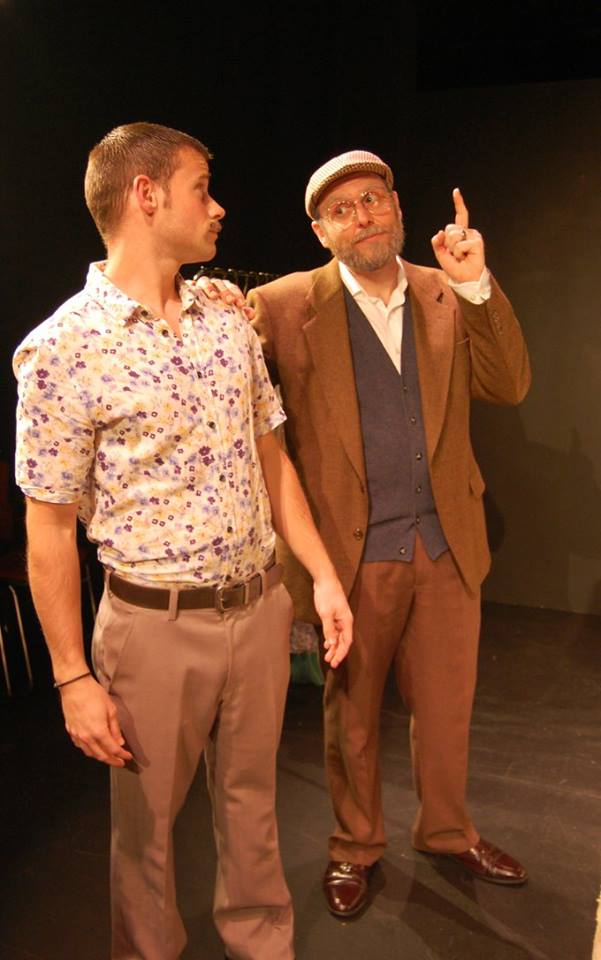 Ira Levin wrote the horror novel Rosemary's Baby in 1967, and a year later Roman Polanski turned it into the acclaimed film that probably still haunts almost everyone who saw it. So I probably should have suspected that I was being led up the garden path when a newly acquainted young couple (Jessica Riley and Chance McKee) were being effusively welcomed into a dusty old apartment by a couple of over-pleasant older folks (Kim Rubin and D. Heath Thompson). Lots of chat from the seniors, explaining that they really did need help placating a bewildered old woman in their care. Their fairly innocuous requests were met with interest by that tall girl with the striking looks and her much shorter and more suspicious companion. The lights went down at the end of the first act after Jessica Riley had changed into a demure little flower-print dress and was sitting solo at a table toying with a jigsaw puzzle. Not much movement in this piece, I thought; so what's the point?
The rest of Veronica's Room turned out to be as intense as the first act had been languid. Levin's plot kicks the rug out from under you. Characters transform, and your consternation is double that of the young woman's: at first you share her incredulity, but as the action proceeds and the stakes mount, you begin to ask yourself whether the playwright has deliberately cheated his willing audience. There's nasty stuff afoot, nightmares that have become daymares, and the succession of plot developments makes me shiver even now when I think back to the events.
Forget chainsaws and slasher films. Art's most potent form of horror-thrill is mental and psychological. Hitchcock knew it, and so does Oh Dragon Theatre Company director Lacey Cannon Gonzales. Those emotions are further intensified by the intimacy of the black-box space of the Trinity Street Players.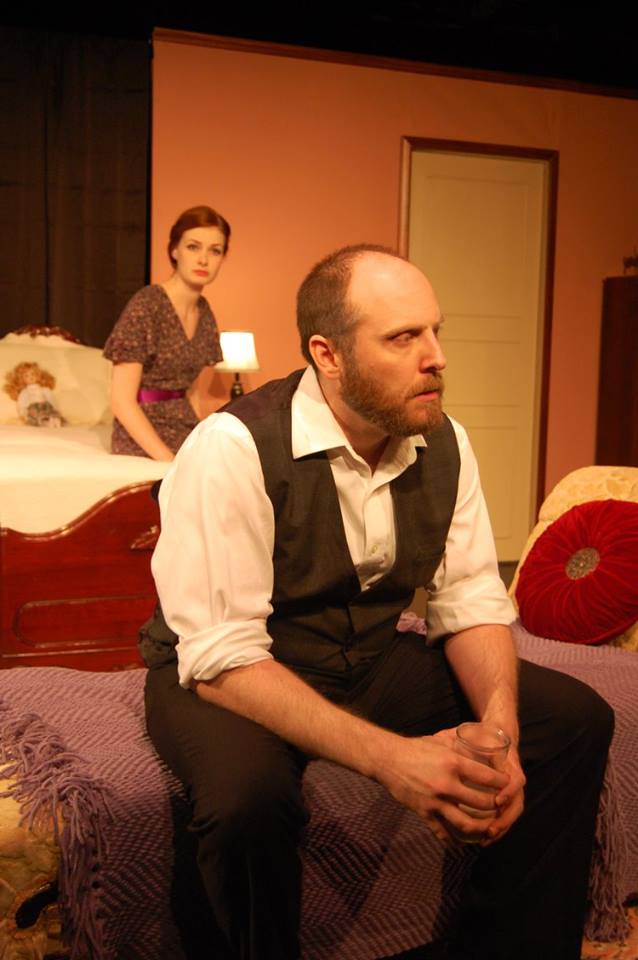 As soon as I saw Kim Rubin in the role of the older woman I knew I'd seen her onstage before. I momentarily mistook her for Bernadette Nason, for the two women are about the same height and coloration, and they share a pert self confidence. Rubin's Irish lilt was melodious and convincing, as I'm sure Nason's would have been. I later realized that each had played the comic role of Dottie the sardine-chomping actress in Michael Frayne's Noises Off -- Rubin at WOBCP's 2010 production, which I'd seen, and Nason in Austin Playhouse's 2013 production, which I hadn't.
But comparisons are odious, as the old saying goes, and not in the least necessary. Rubin's second-act performance proves that. Her creepily impressive switch from sweet Irish speech to corrosive Bostonian is a slap in the face, and the transformation of her character is truly scary. Heath Thompson's somewhat incomplete Irish of the first act evaporates and is even indirectly explained as he becomes troubled, angry and emphatic.
Statuesque Jessica Riley, so glib and teasing early in this nightmare, undergoes changes as well, and the sight of her long, loose helpless limbs is enough to constrict both your throat and your heart. McKee as her paramour moves from edgy nervousness to defiance as the playwright's lashing transformations of realities whip our sensibilities not once, not twice, but three times in the second act.
Did I enjoy it? That wasn't really the point. Veronica's Room is a visit to the shadows of memory and malevolence, where 1973 and 1935 co-exist and endure right up to our present day. Sweetness and light learn to know the face of evil. Brrr -- be careful whom you trust, and remember that sometimes you can't take that mask off again!
EXTRA
Click to view the program leaflet for Veronica's Room.
---
Veronica's Room
by Ira Levin
Oh Dragon Theatre Company
Thursdays-Saturdays,
September 03 - September 12, 2015
Trinity Street Players
Black Box Theatre, 4th floor, First Baptist Church
901 Trinity Street
Austin, TX, 78701
Thursdays - Saturdays at 8 p.m.
Trinity Street Players' black box theatre, 4th floor of the First Baptist Church, 901 Trinity St., Austin.
General admission $15;Tickets available on-line via the website