The Complete Works of William Shakespeare (Abridged)
by Oh Dragon Theatre Company
May. 28 - Jun. 06, 2015
Thursdays-Saturdays
Oh Dragon Theatre Company presents a hilarious, fast-paced romp through the Bard's extensive playbook. Three (yeah that's right, only three) madcap individuals weave their wacky way through ALL of Shakespeare's comedies, histories and tragedies in one wild evening that will leave you rolling with laughter!

Performance dates: May 28th, 29th, 30th, June 4th, 5th, & 6th, 2015. All performances begin at 8 pm.

This is a FREE event, but donations are suggested and appreciated (funds raised from this show will go to fund our 4th season). Seating will start at 7:30pm and is first come, first serve. Bring a blanket or lawn chairs, pack a picnic, and enjoy the show! **SEATING IS FIRST COME, FIRST SERVE. HELP US KNOW HOW MANY PEOPLE TO EXPECT BY R.S.V.P.ING (via ticket link)FOR THE NIGHT YOU PLAN TO ATTEND.**
Starring David Nguyen, Chelsea Beth, & Ashley Sauls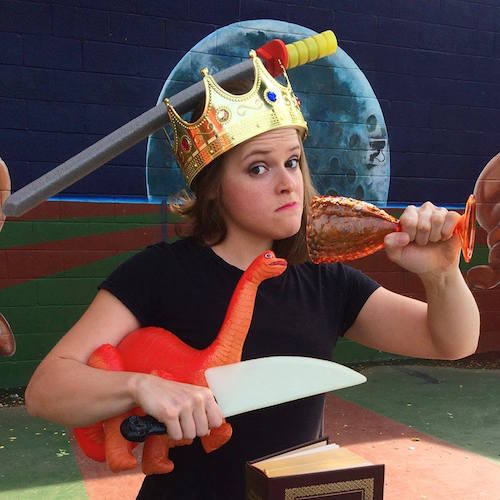 The Complete Works of Willam Shakespeare (Abridged), written by Adam Long, Daniel Singer, and Jess Winfield, premiered at the Edinburgh Fringe Festival in 1987, went on to 9 record-breaking years on London's West End, and has been the world's most performed stage parody for the last 20 years.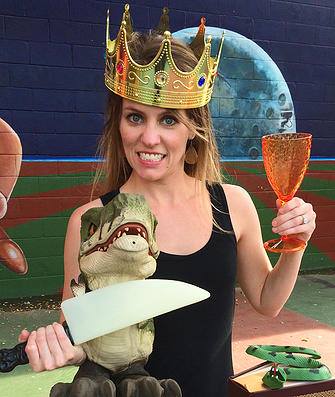 Oh Dragon is a sponsored project of the Austin Creative Alliance.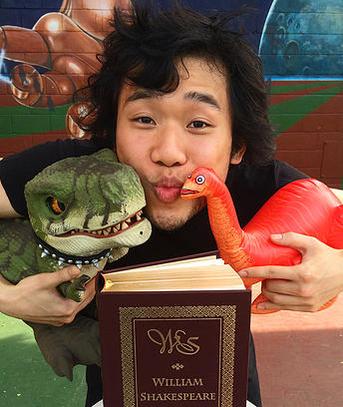 ---
The Complete Works of William Shakespeare (Abridged)
Oh Dragon Theatre Company
Thursdays-Saturdays,
May 28 - June 06, 2015
Free admission; reservations recommended and available via
The Pan Am Hillside Stage is part of the Oswaldo A.B. Cantu Recreation Center. This outdoor theatre sits on a hill in beautiful East Austin. The show will also serve as Oh Dragon's yearly fundraiser. Come out, enjoy the weather, and support live theatre!