Review: The Butcher of Baraboo by Street Corner Arts
by Michael Meigs
No theatre performance is the same from night to night. The combined talents of the company create the front part of the magic, delivering the text richly incorporating the visuals, the rhythm, and subtleties of gesture and tone, but just as important is the ardent, usually silent participation of those who attend, witness, and vicariously participate. Attending The Butcher of Baraboo on "industry night," the Monday evening after opening weekend, was a rare high. Anticipation was intense, and the house at the Hyde Park Theatre was packed with power spectators. Almost without exception those folks were accomplished theatre artists. Almost without exception we were initiates in the cult that Street Corner Arts has become.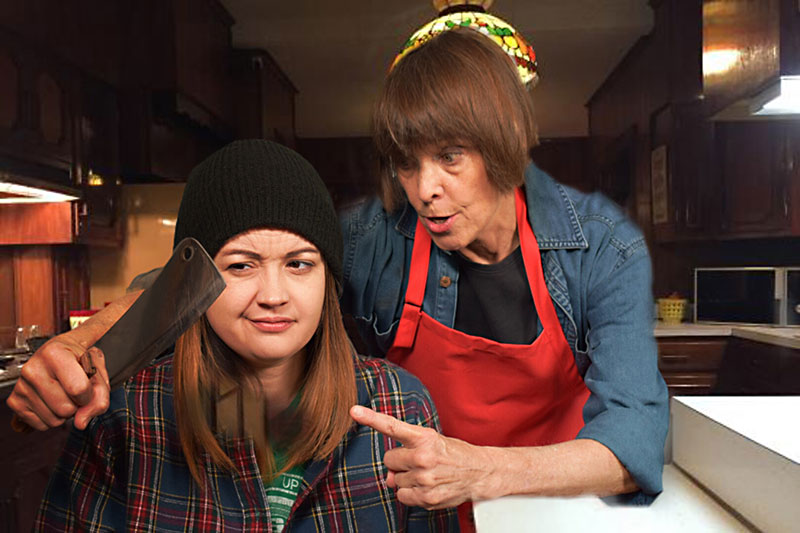 Marisa Wegren's script is clever and convincing. This is small-town middle-class Wisconsin gothic. A broken family owns the story and the space. Valerie is the terse, irritable woman butcher of the town of Baraboo, and her daughter Midge is a 30ish, unmarried pharmacist apparently without ambition, involvement, or regard for the law. Frank, the husband and father, respectively, disappeared in the midst of winter years earlier and was eventually declared dead. Valerie's sister Gail is a town constable, a bit of a blusterer, and just as casual about strict law enforcement as her niece Midge. And then there's Donal, just returning to this chilly land of the soul after having spent enough time in the Mormon heat of Utah to sire six children upon his pale, tentative wife Sevenly.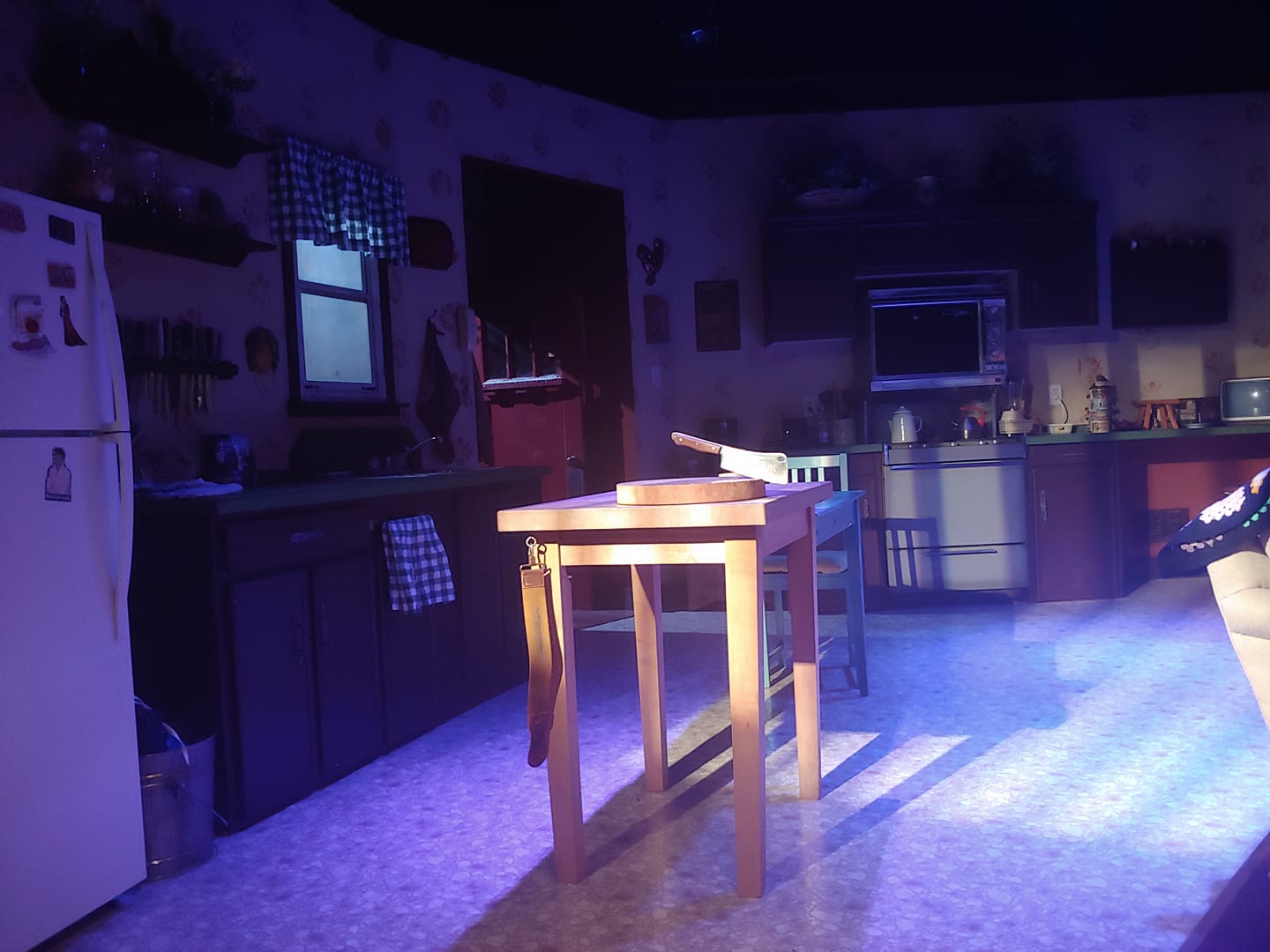 That's a Chekhovian cleaver prominent in the set. Once it's displayed, it's going to have to be used, and much of the tension involves that tool/weapon. Who has used it before? On what or whom? At the end of Act One, it's seized up and carried off; in Act Two the butcher of Baraboo finds that the cleaver's been dented. On what or on whom? And that agile, glittering edge isn't finished; it's going to be brandished and applied in a hair-raisng scene.
The set by director Carlo Lorenzo Garcia and Zac Thomas is extraordinary in concept and detail, and for me it vividly recalled Thomas's set achievement for Pocatello, also by Street Corner Artrs, exactly two years earlier. The stage is a pyramidal floor plan -- at deep center there's a door that opens onto a dark-lit yard with bedraggled trees, a triumph of stage illuson. The playing space opens increasingly toward the audience, to the point that on either side it spills out apronless to the very feet of the spectators. A couch is placed far forward. Opposite it, at that awkward middle of the Hyde Park's awkward space, an armchair facing the stage gives any character seated there the viewpoint shared by the audience. The playing space so dominates the room that it refuses to retreat for the intermission; director Garcia places an unconscious character on that forward couch throughout the break. That's a courageous, almost arrogant decision, one that obliges the audience to move carefully, to inch out of the Baraboo reality in order to claim refreshments in the lobby or visit the toilet behind the light booth.
Lighting by Alison Marie Lewis and sound design by the director add immeasurably to the immediacy of this experience. It's a cool, dark Billy Joel world up there in Wisconsin, about as far from Texas as you could imagine. For sure. And by the way, cast members deliver that slow Wisconsin lilt convincingly, further reinforcing our displacement into that world.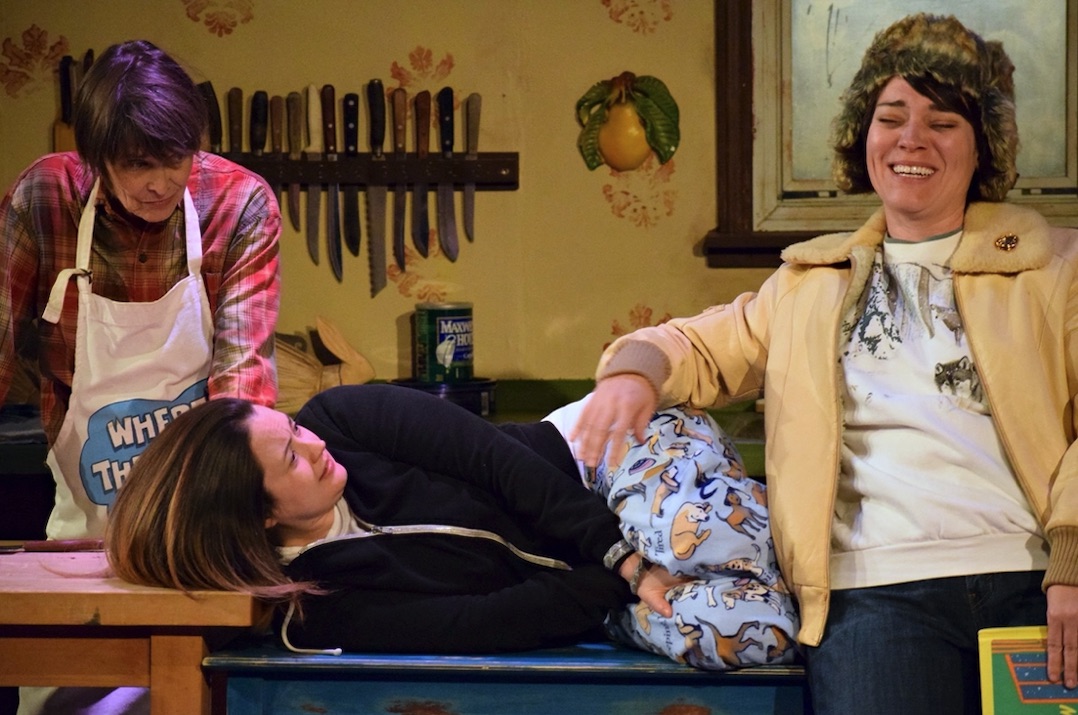 Convincingly written and performed, these characters hold us spellbound. This is a family you want to be part of, no matter how strange they are. They may verge on dysfunctional, but they're far from hopeless. Confronting frustrations and aberrations, they persevere with that Wisconso-Swedish-Norwegian stoicism. There's a deadpan Ole-and-Lina humor to many of the exchanges, in which both playwright and actors are careful to avoid the least lapse into cheap comedy. At the same time there are deep and mostly unspoken life questions that haunt you long after you drop your tip for cast and crew into the guitar case at the front door.
Rudy Ramirez, who attended that same industry night, was spot on -- and a lot quicker than I -- when an hour after the end of the performance he slapped up on his Facebook page, "Five count 'em FIVE awesome performances (and tight sharp direction) in The Butcher of Baraboo tonight! A dark and delicious show that I'd be happy to pour on my Cocoa Puffs! So happy I got to see it!"
About those Cocoa Puffs -- you'll have to be there to get the frisson.
Joy Cunningham as Valerie the butcher is a new face to me, one I hope to see again. She sets the tone throughout -- tough love, no nonsense, no sentiment. Natalie Garcia as daughter Midge, seemingly indifferent and chilly early on, reveals fierce scorn and unexpected passion. Amber Quick is -- well, hell, she's Amber Quick, energetic, wild, and creative, delivering one of the funniest and least pretentious performances I've ever seen. Greg Ginther's character Donal is primly correct and macho in the nicest possible, malevolent incarnation. Kelsey Mazak is Sevenly, the outsider brought into this strange place and buffeted by uncertainties and deep fear. Mazak's vulnerability is heart-rending.
Director Carlo Lorenzo Garcia brought this script to the company and exercised insightful, imaginative control of its realization. This is one of the most gripping and entertaining pieces I've seen in Austin. We're lucky to have him and Street Corner Arts delivering their magic at the Hyde Park Theatre, our shabby temple to Thespis and St. Genesius. More, please!
P.S. You're lucky: they've added a Wednesday performance, December 18, to their final weekend.
EXTRAS
Click to view the program for Street Corner Arts' The Butcher of Baraboo
Cast Photos from Street Corner Arts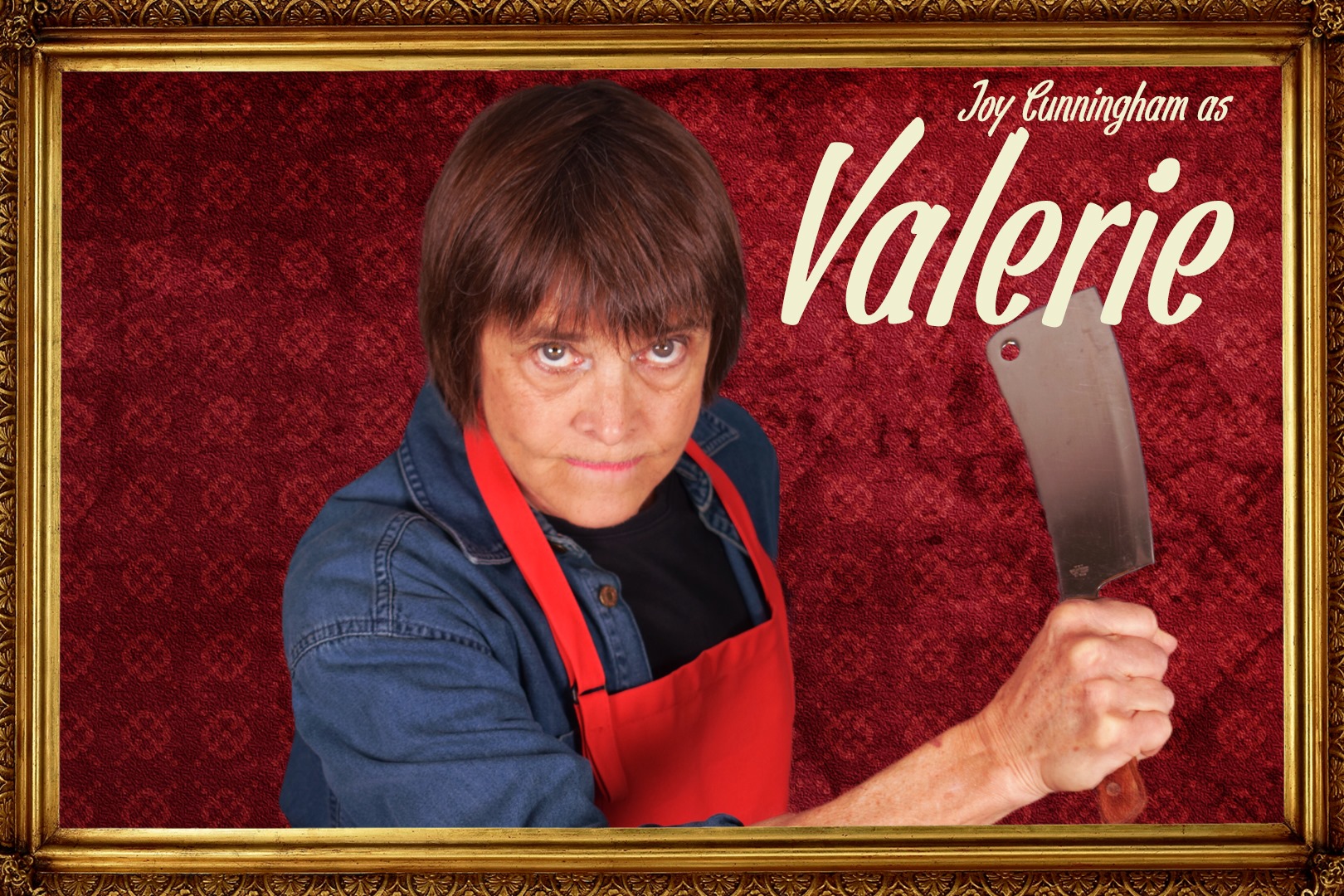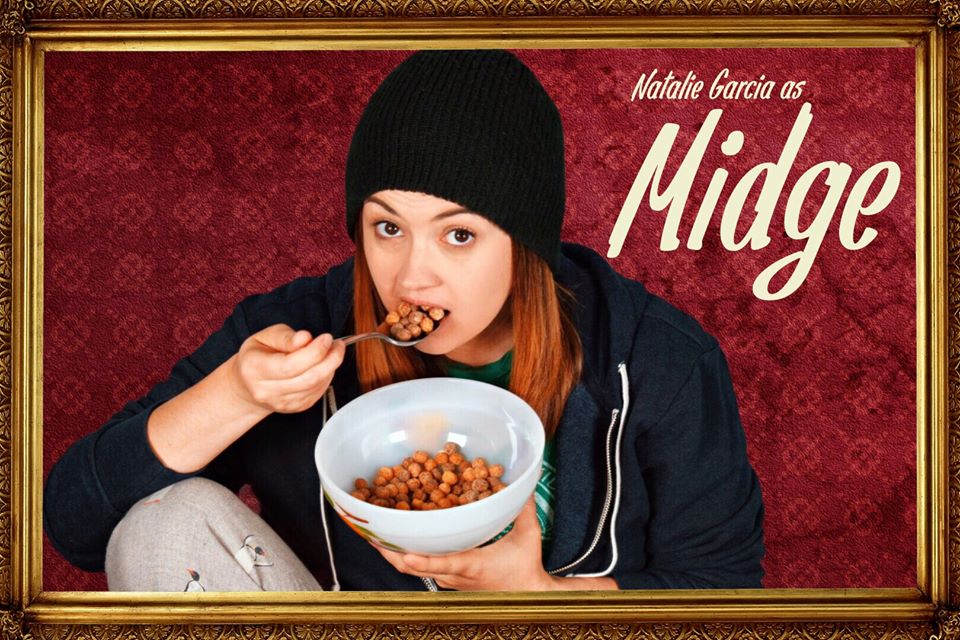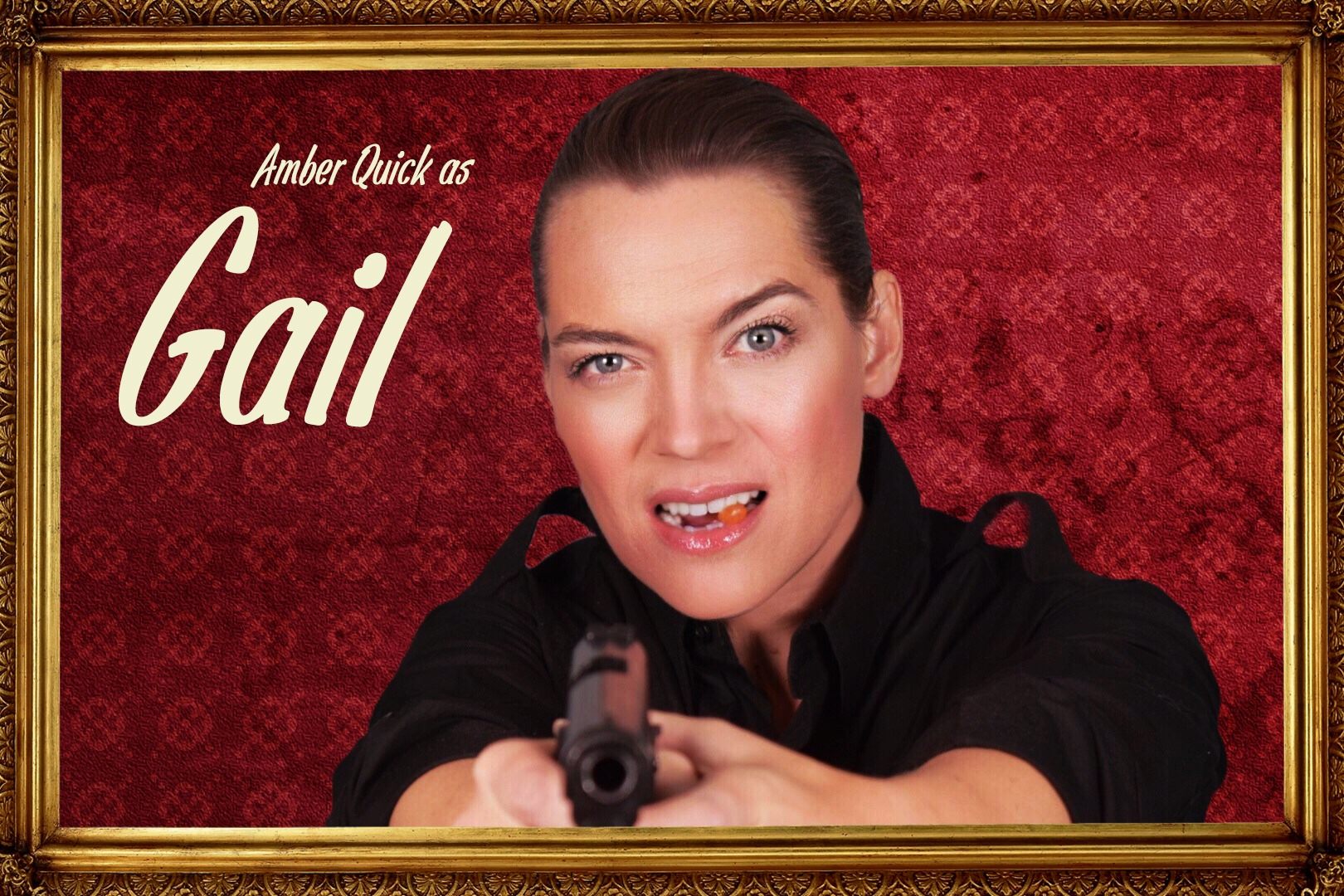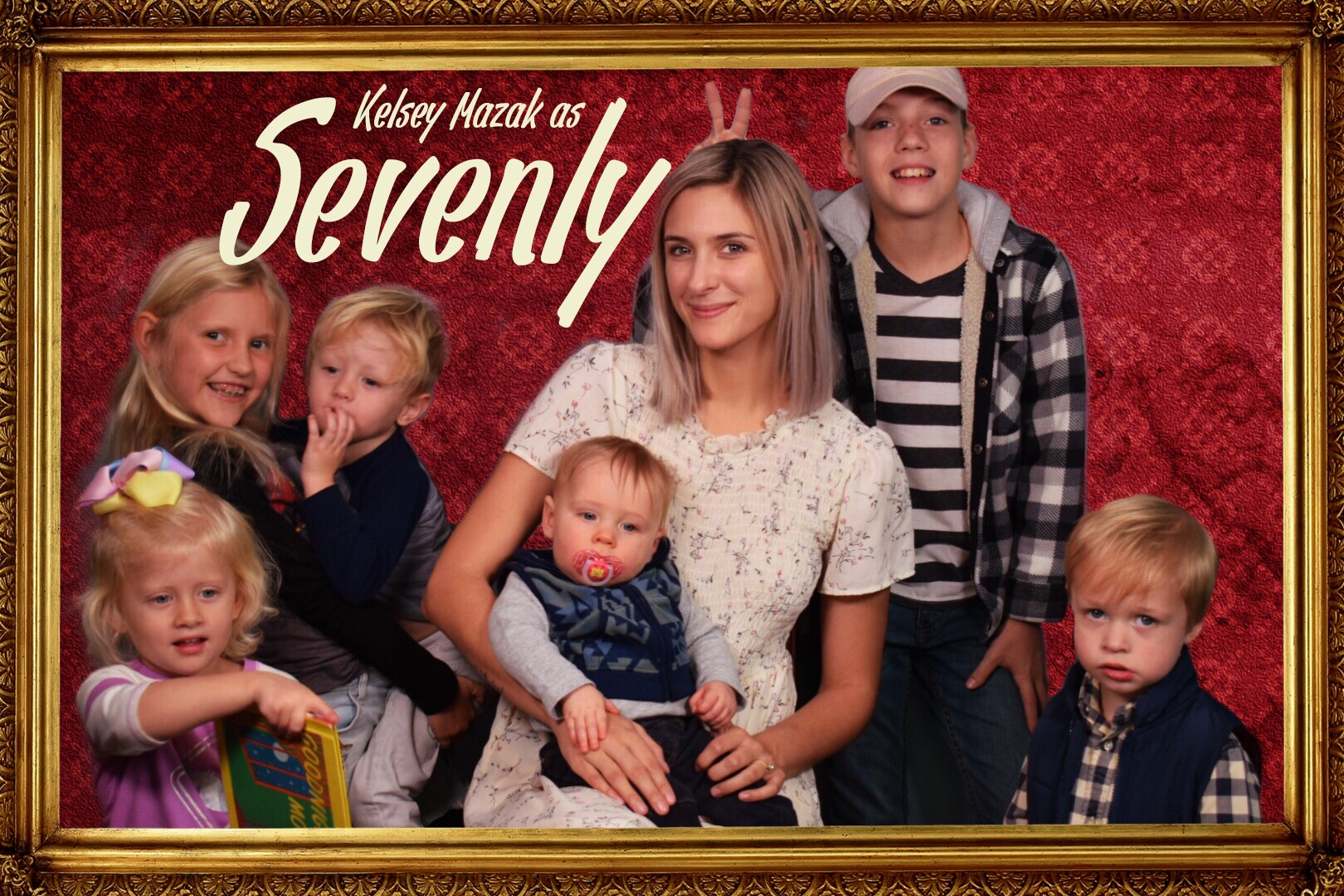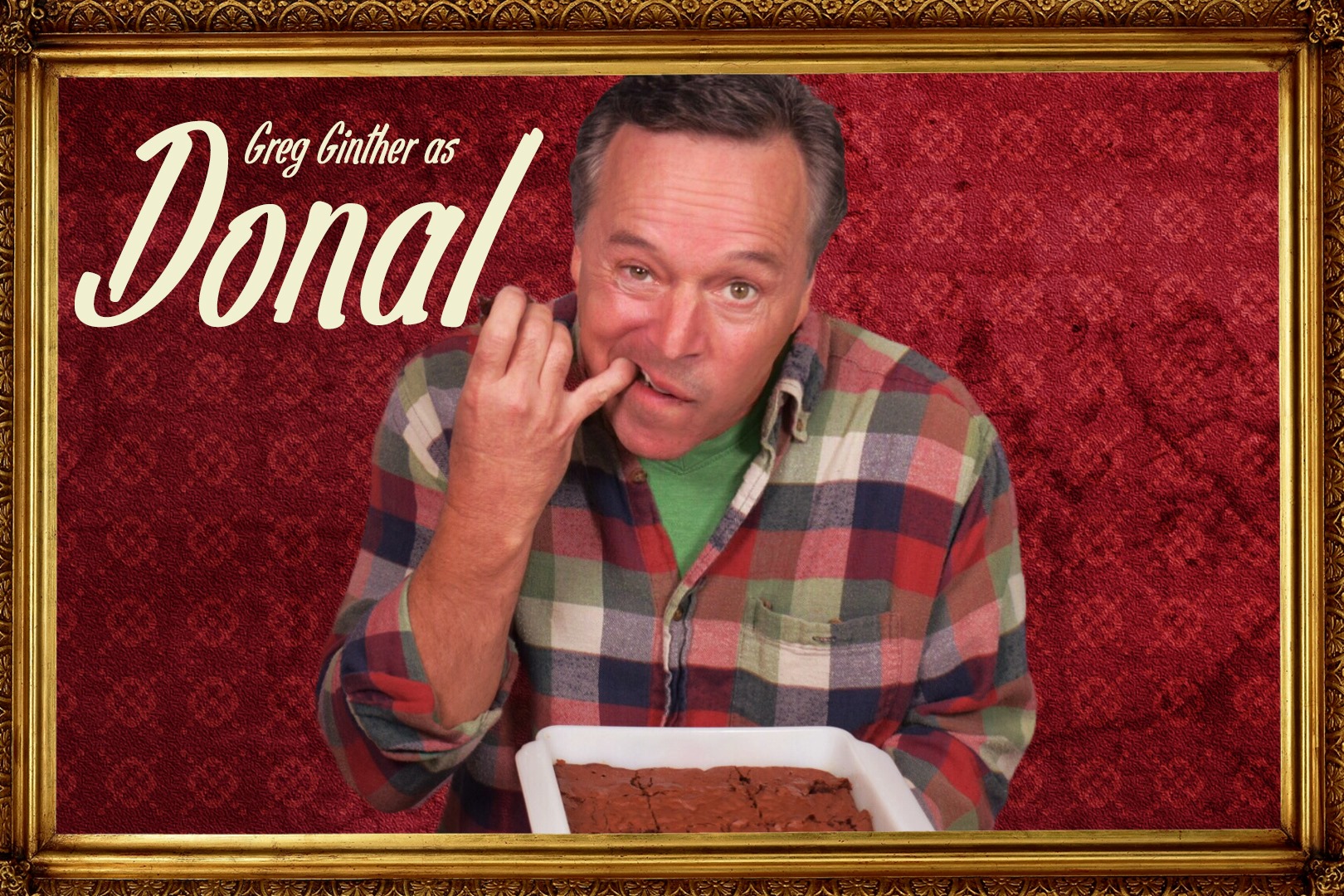 ---
The Butcher of Baraboo
by Marisa Wegrzyn
Street Corner Arts
Wednesdays-Saturdays,
December 06 - December 21, 2019
Thursdays - Saturdays at 8 p.m.
Friday December 6 – Saturday December 21, 2019 at 8:00 PM
Added performance on Wednesday, December 18
Ticket $17 and $22, plus service fee, avaiable online HERE
Opening Party Friday December 6 after the show – free refreshments!
SCA Family Night Saturday December 7 with post-show Karaoke!
INDUSTRY NIGHT – Monday December 9 at 8:00 PM
Hyde Park Theatre, 511 West 43rd Street, Austin, TX 78751
TICKETS / $22 General Admission; $17 Seniors, Educators, Students (with ID)
INFO: Tickets on sale now at www.streetcornerarts.org or call (512) 539-8638.
Website: http://www.streetcornerarts.org
Facebook: https://www.facebook.com/streetcornerarts