Apr. 14 - May. 15, 2021
Thursdays-Sundays
Politics are at a boiling point, COVID is rampant and Zoom calls are still the absolute worst. When the Public Works Director of a major city confesses to a horrible crime, a team of spin doctors are brought in at the last possible second to pull off a tough assignment: prepare the Mayor's top aide for a crucial news interview, distance City Hall from the controversy and point the public's attention elsewhere. And do it entirely over video-conferencing. At a time when live theatre is at a standstill, THE SPIN is a brand-new dark comedy written and produced for the virtual medium.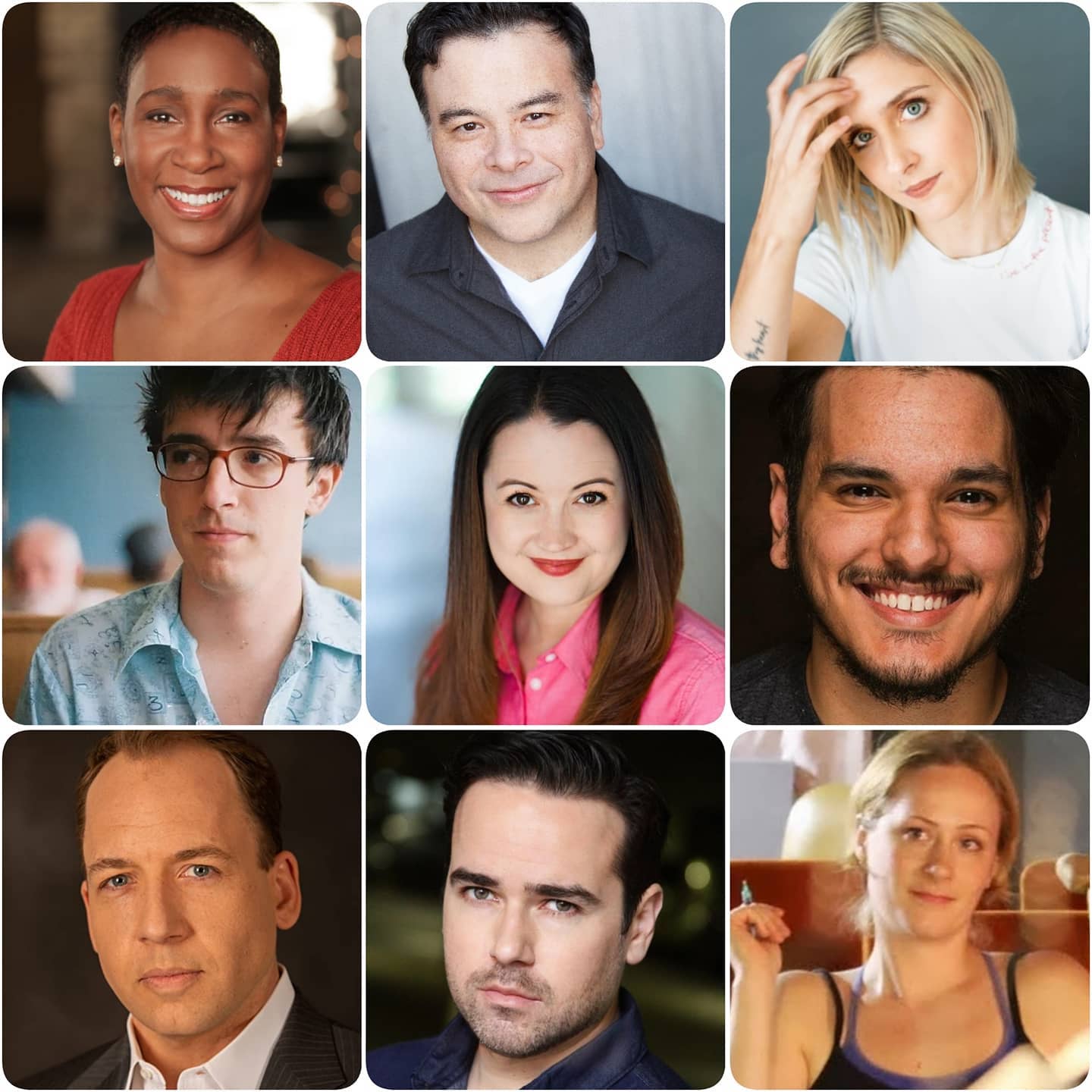 THE SPIN is written and directed by Spenser Davis and features Zac Carr, Michael Galvan, Carlo Lorenzo Garcia, Natalie Garcia, Jason Graf, Kelsey Mazak, Mike Ooi, Shariba Rivers, and Andrea Skola Summers with Screen Management by Morgan Brochu.
Click for review by Lynn Beaver, Broadway World Austin, April 17, 2021
The Spin interview on KUT's Arts Eclectic with Mike Lee
About the Playwright & Director:
Spenser Davis is an award-winning, Chicago-based writer-director. He has received the 2020 Elizabeth George Commission from South Coast Rep, the 2019 M. Elizabeth Osborn New Play Award from the American Theatre Critics' Association, was a finalist for the Harold & Mimi Steinberg/ATCA New Play Award, and is the current Michael Maggio Directing Fellow at The Goodman Theatre. He's a three-time nominee for the Joseph Jefferson Best Director Award, winning once; two of his casts have also won the Jeff Award for Best Ensemble. As a director, his credits include work with A Red Orchid Theatre, American Blues, Interrobang Theatre Project, First Floor Theater, Promethean Theatre, The New Colony, Hell in a Handbag, and Steppenwolf 1700; he's an ensemble member of both Broken Nose Theatre and The Factory. He's a series writer-director for SQUID, a short-form comedy series on American Prime, and his other plays include PLAINCLOTHES, MERGE, SICK, UNDERDOGZ, and A MILLION TINY PIECES. He's represented by William Morris Endeavor.
---
The Spin
by Spenser Davis
Street Corner Arts
Thursdays-Sundays,
April 14 - May 15, 2021
Streaming
via internet
Everywhere, TX, 78700

Live performances April 14 thru April 25th at 8:00 PM
If you missed the LIVE performances, not to worry, we are now offering an ENCORE on-demand recorded performance that you can rent on our website and watch at any time you like. Just like BLOCKBUSTER without the late fees! This option is available until May 15th!
Website / Performance Link: http://www.streetcornerarts.org