Apr. 08 - Apr. 23, 2016
Thursdays-Saturdays
On the heels of its acclaimed production of David Hare's SKYLIGHT, Street Corner Arts stays across the pond with its upcoming spring show BULL by red-hot English dramatist Mike Bartlett. Mr. Bartlett's KING CHARLES III and BULL both received prestigious Olivier Awards in 2015.
An unnamed UK company is conducting a cull. Three co-workers Thomas, Isobel and Tony are summoned to Mr. Carter's office for an exit interview, though for whose exit is anyone's guess. A battle of corporate gamesmanship with tethered ferocity ensues. How bad will it get before the bull is dispatched and who will deal the final blow? Olé!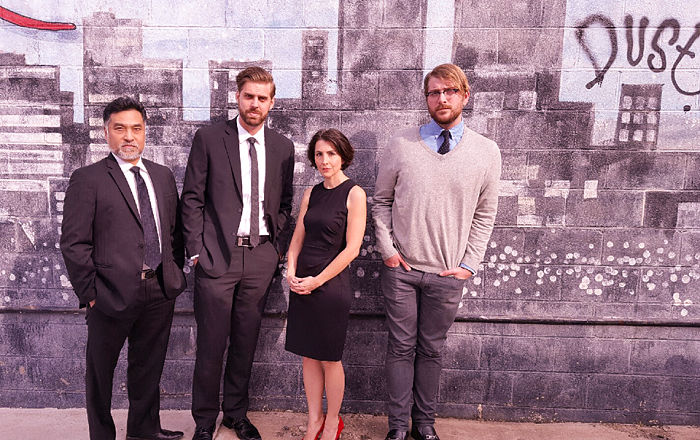 Starring Austin favorite Suzanne Balling in her first SCA show (MISS WITHERSPOON, JUST OUTSIDE REDEMPTION, MEDEA, BURN THIS), Devin Finn in his second SCA show (THE GREAT GOD PAN, HAMLET, TWELFTH NIGHT, AS YOU LIKE IT), talented newcomer Anders Nerheim (CLYBOURNE PARK, COMPLEAT FEMALE STAGE BEAUTY, MACBETH, MACHINAL), and Co-Founding Artistic Director Rommel Sulit (MEN OF TORTUGA, THE NORTH PLAN, THE KING AND I, PINOCCHIO, ROSE RAGE) who returns to the SCA stage after a brief hiatus.
Directed by SCA Co-Founding Artistic Director Benjamin Summers (MEN OF TORTUGA, GRUESOME PLAYGROUND INJURIES, A WALK IN THE WOODS, WAITING FOR LEFTY, THE REALISTIC JONESES, A BRIGHT NEW BOISE).
This production features adult themes, explicit language and sexual innuendo.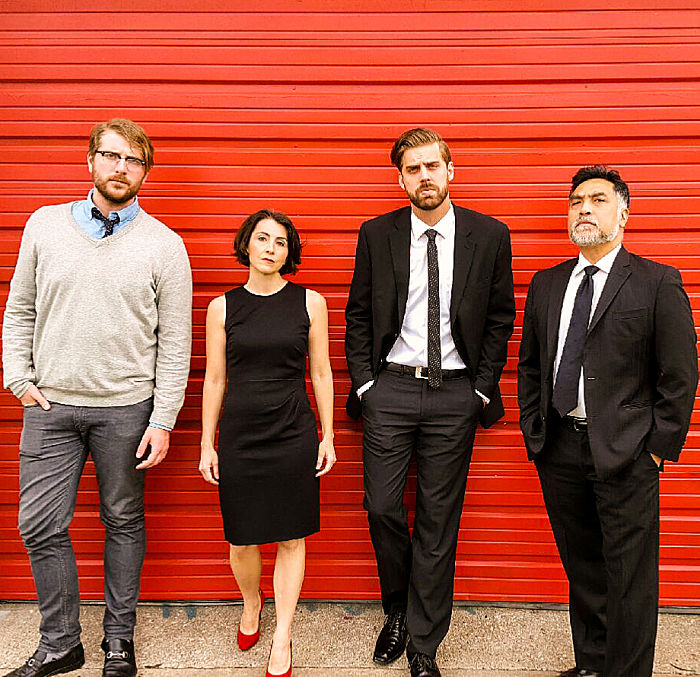 A modern morality—or amorality—play that keeps its adrenaline level high and, at the very end, raises it off the charts." —NY Times.
"Bartlett applies his down-and-dirty, black-humored and trenchant approach to the concept of business employment as survival of the fittest…the play is like a protracted death scene among a group of wild animals, with the strong ones—a pair of smartly-dressed, smirking thugs—mercilessly circling and taunting the weak until it's time to deliver the inevitable fatal blows." —Associated Press.
"Fast-paced, fanged and darkly funny…BULL charges and makes impact." —NY Daily News. "Vicious comedy…astonishing." —Time Out NY.
---
Bull
by Mike Bartlett
Street Corner Arts
Thursdays-Saturdays,
April 08 - April 23, 2016
April 8, 2016 – April 23, 2016
Opening Performance Friday April 8 with Opening Party
Saturday April 9, SCA "Family Night" with post-party for cast/crew/SCA alums
Industry Night Monday, April 18 at 8 pm
All other shows Thursday, Friday & Saturday nights at 8 pm
Runtime ~ 70 minutes with no intermission
ALL PERFORMANCES AT HYDE PARK THEATRE, 511 West 43rd Street
TICKETS $20 General Admission, $15 Educators & Students
Visit www.streetcornerarts.org or go to
https://secure.buyplaytix.com/streetcornerarts/reserve/bull.html
or call (512) 298-9776
Group Tickets available upon request