Nov. 12 - Nov. 15, 2020
Thursday-Sunday
​With a single phrase, you can give up your country. With a single signature, you can tear a family apart. With a single word, you can learn to transform. In their first full-length solo show, (Un)Documents, award-winning actor and poet Jesús I. Valles journeys across both sides of a river with two names, moving between languages to find their place as a child, a lover, a teacher, and a sibling in a nation that demands sacrifice at the altar of citizenship. In doing so, they create a new kind of documentation written with anger, fierce love, and the knowledge that what makes us human can never be captured on a government questionnaire.
Teatro Audaz is proud to present the award winning production of (Un)Documents by Jesús I. Valles.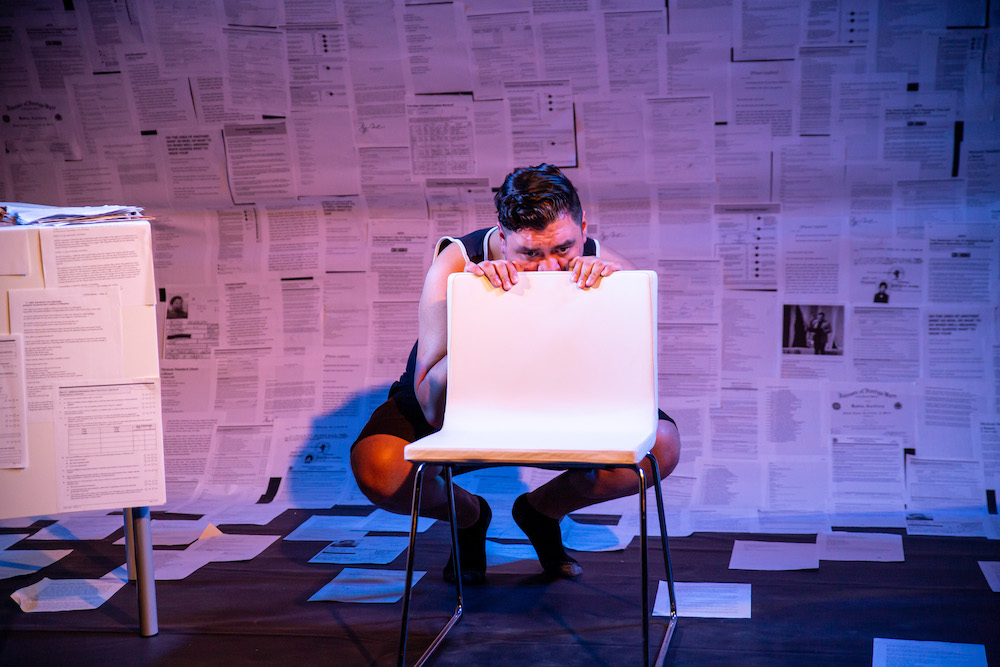 Directed by Rudy Ramirez and starring Jesús I. Valles
(Un)Documents is a multiple B. Iden Payne Award winner for Outstanding Actor in a Drama (Jesus I. Valles), Outstanding Director of a Drama (Rudy Ramirez), and Outstanding Original Script. It is also an Austin Critics Table Award recipient for Excellence in Direction (Rudy Ramirez) and it was named one of Robert Faires's Top 10 Theatrical Treasurers of 2018 in the Austin Chronicle.
Stage Manager: Dorianna James
ASM: Diego Habib-Campbell
---
(Un)Documents
by Jesus I. Valles
Teatro Audaz
Thursday-Sunday,
November 12 - November 15, 2020
Streaming
via internet
Everywhere, TX, 78700
*11/12 – 11/14 Shows are LIVE-STREAMED ONLY*
*11/15 Matinee Show is Pre-Recorded*
Tickets $20 general admission, $15 students, military, SATCO