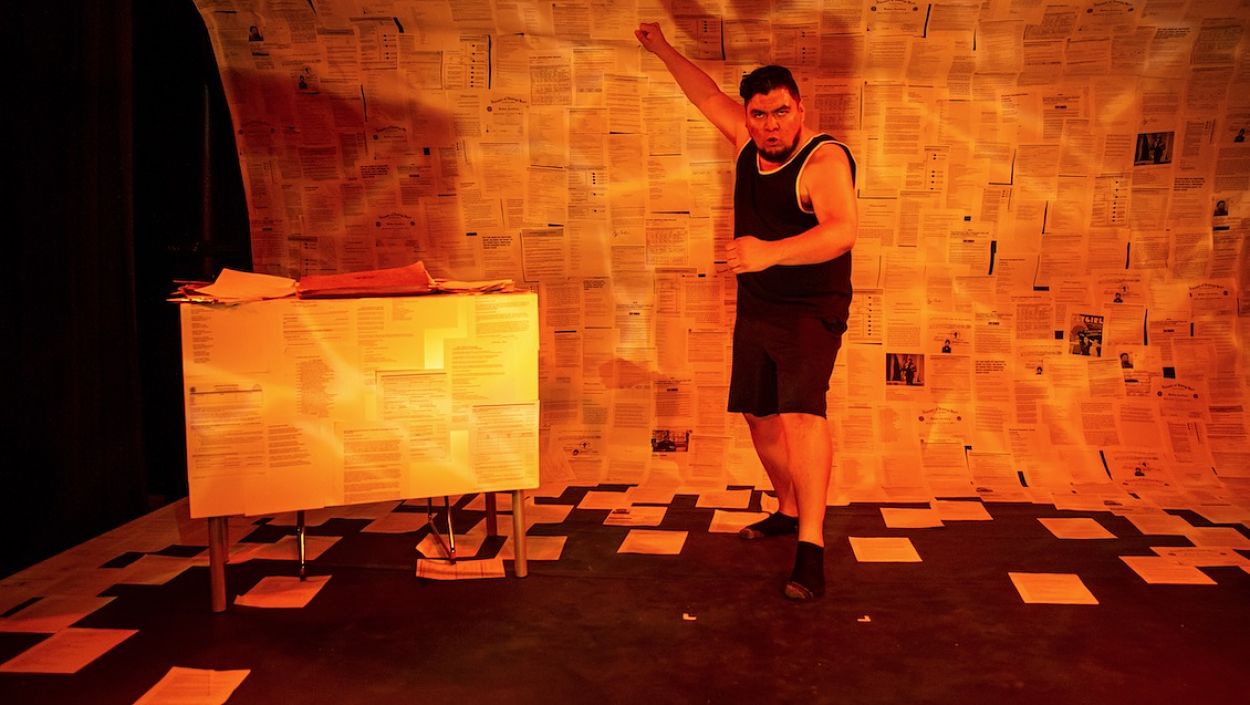 by Michael Meigs
Published on November 12, 2020
Jesus Valles is breathtaking in his depiction of himself, of his people, and of the rest of us. Anyone who knows and appreciates their world will listen, nod, occasionally gasp, and agree with Jesus.
With a face and shape we've appreciated in Austin theatre, throughout the last decade, Jesus I. Valles has established a sensitive, genial, sometimes even bashful persona both in edgy productions from folks like The Vortex and kt shorb's Generic Ensemble Company and in warm or innovative Latinx works like those of Teatro Vivo. (Un)documents, a one-hour biographical piece written and performed by Valles, cracks open that affable shell to reveal the harrowed boy, …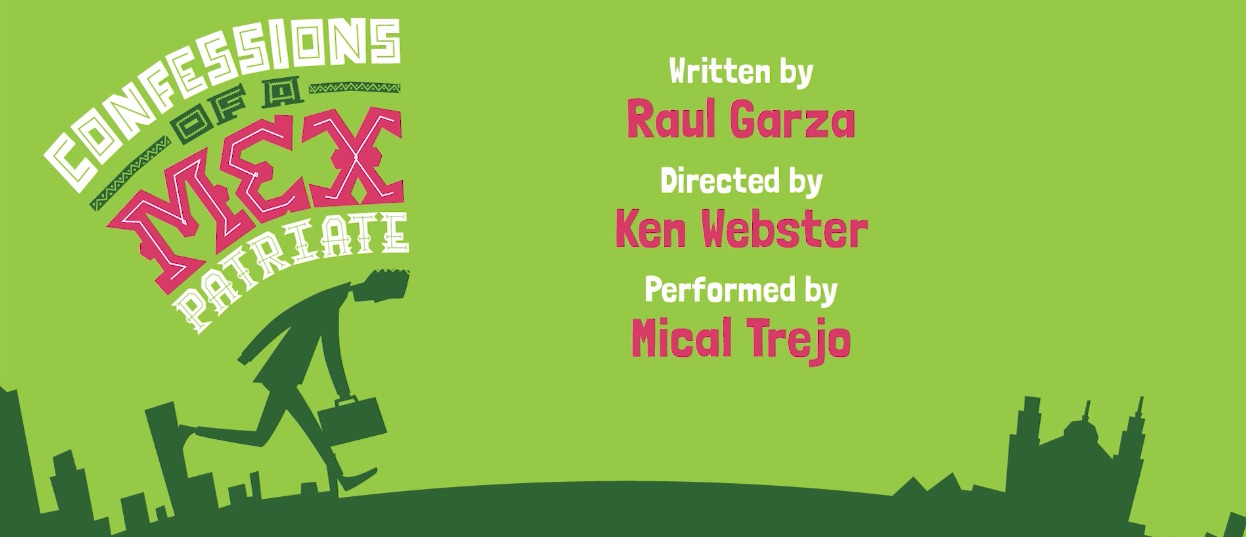 by Michael Meigs
Published on July 14, 2019
Mical Trejo provides an impressive performance of a discouraging phenomenon: a man who is an American, one hundred percent, but who has embraced the myth that he really should be someone else.
I missed Confessions of a Mexpatriate by Raul Garza last year at Austin's Hyde Park Theatre, so I welcomed the opportunity to visit the cellar theatre at San Antonio's Public Theatre, where Teatro Audaz was presenting it for the July 4 weekend. That timing seemed appropriate; Garza's piece, appreciated in Austin and already performed elsewhere in the U.S. since that time, has as its focus the psychic dilemma of Americans keenly aware of family origins …