Review: Lucky Stiff by Austin Playhouse
by David Glen Robinson
Lucky Stiff by Ahrens and Flaherty, now playing at Austin Playhouse in ACC Highland in central Austin, is a light and frothy musical entertainment, not even a murder mystery, although it is about the last will and testament and vacation of a murder victim. And it is still not a murder mystery even when Boni Hester slings around silver-plated and gold-plated revolvers throughout the show. Her high heels alone are sufficient to do all the killing she needs done.
No, as is proper for a musical, the show and its silly run-around plot are merely a showcase vehicle for powerful songs by some of Austin's best singing and performing talent. And it is the best work by director and musical director Michael McKelvey since Nevermore, now two years gone.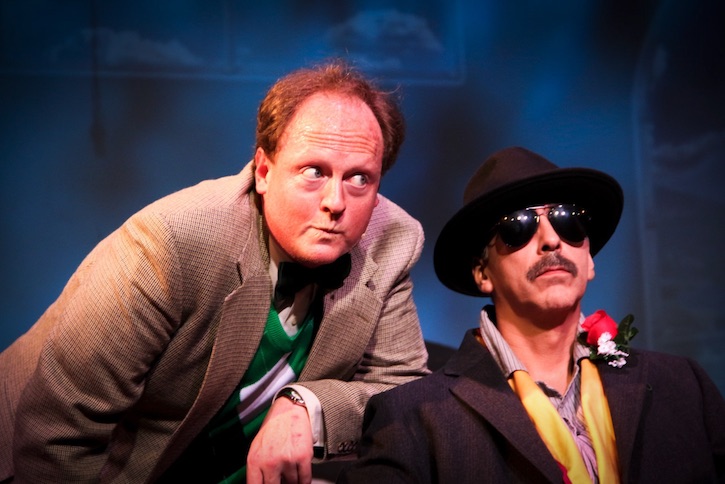 The plot framework centers on a shoe salesman (Scott Shipman) who receives a notice from the estate lawyers for an uncle Tony, whom Harry the salesman has never seen, and who has left him with a bundle and a proviso. The proviso is that Harry must take the corpse and a red heart-shaped box to Monte Carlo for a vacation week. Or else the inheritance will go to a dog charity in Brooklyn. Harry opts for Monte Carlo, dogged by an office manager for the dog charity (Molly Karrasch) and Rita la Porta (Boni Hester), Uncle Tony's girlfriend, who accidentally shot him.
This story creates entertaining material for season subscribers, and they receive full value for their subscriptions. But they also receive in Lucky Stiff a huge bonus in the form of excellent performances of the fifteen songs with three reprises that comprise the core of the show.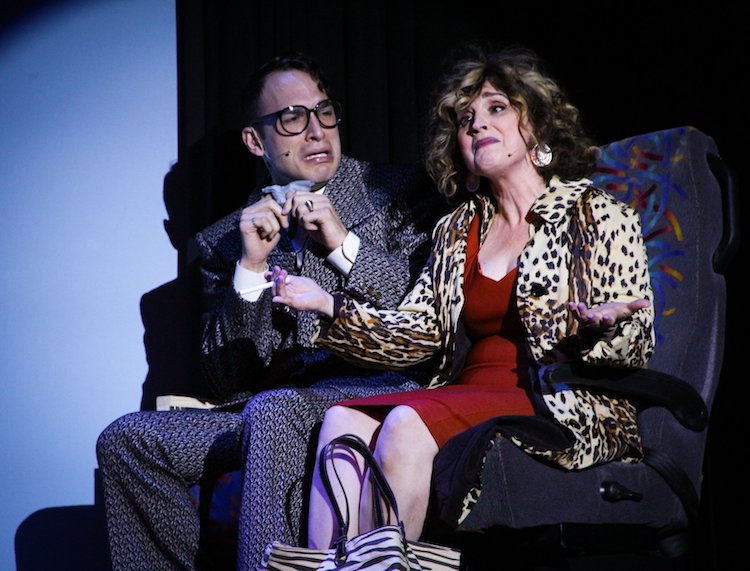 Boni Hester is the lead singer in Lucky Stiff, and she reasserts her claim, through performance, as the leading female singer in the region. Her acting chops are first rate as well. She sings the character of a Jewish-American Princess turned 40, one with a penchant for gangster boyfriends. Her depiction of the character would be worth the price of admission even without the music.
Cami Alys makes a specialty of torch singing, often reprising the performances of club singers of the past. Her character Dominique du Monaco, a Monte Carlo club singer, gives Alys the opportunity to continue that exploration, and she makes the most of it. Her powerful voice, physicality, movement characteristics, and natural beauty create a rare and very impressive talent.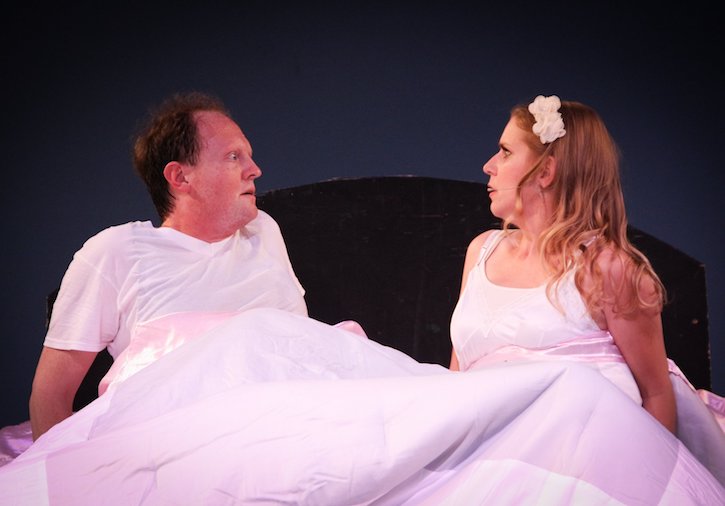 Acting leads Scott Shipman and Molly Karrasch do yeoman work advancing the chase plot. Chase Brewer and Stephen Mercantel match up memorably as Monte Carlo nightclub performers, right down to the cheesy gestures and gargly French accents. Mercantel gives slinky, loutish gay inflections to his minor characters, notably his bellhop characterizations.
The audience is encouraged to make up imaginative back stories for all the characters, particularly those of Jess Hughes' Bernadette Nason, and Jerreme Rodriguez' Huck Huckaby and Rocker Verastique perform sterling work and round out the large cast, needed for all the high-speed set changes. The largely septuagenarian subscription audience seems to want it all harder, faster, sweatier. Director McKelvey delivers.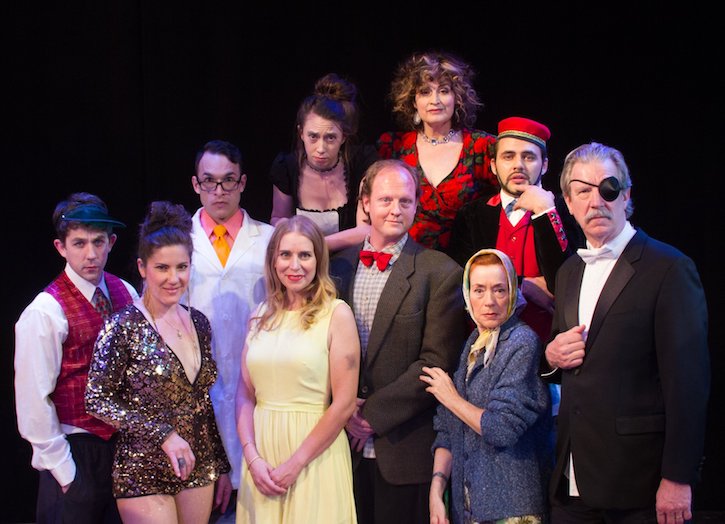 Lucky Stiff appeals to everyone who has musical theatre as their guilty pleasure. It continues until June 24, 2018 at Austin Playhouse in central Austin. The theatre lies in its old location in Highland Mall, transformed now into ACC Highlands.
---
Lucky Stiff
by Lynn Ahrens, Stephen Flaherty
Austin Playhouse
Thursdays-Sundays,
May 25 - June 24, 2018
May 25 - June 24, 2018
Thur - Sat at 8 PM & Sun at 5 PM.
For tickets and more information, call 512-476-0084 or Click Here!