Sep. 18 - Oct. 11, 2015
Thursdays-Sundays
Henry and Annie have fallen in love, much to the chagrin of their spouses, but their affair does not lead to domestic bliss. As Henry endeavors to break through his protective facade of clever quips, Annie struggles to remain faithful to her new husband. This backstage comedy evolves into a thought-provoking meditation on "the real thing" in relationships, politics, and art. Stoppard combines his characteristically brilliant wordplay and wit with flashes of insight that illuminate the nature and the mystery of love, creating a Tony Award-winning play that challenges the mind while searching out the innermost secrets of the heart.
The Real Thing stars David Stahl as Henry, Andrea Osborn Ginder as Annie, Samuel Knowlton as Max, Bernadette Nason as Charlotte, with Marie Fahlgren as Debbie, Aaron Johnson as Billy, and Stephen Mercantel as Brodie.
The play is directed by Don Toner, with set design by Mike Toner, costume design by Buffy Manners, lighting design by Don Day, and sound design by Joel Mercado-See.
In the cast: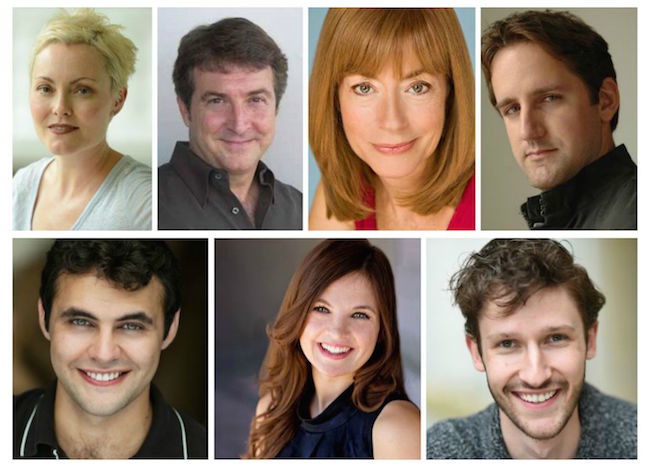 [poster image from Art Club Theatre, Canada via UQ Events: Vancouver]
---
The Real Thing
by Tom Stoppard
Austin Playhouse
Thursdays-Sundays,
September 18 - October 11, 2015
Thursdays - Saturdays at 8 p.m., Sundays at 5 p.m. at Highland Mall on Airport Boulevard.
Austin Playhouse at ACC's Highland Campus
6001 Airport Blvd., Austin, TX 78752
WEB: austinplayhouse.com
TICKETS: $28 Thursday/Friday, $30 Saturday/Sunday, $35 Opening Night
BOX OFFICE: Call 512.476.0084 or email boxoffice@austinplayhouse.com
DISCOUNTS: All student tickets are half-price. $3 discount for Seniors 65 and up. Group rates available.