Dec. 04 - Dec. 19, 2015
Mondays, Thursdays-Saturdays
After successful runs of Clifford Odets' WAITING FOR LEFTY and Amy Herzog's THE GREAT GOD PAN, Street Corner Arts returns to Hyde Park Theatre with David Hare's brilliantly scripted SKYLIGHT, multiple 1997 Tony Award nominee and winner of the 2015 Tony Award for Best Revival of a Play.
In a rough public housing flat in northwest London, a young woman Kyra Hollis (Claire Grasso) reunites with former lover and employer Tom Sergeant (Joe Penrod) to retrace the unraveling of their relationship. Old desires and conflicts resurface as each searches for the other amidst the upheaval of time, place and choice.
Starring Austin favorites Claire Grasso (WAITING FOR LEFTY, THE NORWEGIANS) and Joe Penrod (MEN OF TORTUGA, THE NORTH PLAN, THE GREAT GOD PAN) with talented newcomer Aaron Johnson (THE REAL THING, TRIBES).
Directed by A. Skola Summers (MEN OF TORTUGA, GRUESOME PLAYGROUND INJURIES, A WALK IN THE WOODS, THE NORTH PLAN, THE GREAT GOD PAN).
This project is supported in part through generous grants by the Cultural Arts Division of the City of Austin Economic Development Department and HEB.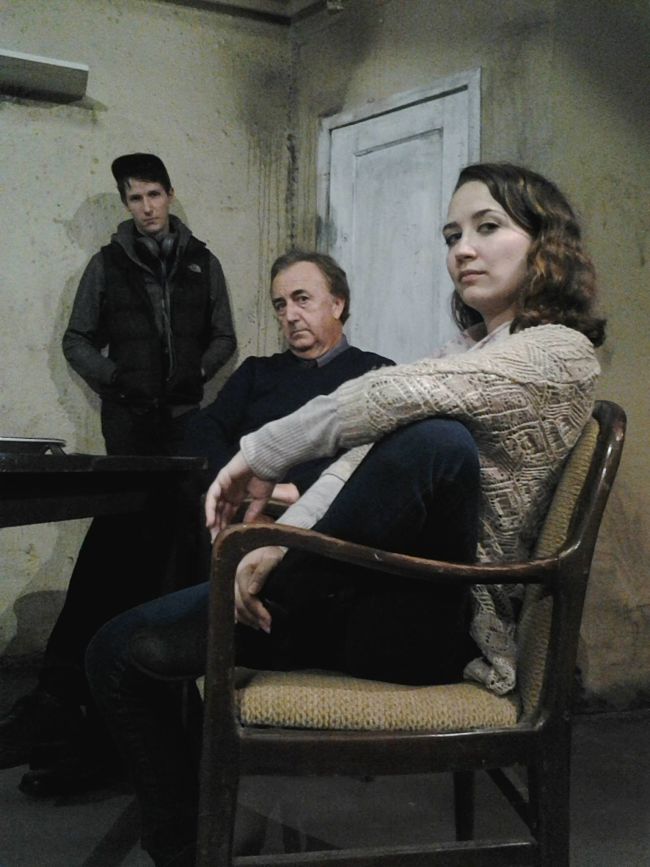 ---
Skylight
by David Hare
Street Corner Arts
Mondays, Thursdays-Saturdays,
December 04 - December 19, 2015
December 4, 2015 - December 19, 2015
Opening Performance Friday, 12/04 with Opening Party
Saturday, 12/05, SCA "Family Night" with post-party for cast/crew/SCA alums
Industry Night Monday, December 14
All other shows Thursday, Friday & Saturday nights at 8 pm
TICKETS
$20 General Admission, $15 Educators & Students
Visit www.streetcornerarts.org or go to BuyPlayTix
or call (512) 298-9776
Group Tickets available upon request