Jul. 15 - Aug. 07, 2016
Fridays-Mondays
Is desire the key to humanity's survival or its destruction? What happens when the line desire and desperation disappears? When old mistakes inflict fresh wounds? When fear turns to paranoia and dedication turns to deception? Join us for the World Premiere of Eva Suter's revolutionary new play Hold Me Well, a post-apocalyptic reimagining of Shakespeare's Othello.
Inspired by 70's era sci-fi and Shakespeare's Othello, Eva Suter's Hold Me Well envisions a desolate, Central Texas inhabited solely by women after a weapon, the result of a catastrophic war, has eradicated the male population. With the threat of another war dangling precariously over their heads and a new romance quickly unfolding before them, five women bound by the tragedy must entrust their lives to one another in order to save themselves and humanity. Charged with the treacherous task of protecting "the seed," an old grudge, constant fear and waning hope threatens to upend their unity and their safety. #HoldMeWell

Directed by award-winning director and Shrewd company member Rudy Ramirez, Hold Me Well boasts a stellar cast and crew including Ellie McBride as Amelia, Elizabeth Mason as Odele, Hayley Armstrong as Des, Emily Rankin as Casey and Taylor Flanagan as Raquel with set and lighting design by Patrick Anthony, costume design by EL Hohn and sound design by David Demaris.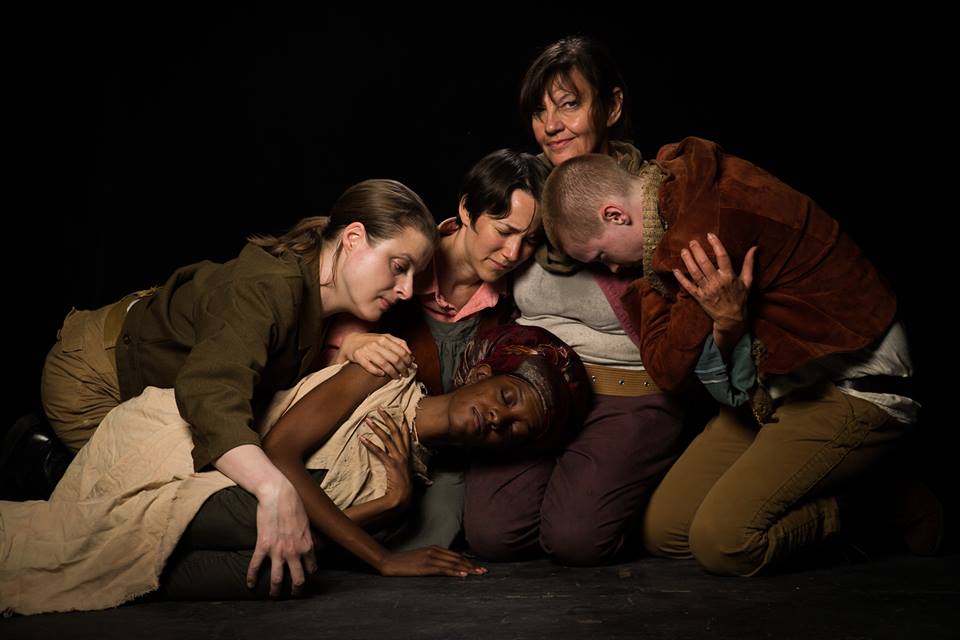 About the Playwright
Eva Suter is a writer and theatre artist hailing from the great Northwest. Last year she received her MFA in Playwriting as a Michener Fellow at the University of Texas at Austin. In Portland, Oregon, she was a founding member of The Working Theatre Collective, A DIY based company dedicated to the production of new and devised works in unexpected spaces. An alum of the Great Plains Theatre Conference and the WildWind Performance Lab, Eva was a Theatre Masters' Visionary Playwright of 2015. Medusa, A Perfectly Normal Girl was awarded the Portland Drammy for best new play in Spring 2011, and the Oregon Literary Arts Fellowship in Drama in 2012. She rides a bike, bakes bread and is the host of the Beer and Cookies Occasional Cabaret.
About Shrewd
Championing unique perspectives and emerging artists, Shrewd Productions is focused on women's voices, new plays, and work developed though a collaborative artistic approach. We are committed to creating high-quality theatrical experiences that are thoughtful, provocative, and entertaining, featuring the work of female and LGBT artists as we seek to provide a broader array of voices in American theatre and for Austin audiences. Most recently, Shrewd launched the Shakespeare: REPRESENT series with their gender-fluid, female-dominated twist on As You Like It, directed by Lily Wolff.
Other recent productions include the world premieres/first productions of Liz Fisher's Deus Ex Machina, Katie Bender's Still Now, Reina Hardy's Glassheart, Jenny Connell Davis' The Dragon Play, Beth Burns' The Long Now, the original devised piece, Emma When You Need Her by Rudy Ramirez and Ensemble, and critically lauded productions of Charles Mee's Big Love and Joshua Conkel's multi-award winning MilkMilkLemonade. Previous Shrewd productions include the world premieres of Monika Bustamante's Io: a myth about you and Stillborn: a bedtime story, and Cyndi Williams' Where Are They Now?; regional premieres of Kidnapped by Craigslist by Katie Goan and Nitra Gutierrez and Trash Anthems by Dan Dietz; and original collaborations Cheater, Feast of Fools and the annual Xmas Unwrapped.
Comment by director Rudy Ramirez, July 1, 2016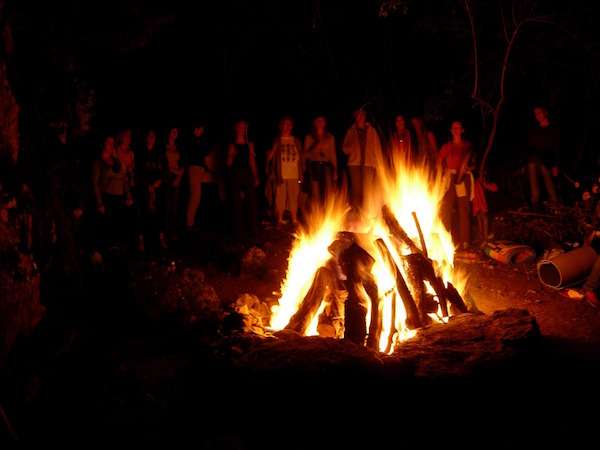 ---
Hold Me Well
by Eva Suter
Shrewd Productions
Fridays-Mondays,
July 15 - August 07, 2016
Off Center
2211-A Hidalgo Street
near Robert Martinez and E. 7th Street, behind Joe's Bakery
Austin, TX, 78702
Friday, July 15 @8 pm
Saturday, July 16 @ 8 pm
Sunday, July 17 @ 5 pm
Friday, July 22 @8 pm
Saturday, July 23 @ 8 pm
Sunday, July 24 @ 5 pm
Friday, July 29 @8 pm
Saturday, July 30 @ 8 pm
Sunday, July 31 @ 5 pm
Industry Night: Monday, August 1 @8 pm
Friday, August 5 @8 pm
Saturday, August 6 @8 pm
Sunday, August 7 @5 pm
at The Off Shoot, 2211A Hidalgo Street, Austin, TX 78751
Tickets $15 -$25 plus service fees via