Jan. 15 - Jan. 31, 2016
Thursdays-Sundays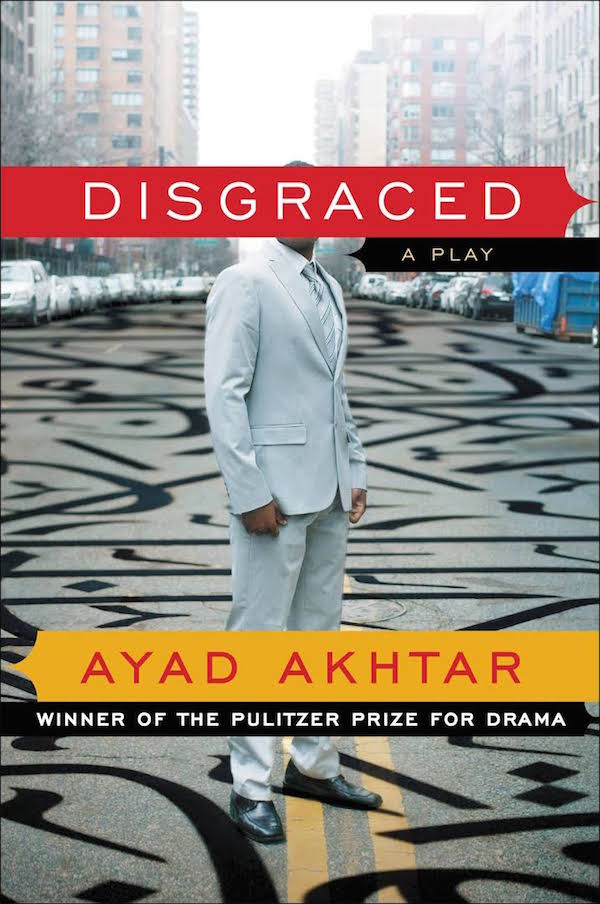 Austin Playhouse is excited to present the Texas premiere of Ayad Akhtar's 2013 Pulitzer Prize award-winning play and Theatre Communication Group's most-produced play this year!

Disgraced is the story of Amir, a successful Pakistani-American lawyer, whose life begins to unravel after he reluctantly lends his name to the cause of an imam accused of terrorism. When he and his artist wife host an intimate dinner party, what starts out as friendly conversation soon escalates into something far more damaging. Hailed as a "vitally engaged" (New York Times) and "blistering social drama" (Variety), this timely and provocative play about religion, race, and ethnic identity will leave you breathless.

Disgraced stars Austin Playhouse company members Molly Karrasch as Emily and Ben Wolfe as Amir with Crystal Bird Caviel as Jory, Harold Fisch as Abe, and Michael Miller as Isaac.

The play is directed by Don Toner with set design by Mike Toner, costume design by Glenda Barnes, lighting design by Don Day, and sound design by Joel Mercado-See.


Wikipedia: Disgraced is a 2012 play by novelist and screenwriter Ayad Akhtar. It premiered in Chicago and has had Off-Broadway and Off West End engagements. [. . . ]The play won the 2013 Pulitzer Prize for Drama. Disgraced has also been recognized with a 2012 Joseph Jefferson Award for New Work – Play or Musical and a 2013 Obie Award for Playwriting. It is Akhtar's first stage play. The 2014 Broadway transfer earned a Tony Award for Best Play nomination in 2015.

The play is centered on sociopolitical themes such as Islamophobia and the self-identity of Muslim-American citizens. It focuses on a dinner party between four people with very different backgrounds. As discussion turns to politics and religion, the mood quickly becomes heated. Described as a "combustible powder keg of identity politics," the play depicts racial and ethnic prejudices that "secretly persist in even the most progressive cultural circles." It is also said to depict the challenge for upwardly mobile Muslim Americans in the post-9/11 America.
[poster with photo of J. Ben Wolf by Christopher Loveless from Austin Playhouse]
---
Disgraced
by Ayad Akhtar
Austin Playhouse
Thursdays-Sundays,
January 15 - January 31, 2016
Austin Playhouse at Highland Mall, Thursdays - Saturdays at 8 p.m., Sundays at 5 p.m.
Tickets are $24. All student tickets are half-price. $3 discount for Seniors 65 and up. Group rates available - for tickets call 512-476-0084.