Apr. 01, 2016
Friday
A humorous retelling of Shakespeare's Hamlet with puppets, the text of Der Bestrafte Brudermord (Fratricide Revenged) dates to an anonymous 1710 German manuscript. In collaboration with Dr. Tiffany Stern, Professor of Early Modern Drama at Oxford University and the Austin Shakespeare Center, the Hidden Room theatre company will bring this unique adaptation to life.
This award-winning production, which lasts 75 minutes, is intended for audiences aged 13+ and will be making its Brazos Valley debut.
This event is made possible through the generous support of the College of Liberal Arts.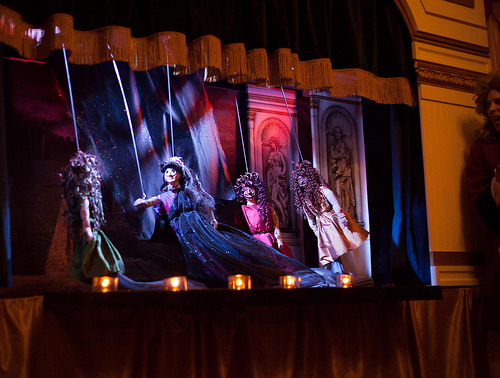 ---
Der Bestrafte Brudermord
by Anonymous after William Shakespeare, translated by Christine Schmidle
Hidden Room Theatre
Friday, April 1 at the Amity Bldg, 7 - 8:30 p.m. in Bryan