Apr. 29 - May. 29, 2022
Thursdays-Sundays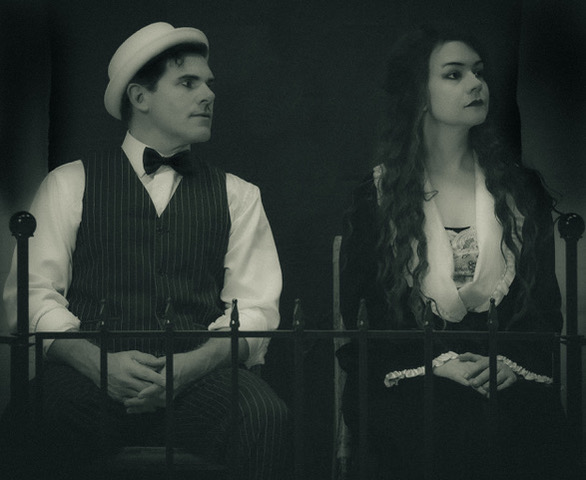 It is 1938, and the days of the silent film are over. In a series of flashbacks from the sound stage of the studio he once dominated, the great Hollywood comic director, Mack Sennett, recalls his once luminous career and his tumultuous relationship with Mabel Normand – star of dozens of his early "two-reelers". Book by Michael Stewart.
Music and lyrics by the late, legendary Jerry Herman (Hello Dolly; Mame; La Cage aux Folles). The Alchemy Theatre once again brings their unique and powerful storytelling to a re-envisioned version of this timeless, real-life love story.
MACK AND MABEL A Musical Love Story. Book by Michael Stewart, Music and Lyrics by Jerry Herman.
Re-envisioned and directed by Michael Cooper. Musical Director/Vocal Coach: Adam Roberts.
KUT-FM audio feature by Michael Lee
Review by Jesse Griffith, Austin Broadway World, April 30, 2022
Review by Bob Abelman, Austin Chronicle, May 26, 2022
---
Mack and Mabel, A Musical Love Story
by Michael Stewart, Jerry Herma n
Alchemy Theatre Company
Thursdays-Sundays,
April 29 - May 29, 2022
April 29 - May 29, 2022
Thursday, Friday, Saturday evenings at 8 pm, Sunday matinee at 2 pm
Tickets: $40 general admission, $30 students, $55 VIP, plus service fees