Feb. 26 - Mar. 07, 2021



In legendary Mexican painter Frida Kahlo's unconventional art class, the first lesson becomes the final lesson; death can be life and vice-versa. Frida inspires her students to live life with passion. Her teaching unfolds as a personal story — packaged as ten "lessons." It reveals itself with the black humor of tragedy, accidents, opposites and irony that have ruled her memorable life. In this one-woman show Frida Kahlo's spirit prevails. Although a product of a patriarchal society, Frida finds her identity, passion and love by becoming an artist in her own right.


Teatro Audaz presents Frida Vice-Versa. Starring San Antonio's Victoria Gutierrez.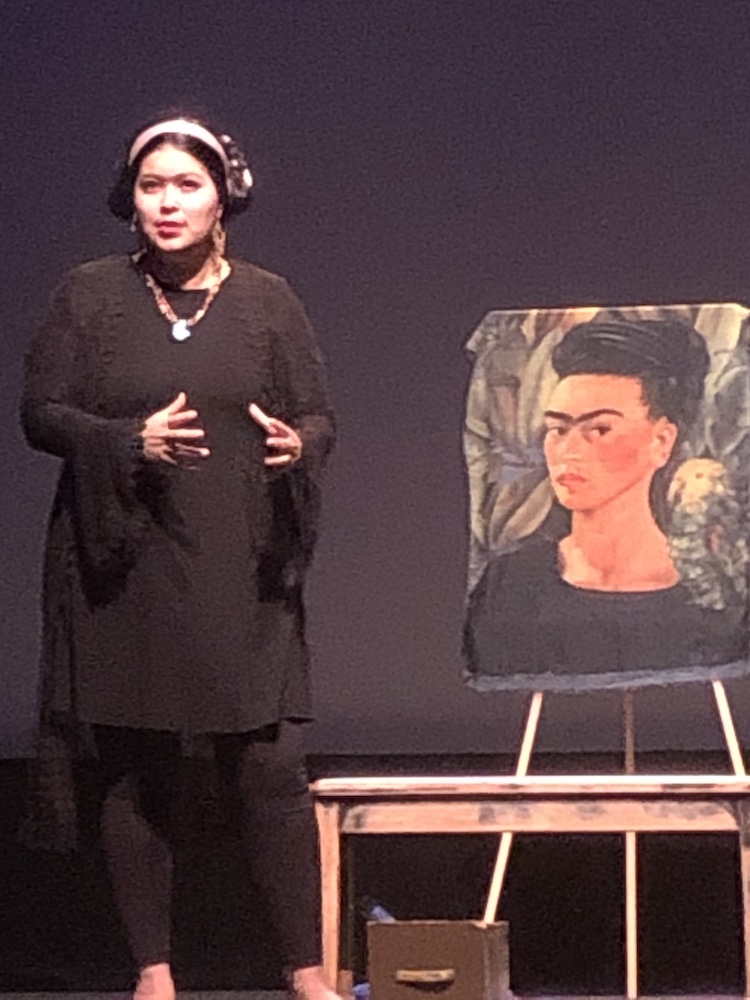 Click for review by Kurt Gardner, ArtScene SA, February 26, 2021
---
Frida Vice Versa
by Victoria Gutierrez
Teatro Audaz
February 26 - March 07, 2021
Streaming
via internet
Everywhere, TX, 78700
https://www.teatroaudaz.com/2020-2021
All performances will be in English & STREAMED LIVE from The Public Theater of San Antonio 's main stage.
Audience members will be able to enjoy from the comfort of home or wherever they choose!

Que Viva El Teatro!!!
The NEW show dates are Feb 26 - Mar 7th, 2021.
To make this viewing experience a little easier for our patrons we will be updating to an ON-DEMAND viewing of Frida Vice Versa. This way patrons can watch the amazing story of Frida Kahlo on their own time.