Sep. 07 - Sep. 30, 2018
Thursdays-Sundays
Following the lynching death of her older brother, Cherry is haunted by the belief that God is telling her to leave the south. Although her family dismisses her eccentric ways, her friend Clyde takes her visions and dreams seriously. When Clyde invites her to go along with him to California, Cherry must decide whether being the keeper of her family's roots and cultural traditions justifies living under Jim Crow. Set in rural Louisiana during the Great Migration, Monroeexplores how the threat and aftermath of racial terror dominates the psyches of young African Americans, while offering hope for a better future.
Austin Playhouse is thrilled to open its 2018 – 2019 season with the world premiere of Monroe by Austin playwright Dr. Lisa B. Thompson. The play was a winner of the Austin Playhouse Festival of New Texas Plays, receiving a staged reading in April 2018.
The cast includes Carla Nickerson and Deja Morgan (shown in the photo).
Dr. Lisa B. Thompson is a theatre artist and scholar whose critically acclaimed plays exploring issues of race, class, sexuality and gender have been produced across the United States and Canada. Recently in Austin, her play Underground received its world premiere at The VORTEX and won the 2017 Austin Critics' Table David Mark Cohen New Play Award. Thompson's other plays include The Mamalogues, Dinner, Single Black Female (nominee for the 2005 LA Weekly Theatre Award for best comedy), and Dreadtime Stories: One Sista's Hair (Inner City Cultural Center Talent Festival Finalist).
The world premiere production will be directed by Lara Toner Haddock.
Click for article and audio feature by Michael Lee, KUT-FM, August 30, 2018
Cast: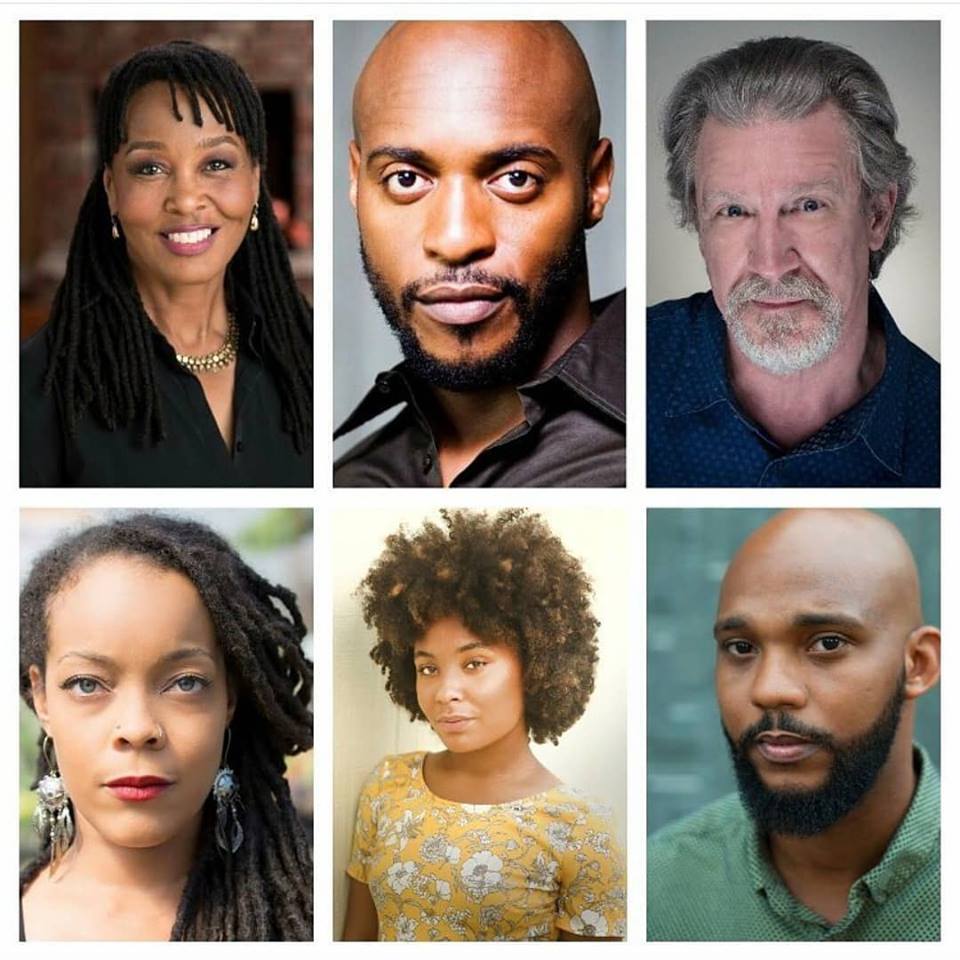 ---
Monroe
by Lisa B. Thompson
Austin Playhouse
Thursdays-Sundays,
September 07 - September 30, 2018
Thursdays - Saturdays at 8 p.m. and Sundays at 5 p.m.
Austin Playhouse at ACC's Highland Campusm, 6001 Airport Blvd., Austin, TX 78752
TICKETS: Tickets range from $16 - $36
BOX OFFICE: Call 512.476.0084 or email boxoffice@austinplayhouse.com
DISCOUNTS: All student tickets are half-price. $3 discount for Seniors 65 and up. Group rates available.
WEB: austinplayhouse.com
[poster design by Five and Four]