Sep. 07 - Oct. 01, 2017
Saturdays-Sundays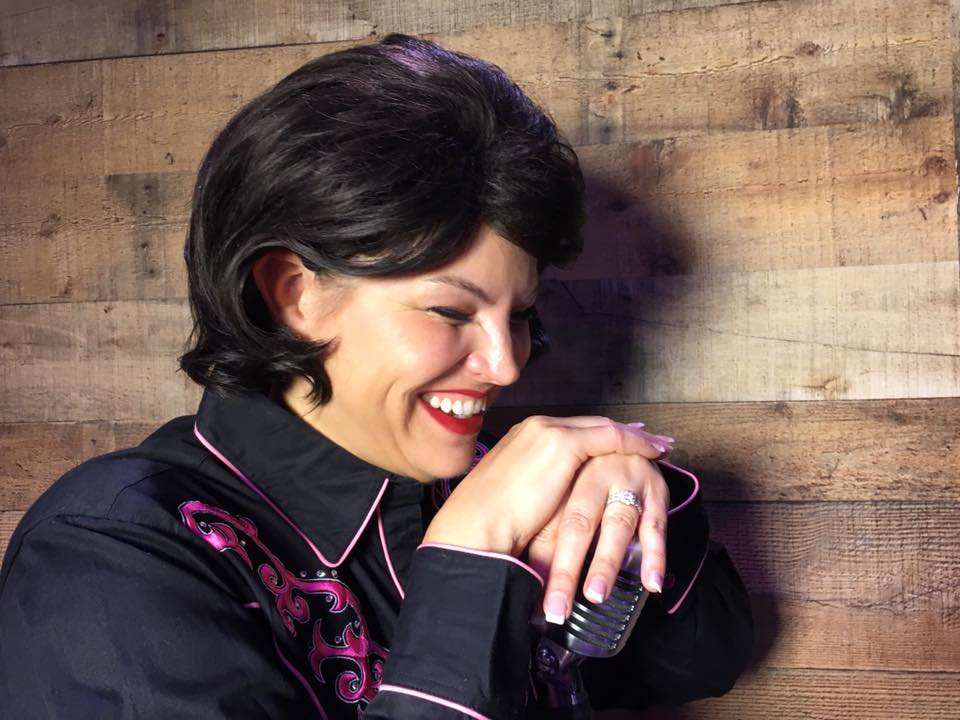 "A Closer Walk with Patsy Cline," the current production at the Roxie Theatre, stars the very able Beth Erwin as Patsy. With a strong vocal presence, she delivers 20 killer renditions of Patsy favorites made famous by the country-western singer in a really country pop groove, but never goes over the top. It's her vocal control that spurs the emotional response from the audience.
Not a traditional musical with a book and with songs composed for the show, the story line provides a framework to showcase the talents of Patsy Cline and her rise to stardom.
One heck of an immensely talented on-stage, four-piece cowboy band features Luvine Elias Jr.. on piano, Bill Gowen on drums, Daniel Miller on guitar, and Branson Garner on stand-up bass.
Domonic Miramontes as the disc jockey/comedian provides an on-air tribute to Patsy and delivers some corn-fed jokes with enthusiasm.
Directed by Jonathan Pennington, this little revue is guaranteed to entertain die-hard lovers of Patsy Cline.
Check out performance times and get venue details at www.roxietheatrecompany.com/
---
A Closer Walk with Patsy Cline
Roxie Theatre Company
Saturdays-Sundays,
September 07 - October 01, 2017
Roxie Theatre
7460 Callaghan Road
Suite 333
San Antonio, TX, 78229
Opening Saturday September 2, 2017. Reserve your seats now. Online Box Office: RoxieTheatreTickets.com
Saturdays at 8 p.m., Sundays at 3:30 p.m.
Tickets $22 to $27 plus service fees via VENDINI