Review: Art/Model Show: Subject by Paper Chairs
by Michael Meigs
I slipped away into the cool Austin evening after Art Model Show: Subject with the strong feeling that I had been somehow embraced. The performance wasn't lengthy. For just over an hour the spectators -- no, call us paying guests -- had sat quietly in the studio, clutching sketchbooks and pencils while taking in the huddle of six artists working at their easels and the five undraped figure models positioned variously on platforms before them. Four women and one man, individuals of different shapes and colors, altering their poses at intervals, faces neutral and bodies bare.
But despite that practiced immobility there was so very much going on.
Before the session, with the subjects still in robes and artists fiddling with paints, chalks and pads, sponsor paperchairs had projected several short videos, each from a different country: Spain, France, the United Kingdom and an Asian locale I couldn't identify. They offered different scenes dealing with this very subject, sketching nudes in studio. With carefully composed pictures and artfully located objects the camera operators and editors avoided actually showing any real expanse of interesting flesh. The Spanish skit involved a young woman arriving to model for the first time and finding her mother at one of the easels; the French scene was one of drama in which Jean Rochefort, an immediately recognizable older French actor, takes in subjects fleeing from the Gestapo. Goggle-eyed Rowan Atkinson as Mr. Bean huddled behind his canvas and mugged his astonishment and alarm. And a film in black and white showed a young male Asian model desperately holding his pose before other sketching Asian males, trying and failing to override his physiological reaction to an incompletely covered female model in the room. The private parts causing the young male model distress were covered with a big X that looked as if it had been clumsily applied to the images in the editing room.
These were acknowledgments of possible discomfort among the spectators. Gentle reminders of how titillating in the abstract one finds the notion of a motionless nude figure offered to the view of the artist. Nudges that might reawaken the confusion felt by an adolescent walking through a fine art museum where nude portraits are on view.
This session wasn't provocative and it was certainly not static. In addition to the posing that both the artists and the paying guests tried to capture on paper, these models took turns speaking to us. Calmly they offered their stories: how they got into this profession, awkward moments, physical realities such as cramps, changes in body shape, menstruation and pregnancy, their own motivations (at least two were and are artists in their own right), reflections on the simple honesty of the unclothed body. Each model was further illustrated by a double video projected on adjacent walls, posing in an artist's studio while exchanging with the intent artist talk of poses, experiences and relationships. Meanwhile, a timekeeper in the studio with us notified models when it was time to take a new pose.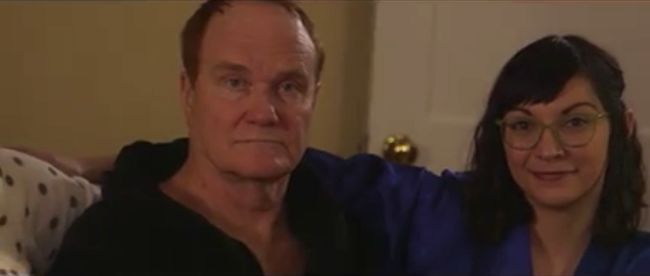 Two of the subjects, Jen Brown and David Glenn Robinson, I knew to speak to from the years I've been following theatre in Austin. Michelle Keffer I'd seen and appreciated as an actress with Breaking String, Pollyanna, the Vestige Group and paperchairs. Brittany Ann Robinson, lean but muscular, was a revelation as a trained athlete.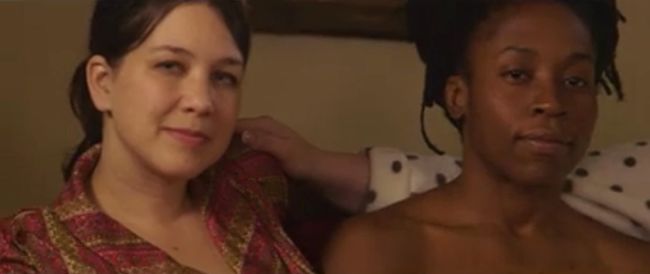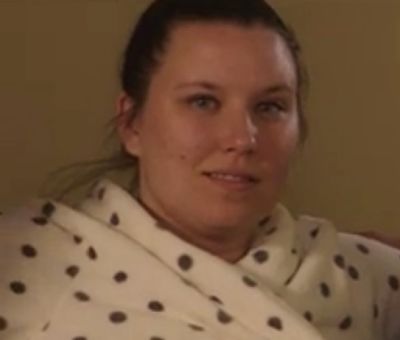 Annie McCall, relative newcomer, opened the session and broke the ice in an agreeably warm studio by speaking of her initial nervousness and her consciousness of the fullness of her figure.
I hadn't touched a sketch pad in many decades, principally because I discovered as a teenager and young man that my own strengths involved words instead of pictures. But in this ambience of calm and concentration I found myself teasing the line of a shoulder to make it come right and seeking to summarize a figure of rounding curves or tautly stretched muscles. My own visual focus was broken from time to time when I glanced at the shapes emerging on the easels or followed some brief and simple drawing techniques quickly illustrated on video. A teaching artist demonstrated these in the recorded session projected behind the subjects on the wall, producing a sudden impressionistic interpretation of the nude Jen Brown who was also posing live right there and then before us. Visual impressions were amplified by words, stories and thoughts being offered to us,. I scribbled phrases in the sketchbook and tore out those pages at the end of the session, but outside that heremtic circle my notes were feeble reminders of the totality of the experience.
Quietly, without dramatics and with carefully assumed poses these fellow humans were offering themselves to us. The physical situation was impersonal but the shared experiences offered an intimacy that went far beyond the mere fact that they were unclothed. The final tableau offered all five of them gathered on and about a divan on the platform in the corner of the room.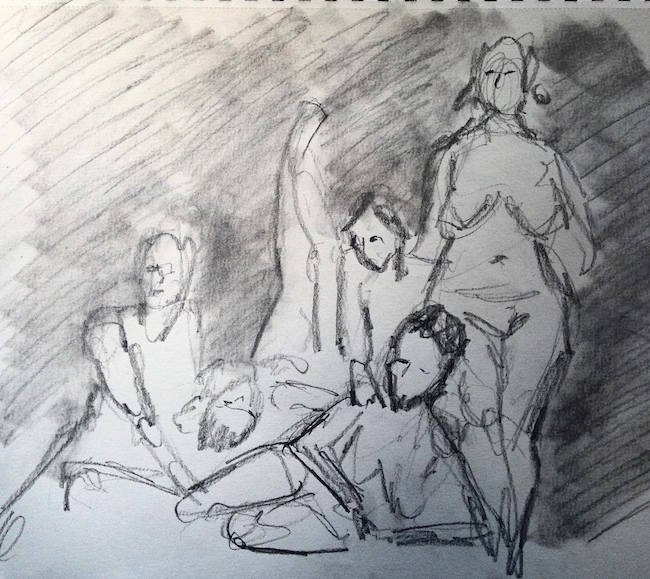 Art Show: Subject follows up paperchairs' September 2013 staging of similar materiial in Art Show/Model Show, reviewed for CTXLiveTheatre.com by Robinson as a participating artist. Elaborated with entirely new material, these 'subject' performances are offered for only two weekends at the Art.Science Studio in the complex that used to be a Goodwill warehouse on Springdale Road. The performance deserves full audiences, and I see that this evening, Friday, the coordinators were able to find places for everyone on the walk-up waiting list. That consoles me somewhat. My delay in writing of my enthusiasm for their novel and moving concept hasn't done any harm, and I've been able to hold those warm feelings to get me through a sometimes difficult and challenging week.
EXTRA
Video promo for paperchairs' Art Show: Subject
Talk-back session after performance of Saturday, March 5, 2016: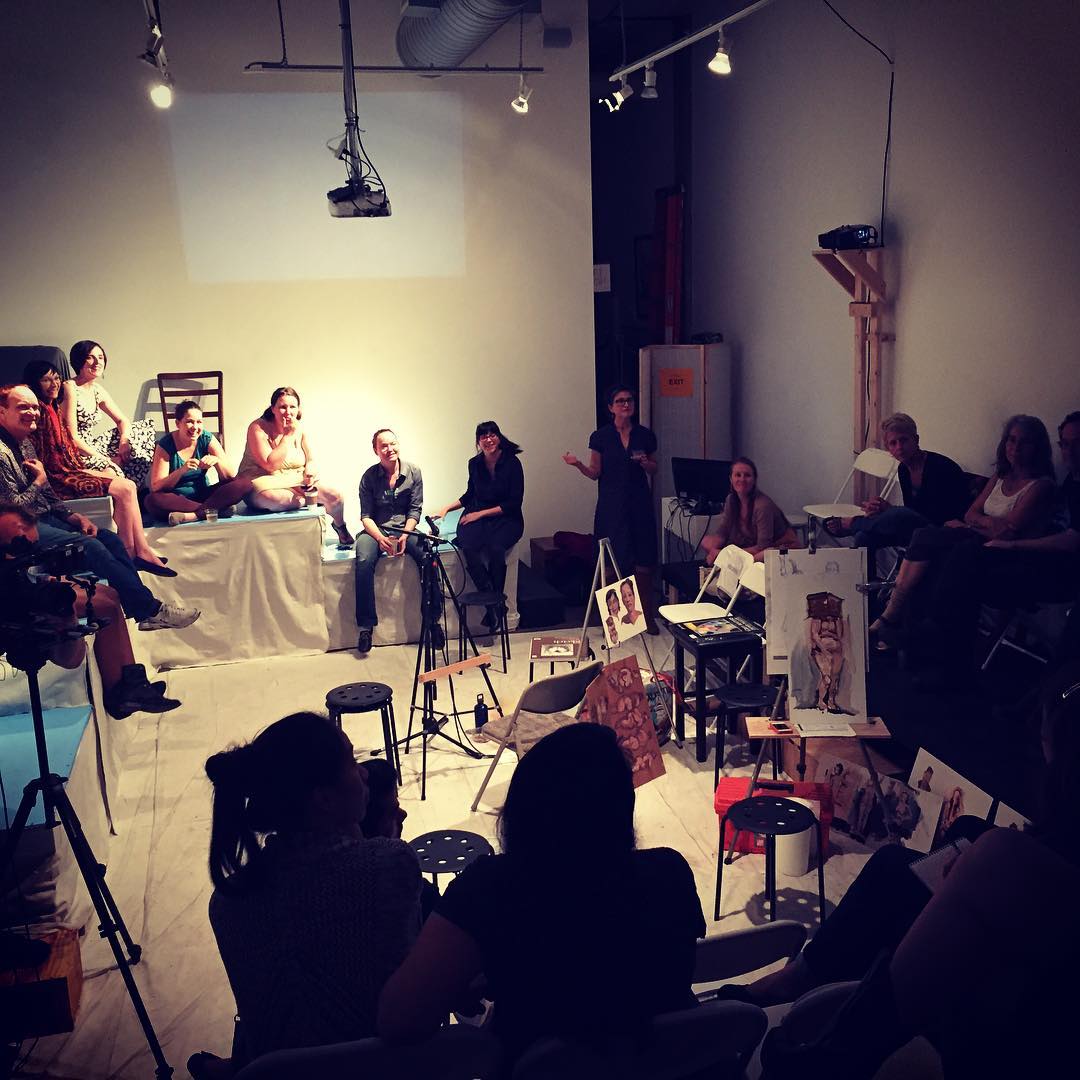 ---
Art/Model Show: Subject
by paperchairs ensemble, directed by Kelli Bland and Meghan Morongova
Paper Chairs
Fridays-Mondays,
February 26 - March 06, 2016
Limited seating & only 8 performances!
Friday February 26- Monday February 29, 2016 & Thursday March 3- Sunday March 6th, 2016

Thurs, Fri, Sat, Mon performances at 8 pm (Doors open at 7:30pm.)
Sunday performances at 3pm (Doors open at 2:30 pm)
(The performance is approximately 1 hour 15 min. long, no intermission, no late seating.)


in the Canopy fine arts complex at 916 Springdale Rd. Austin, TX 78702