Sep. 22 - Sep. 25, 2016
Thursday-Sunday
Austin Shakespeare is proud to announce its 2016 – 2017 season, which will kick off with a staged reading of Hilary Mantel's Wolf Hall (Part I only). Mantel's best-selling novel, which was adapted for stage by Michael Poulton, is a reimagining of life under Henry VIII with an unlikely hero at the center, the intriguing Thomas Cromwell. After a sold-out Broadway run, Austin Shakespeare will produce the Southwest premiere of Wolf Hall with a fully costumed staged reading of the thrilling drama.
Synopsis of Part 1 from Royal Shakespeare Company (2014):
England, 1527. The court of Henry VIII is in upheaval as the King rages over his lack of a male heir. But when Henry's anger turns to passion for the alluring Anne Boleyn, the Pope refuses to grant him an annulment from his wife, Katherine of Aragon. Into the fray steps Thomas Cromwell, a shrewd and ambitious politician, who realizes that the man who gets Anne into Henry's bed will win the favor of the Crown. Using charm, deception and wit, Cromwell will climb the thorny ladder of power and bring the King what he most desires.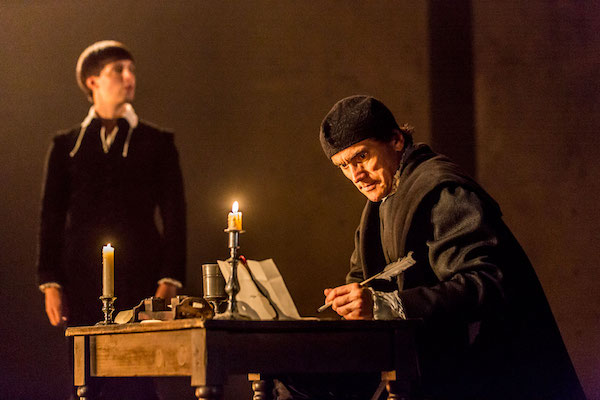 ---
Wolf Hall, Part 1
by Adapted by Michael Poulton from Hilary Mantel's novel
Austin Shakespeare
Thursday-Sunday,
September 22 - September 25, 2016
Rollins Theatre
Long Center
701 Riverside at South First,
Austin, TX, 78704
September 22 – 25, 2016, Thursday – Saturday at 7:30 p.m. and Sunday at 3 p.m. at the Rollins Studio Theatre at the Long Center for the Performing Arts.