Mar. 13 - Mar. 29, 2015
Fridays-Sundays
Dare to enter a world where flowers sing, animals talk, and riddles yearn to be solved.An original pop rock score, alluring ballads, urban steam punk flair, and the enigmatic Snow Queen will show you this not your average bedtime story.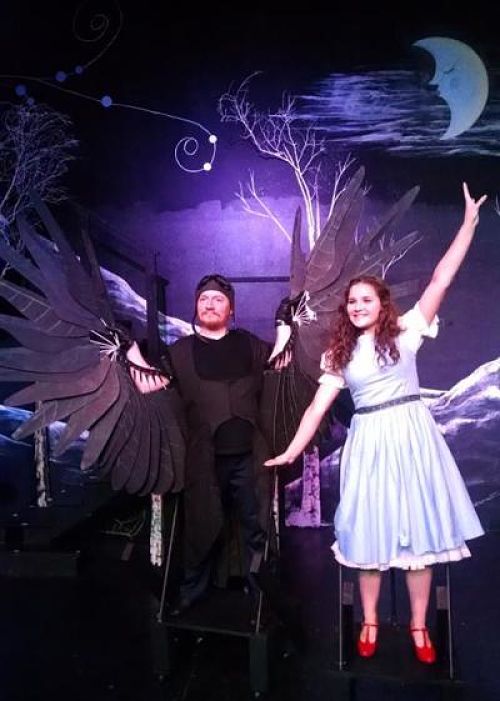 Be spirited away by this new musical adaptation of Hans Christian Andersen's fantastical coming-of-age adventure that inspired the hit Disney movie Frozen. Join Gerda on a dangerous and whimsical quest to save her best friend Kai before he is trapped forever in the Snow Queen's palace.
Kai and Gerda are best friends who share adventures and delight in stories, when they aren't tending to a Rose that grows between their windows (Up Here). One day Gerda is tall enough to reach a dusty book on her Grandmother's shelf (Once upon a Time). The book tells the story of the Snow Queen and her two mirrors – one that reflects all that is good and beautiful, and another it's opposite. Gerda's Grandmother catches them reading the book and reveals more of the story. She tells them how a Troll steals the Queen's dark mirror and raises it above the world, but it shatters – sending shards into the eyes and hearts of unsuspecting people, giving them negative feelings and a cynical outlook. Grandmother says the Snow Queen takes children to her ice palace and breathes the cold into their lungs with a kiss in order to create a Snow Flake army. Kai and Gerda ask if the story is true, but the Grandmother is vague.
---
The Snow Queen, musical
by Kirsten Brandt, Rick Lombardo, Haddon Kime
Performing Arts San Antonio (PASA)
Fridays-Sundays,
March 13 - March 29, 2015
Fridays and Saturdays at 8 p.m., Sundays at 3
Tickets $18 - $25 plus service fee via brownpapertickets