Nov. 04 - Nov. 27, 2016
Fridays-Sundays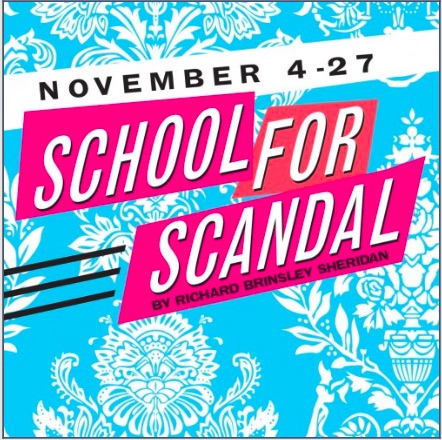 "School for Scandal is a play obsessed by wit, fashion, celebrity and reputation, and whose central theme is hypocrisy. Does that ring any contemporary bells?"-D. Warner
Acts of outrageous misconduct have always been with us. Today we have BuzzFeed, TMZ, and Facebook to give us all the latest scandals, but even in the 1700's, gossip was a hot commodity. And what's wrong with a little rumor? Does your reputation really matter? In this updated comedy of manners, we delve into a social network of outrageous gossip and lustful deceit. A long lost uncle, Sir Oliver, returns home in disguise to examine the true nature of his nephews, only to find his dear friend Peter Teazle in marital anguish, being persecuted by a malicious team of fools and scandal-mongers. What's a man to do? San Antonio favorites John O'Neill and Christi Eanes take the stage.
"We revive old plays because we think they may have something to say to us now. The School for Scandal is a play obsessed by wit, fashion, celebrity and reputation, and whose central theme is hypocrisy. Does that ring any contemporary bells?" Deborah Warner, Director, Barbican Theatre.
Directed by Diane Malone
lead image: Samantha Robison, Zachary Lewis (photo: Classic Theatre)
CAST
Lady Sneerwell - Christi Eanes
Lady Teazle -Samantha Robison
Mrs. Candour -Alexa McLatcher
Maria/Careless -Bekka Broyles
Sir Peter -John O'Neill
Sir Joseph -Zach Lewis
Rowley -Chad Thompson
Sir Oliver -Greg Hinojosa
Charles -Michael Holley
Crabtree -Richard Solis
Backbite -Steven Starr
Moses -Gabriel Sanchez
Snake/Trip/Miss Verjuice - Holly Clifford
---
The School for Scandal
by Richard Brinsley Sheridan
Classic Theatre of San Antonio
Fridays-Sundays,
November 04 - November 27, 2016
Fridays and Saturdays at 8 p.m. and Sundays at 3 p.m.
Shows are held at the The Classic Theatre located at 1924 Fredericksburg Rd. The theatre has handicap accessibility.
Tickets are available online now at www.classictheatre.org. If you have any more questions feel free to contact The Classic Theatre Box Office at (210) 589-8450.
Ticket prices are as follows:
General Admission: $25
Senior, Military, Educator or SATCO: $20
Student: $10
SPECIAL EVENTS
Opening Night- November 4, 2016. Please join us for a complimentary opening night champagne reception.
Community Conversations with Classic- November 20, 2016, following the 3:00p Sunday performance: How do modern-day scandals connect with this classic play? Join us and be a part of the discussion.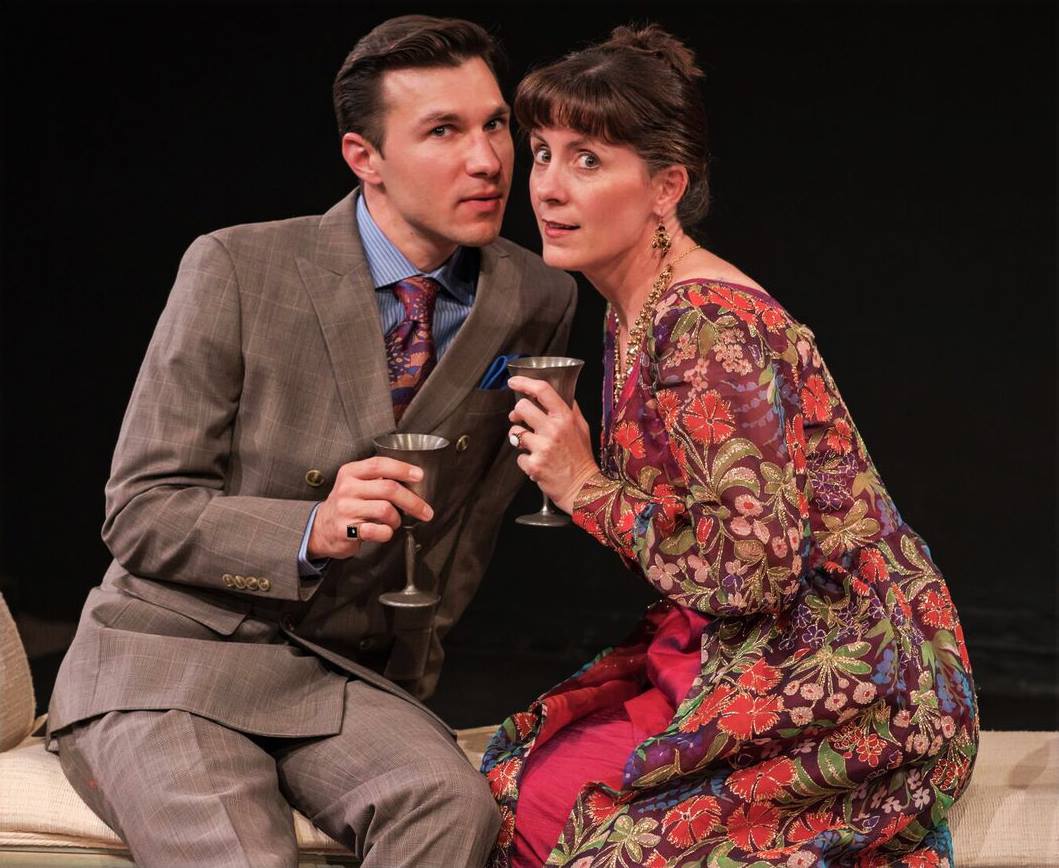 Fridays and Saturdays at 8 pm
Sundays at 3 pm