The Manchurian Candidate
by Austin Opera
Sep. 17, 2016
Saturday
From Robert Faires' article in the Austin Chronicle of January 28, 2016:
Forgive the cliché, but how better to break the news about Austin Opera's 30th season than to say it opens with a bang? I mean, the company's first production will be that thriller about political assassination The Manchurian Candidate, newly adapted for opera by Pulitzer-winning composer and former Austinite Kevin Puts.
Artistic Director Richard Buckley has talked about the need for the company to explore the American operatic repertoire, as with the recent Carlisle Floyd Of Mice and Men, and he's long been interested in new work, so the selection fulfills his artistic agenda for Austin Opera. Still, it's bold programming, in part because The Manchurian Candidate opera is still so new – it only premiered at Minnesota Opera in March of 2015 – but also because its one-night-only showing in Austin comes only seven weeks before the presidential election. Quite a time to be singing about political conspiracies, brainwashing, and murderous coups d'état.
And The Manchurian Candidate was quite an about-face for ex-Butler School of Music composition teacher Puts and librettist Mark Campbell, whose previous creation for Minnesota Opera was Silent Night, based on the famous Christmas Eve truce between enemy soldiers on a World War I battlefield. That was the work that earned the team the 2012 Pulitzer Prize for Music, and while it's still too early to say whether their leap into Cold War paranoia and skulduggery will snag them a companion prize, the premiere production did earn them a number of glowing reviews, with critics calling the new opera "thrilling," "elegantly jarring," and comparing it favorably to both the 1959 Richard Condon novel and its creepy 1962 film adaptation by John Frankenheimer.
Austin Opera will be fortunate to have some of the artists from the original production perform in its regional premiere, among them soprano Brenda Harris, reprising her role as Eleanor Iselin, the controlling, manipulative mother of damaged Korean War vet Raymond Shaw; and bass-baritone Daniel Sumegi, who will again play her blustery spouse, Sen. Johnny Iselin. Other cast members announced are: Grammy Award-winning baritone David Adam Moore as Shaw and tenor John Lindsey, who played the TV Announcer in the world premiere production, as Capt. Ben Marco.
The Manchurian Candidate will be performed Sat., Sept. 17, in a semi-staged production directed by Alison Moritz, who assistant directed the Minnesota Opera production, with projection design by Greg Emetaz.
Feature by Robert Faires in the Austin Chronicle, September 15, 2016
AUSTIN OPERA: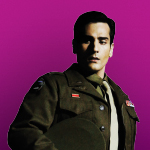 Politics, intrigue, and conspiracy. Pulitzer Prize-winning creators Kevin Puts and Mark Campbell's acclaimed adaptation of the Richard Condon novel brings a riveting tale to operatic life at the Long Center to open our 30th Anniversary Season.

Sergeant Raymond Shaw is the brainwashed, unknowing accomplice of a secret plot to overthrow the US government through its presidential elections. Only Captain Ben Marco — his fellow POW — stands between Shaw and the destiny crafted for him by a group of dark collaborators.

Semi-staged direction by Alison Moritz and projection design by Greg Emetaz will create a powerful and imaginative dramatization of the paranoiac tale, which will take place with the Austin Opera Orchestra on stage, less than two months before the 2016 Presidential Elections.
---
The Manchurian Candidate
by Richard Condon, adapted for opera by Kevin Puts and Mark Campbell
Austin Opera
Saturday,
September 17, 2016
Tickets $35 - $205 plus service charges and fees.
Purchase on-line at