Jun. 12 - Jul. 05, 2015
Thursdays-Saturdays
Oscar Wilde's most beloved and delightful comedy graces the City Theatre stage – a perfect summer treat playing June 12 through July 5.
The City Theatre Company continues its summer 2015 season with Oscar Wilde's delightful satire The Importance of Being Earnest. Quick-tongued, lively, fast-paced Wilde at his best, it is a merry-go-round of mistaken identity, sparkling wit, and daring humor at every turn brought to new life with panache from CTC's guest director, Fritz Ketchum. The show runs June 12 – July 5 at The City Theatre.
"The good ended happily, and the bad unhappily. That is what Fiction means." – Oscar Wilde
At a refined bachelor flat trouble is brewing! The delicious confection follows the romantic misadventures of two English cads, Jack and Algernon, who devise a double life in order to impress the strong-willed women whose hearts they hope to win. But when it is revealed that both friends are not entirely who they appear to be, and must battle the indomitable force of Lady Bracknell, a madcap comedy of tea time pitfalls, unexpected antics, and hilarious revelations ensues. The celebrated classic dazzles with ironic wit, comic invention, razor-sharp subtlety, and bold servings of characters who all discover the importance of being earnest.
"I hope you have not been leading a double life, pretending to be wicked and being good all the time. That would be hypocrisy." – Cecily, The Importance of Being Earnest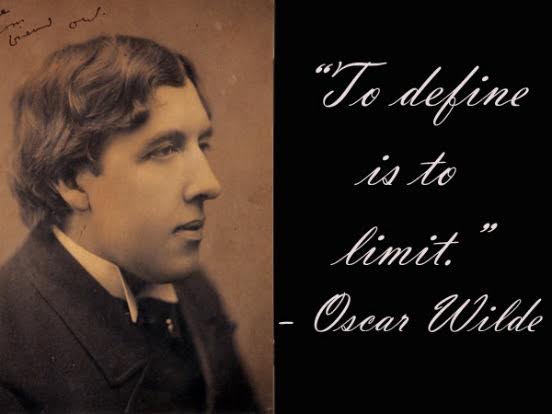 Oscar Wilde's unconventional life began with an equally unconventional family. He was born Oscar Fingal O'Flahertie Wills Wilde in Dublin, 1854. His father was an eminent Victorian surgeon and his mother, Jane Francesca Elgee (or Lady Wilde), was an Irish nationalist and saw herself as a revolutionary. She attracted artists like herself and established a literary salon devoted to intellectual conversations of the day, through which she brought an interest in art and culture, and an elegance and appreciation for wit into the lives of her children. Success and drama marred Oscar Wilde's life. His popular works transformed literature of the Victorian era including The Importance of Being Earnest, An Ideal Husband, Salome, and The Picture of Dorian Gray. The most celebrated author of his time, his works continue to be read, adapted, translated, and produced for the stage worldwide. He witnessed an ill-fated downfall in 1885, when arrested for gross indecency and imprisoned on account of his iniquitous homosexuality. With his health irrevocably damaged and his reputation ruined, he left the country and spent the rest of his life in Europe, publishing "The Ballad of Reading Gaol," leaving, many may argue, one of the most influential body of works by a single writer.
The CTC production features the outstanding cast of Kara Bliss, Robert Slack, Jessica Riley, Clay Avery, Jesselyn Parks, G. Warren Steele, Maureen Slabaugh, Steve Lawson, and Donald Evans.
Fritz Ketchum directs the production for City Theatre where she last staged the highly successful Austin award-nominated A Delicate Balance in 2014.
The City Theatre Company is an Austin-based, not-for-profit arts organization and is sponsored in part by the Austin Creative Alliance and the Austin Cultural Arts Division. Founded in 2006, the company has been recognized by the Austin Critics Table Awards, the B. Iden Payne Awards, the Central Texas Excellence in Theatre Awards, Austin Live Theatre, and has twice been voted "Best Theatre Company" by Austin American-Statesman's Austin 360. CTC is dedicated in providing quality theatrical experiences and entertainment for Austin artists and its community and continues the commitment to making productions accessible for everyone. CTC offers its discount ticket program with $10 Thursday seats and $12 student seats for any show. The ticket discount is available throughout the 2015 summer season.
---
The Importance of Being Earnest
by Oscar Wilde
City Theatre Company
Thursdays-Saturdays,
June 12 - July 05, 2015
Thursdays - Saturdays at 8 p.m., Sundays at 5:30 p.m.

General Seating $15. Guaranteed Front/2nd Row Reserved $25.
Students $12. Thursday all seats $10. Group discounts are available.
Reservations 512-524-2870 or info@citytheatreaustin.org