Jun. 04 - Jun. 10, 2016
Tuesday, Friday-Saturday
We are thrilled to open our first Theatre for Youth production this May with The Arkansaw Bear by Aurand Harris. This marvelous and daring play tells the story of a little girl named Tish, who has just discovered that her grandfather is dying. She runs away to her special tree, wishes upon a star, and escapes to a fantastical world of music, magic and dance. There she meets the world's greatest dancing bear, who is also running away from death. In trying to help him, Tish begins to understand the meaning of life and death and learns how to cope with her own sadness.
The Arkansaw Bear is directed by Lara Toner and star Aaron Alexander as the ringmaster, Kenedi Delgado as Tish, Marie Fahlgren as the Arkansaw bear, Jess Hughes as Star Bright, Michael Stuart as the world's greatest dancing bear, and Zac Thomas at the Mime. Choreography is by Marie Fahlgren, sound design is by Joel Mercado-See, and lighting design is by Don Day.

Artistic Director Lara Toner says, "I saw The Arkansaw Bear at the Cincinnati Playhouse when I was eight years old. I still remember being completely entranced by the story. What I loved then and continue to love about the play is that it takes children and their feelings seriously. It's dealing with death, but makes the point that death is part of life and those we love live on through us; that we honor their memory by living good lives. And it gets this huge idea across with humor and love and a little magic. It's a fantastic play to introduce children to the power of theatre. And I think it's a wonderful choice to kick off our Theatre for Youth program."
Aurand Harris was one of America's foremost playwrights for young audiences, acclaimed for upgrading the genre and writing entertaining children's stories that dramatize universal truths. Harris's plays sweep audiences into new worlds that are full of humor, magic, and fun--all the while teaching important life skills that help as children grow and navigate obstacles.
Austin Playhouse believes that an early introduction to theatre helps students learn creativity, social skills and critical thinking. Students should be challenged to actively listen, imagine new worlds, and relate to the struggles of characters on stage. At its best, theatre introduces new cultures and ideas, as well as new ways of looking at our own culture and ideas.
Because Austin Playhouse believes cost should not be a factor, all performances of our Theatre for Youth productions are free.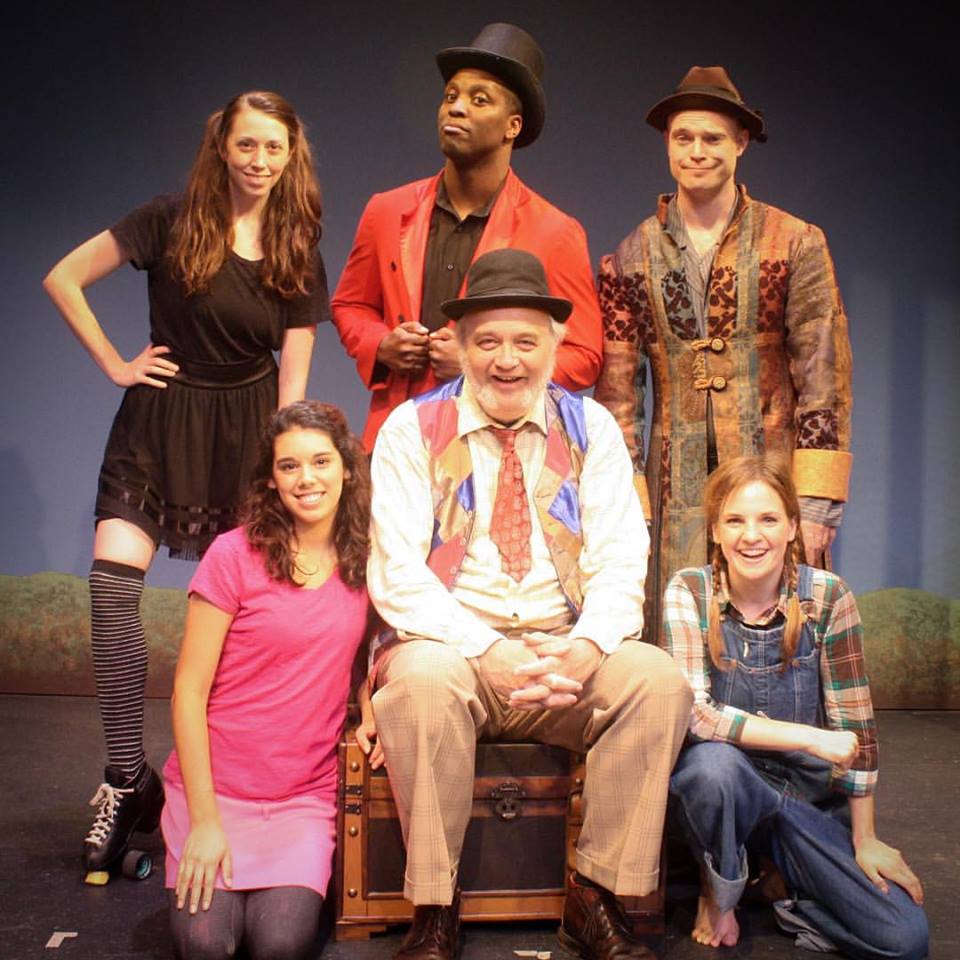 Upon request, Austin Playhouse will provide the script to teachers so the students can read, research, and reflect on the play before the performance. A study guide will also be available. After each performance, students will be allowed an opportunity to voice their opinion and ask questions at a "talk-back" led by the cast and crew.
The Arkansaw Bear is targeted to grades 3 - 6, but is appropriate for the whole family.
Austin Playhouse 16th Anniversary Season
Our 2015-2016 season opened with Tom Stoppard's most moving play The Real Thing, September 18 - October 11, 2015, followed by the beloved romantic comedy The Philadelphia Story by Philip Barry, November 20 - December 20, 2015, a jazz-infused drama about the king of baseball Satchel Paige and the Kansas City Swing by Trey Ellis and Ricardo Khan, February 12 - March 6, 2016, and a hilarious spoof on Victorian adventurers The Explorers Club by Nell Benjamin, April 1 - May 1, 2016. The final show of our season will be Stephen Sondheim's wildly romantic musical A Little Night Music, May 27 - June 26, 2016. In addition to our five-play season, Austin Playhouse will also produce the Regional premieres of Austin playwright C. Denby Swanson's The Norwegians, October 23 - November 7, 2015, and the 2013 Pulitzer Prize award-winning play Disgraced by Ayad Akhtar, January 15 - 31, 2016.
Austin Playhouse
Austin Playhouse is a professional theatre currently performing its 16th season. Under the leadership of Producing Artistic Director Don Toner and Artistic Director Lara Toner Haddock, Austin Playhouse has grown from a three-play season on the campus of Concordia University, to a year-round operation producing an average of eight plays a year. Austin Playhouse is currently performing at the Austin Community College Highland campus. The theatre has recently been renovated to include an expanded lobby, rehearsal hall, and restroom facilities.
---
The Arkansaw Bear
by Aurand Harris
Austin Playhouse
Tuesday, Friday-Saturday,
June 04 - June 10, 2016
Saturday, June 4 at 2:30 p.m.; Tuesday, June 7 and Friday, June 10 at noon.
Free Theatre For Youth Program opening with The Arkansaw Bear by Aurand Harris
Austin Playhouse at ACC's Highland Campus, 6001 Airport Blvd., Austin, TX 78752, South Entrance
WEB: austinplayhouse.com
Tickets are FREE, but reservations are highly recommended! Contact 512-476-0084 to make a reservation or click here: http://austinplayhouse.ticketleap.com/the-arkansaw-bear/details
EDUCATOR CONTACT: Marie Fahlgren at info@austinplayhouse.com