Sep. 23 - Oct. 16, 2016
Thursdays-Sundays
At the dawn of modern astronomy, Henrietta Leavitt leaves her home and beloved sister to work in Harvard's male-driven observatory and map the night sky. She forms a new sisterhood with her fellow star "computers," Annie and Williamina, and begins to fall in love with her supervisor, Peter Shaw. As Henrietta makes a revolutionary discovery about where the Earth is in time and space, she must fight to be heard in a world where women's ideas are dismissed until men take credit for them. A celestial romance and a true story of determination, Silent Sky invites you to revel in the magic of the universe on this historic journey of love, family, feminism and science.
Silent Sky stars Molly Karrasch as Henrietta Leavitt with fellow Austin Playhouse company members Babs George as Annie Cannon, Claire Grasso as Margaret Leavitt, Samuel Knowlton as Peter Shaw, and Cyndi Williams as Williamina Fleming.
The play is directed by Lara Toner Haddock with set design by Mike Toner, costume design by Diana Huckaby, lighting design by Don Day, and sound design by Joel Mercado-See.
Austin Playhouse 16th Anniversary Season
Austin Playhouse's 2016-2017 season opens with Lauren Gunderson's luminously beautiful and historical play Silent Sky, September 23 - October 16, 2016, followed by two Texas premieres: Baskerville by Ken Ludwig, November 18 - December 18, 2016, a farcical reimagining of the most famous Sherlock mystery, and then the bittersweet time-travel tale, Bloomsday by Austin playwright Steven Dietz, January 13 - February 5, 2017. In the spring, audiences will be treated to Arthur Miller's rich and timeless drama Death of a Salesman, February 17 - March 12, 2017, and delighted with Kate Hamill's audacious adaptation of Jane Austen's Sense and Sensibility, March 31 - April 30, 2017. The golden age musical comedy, Guys and Dolls with music and lyrics by Frank Loesser and book by Jo Swerling and Abe Burrows, will conclude the season from May 26 - June 25, 2017. Austin Playhouse's Theatre for Young Audiences program will bring back The Arkansaw Bear, an award-winning play by Aurand Harris, October 3 - 16, 2016.
Austin Playhouse is a professional theatre preparing to start its 17th season. Under the leadership of Producing Artistic Director Don Toner and Artistic Director Lara Toner Haddock, Austin Playhouse has grown from a three-play season on the campus of Concordia University, to a year-round operation producing an average of eight plays a year. Austin Playhouse is currently performing at the Austin Community College Highland campus. The theatre has recently been renovated to include an expanded lobby, rehearsal hall, and restroom facilities.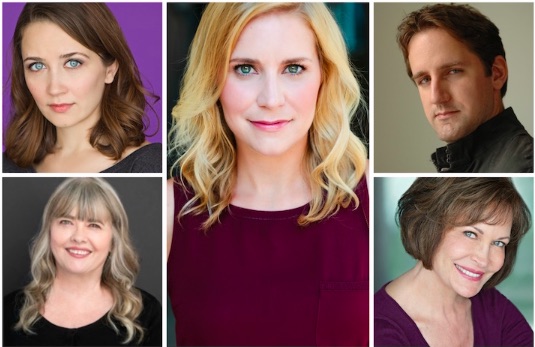 ---
Silent Sky
by Lauren Gunderson
Austin Playhouse
Thursdays-Sundays,
September 23 - October 16, 2016
Thursdays - Saturdays at 8 p.m. and Sundays at 5 p.m.
Austin Playhouse at ACC's Highland Campus
6001 Airport Blvd., Austin, TX 78752
WEB: austinplayhouse.com
TICKETS: $28 Thursday/Friday, $30 Saturday/Sunday, $35 Opening Night
BOX OFFICE: Call 512.476.0084 or email boxoffice@austinplayhouse.com
DISCOUNTS: All student tickets are half-price. $3 discount for Seniors 65 and up. Group rates available.