Apr. 19 - Apr. 24, 2016
Tuesday-Sunday
Fate, consequence, social forces and feuding families cannot keep two star-crossed lovers apart. A city goes up in flames in the midst of rage and hatred these two kids are caught in the middle. A dark character narrates this classic, romantic tale written by William Shakespeare and directed by Amelia Bahr as tragedy strikes and unfortunate events unfold.
A modern rendition of William Shakespeare's classic, Romeo & Juliet as seen by director Amelia Bahr.
"Romeo and Juliet isn't just about these two lovers. It is about how our bad decisions can catch up with those around us and how forgiveness cannot lighten the consequences from our past actions," explains Bahr.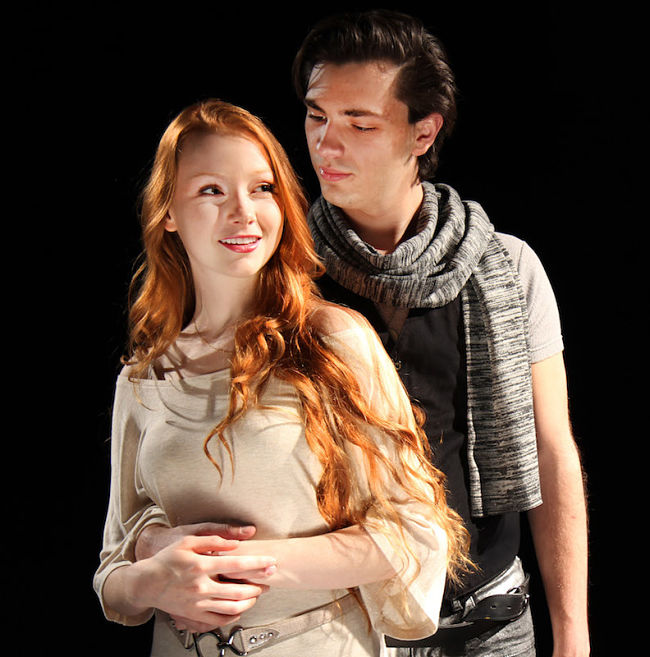 ---
Romeo and Juliet
by William Shakespeare
Texas State University
Tuesday-Sunday,
April 19 - April 24, 2016
THEATRE CENTER'S MAINSTAGE, 600 Moon Street, Texas State University, San Marcos
TICKET PRICES: $15 Adult | $8 Student
plus $2 processing fee for tickets online or at the window.
Added: Saturday matinee at 2 p.m. on April 23, 2016.
Available at Texas State Presents
Ticket Questions: txstatepresents@txstate.edu
Box Office Phone: 512.245.6500
This is a GENERAL ADMISSION production.
Special Event Parking for all fine arts events occurring in Theatre Center and Performing Arts Center is now only available in the Edward Gary Street Garage, located on the corner of University Drive and Edward Gary Street for a flat fee of $5.00 per event.
A map of parking garages is available HERE