Nov. 27 - Dec. 27, 2015

Based on J.M. Barrie's classic tale and featuring an unforgettable score by Morris "Moose" Charlap and Jule Styne with lyrics by Carolyn Leigh and Betty Comden and Adolph Green, Peter Pan is one of the most beloved and frequently performed family favorites of all time. This high-flying TONY Award-winning musical has been performed around the world and delighted audiences for 60 years.
Peter and his mischievous fairy sidekick Tinkerbell visit the nursery of the Darling children late one night and with a sprinkle of pixie dust begin a magical journey across the stars that none of them will ever forget. In the adventure of a lifetime the travelers come face to face with a ticking crocodile, a fierce Indian tribe, a band of bungling pirates, and of course the villainous Captain Hook.
Featuring the iconic songs "I'm Flying," "I've Gotta Crow," "I Won't Grow Up," and "Never Never Land," and a rousing book full of magic, warmth, and adventure, Peter Pan is the perfect show for the child in all of us who dreamed of soaring high and never growing up.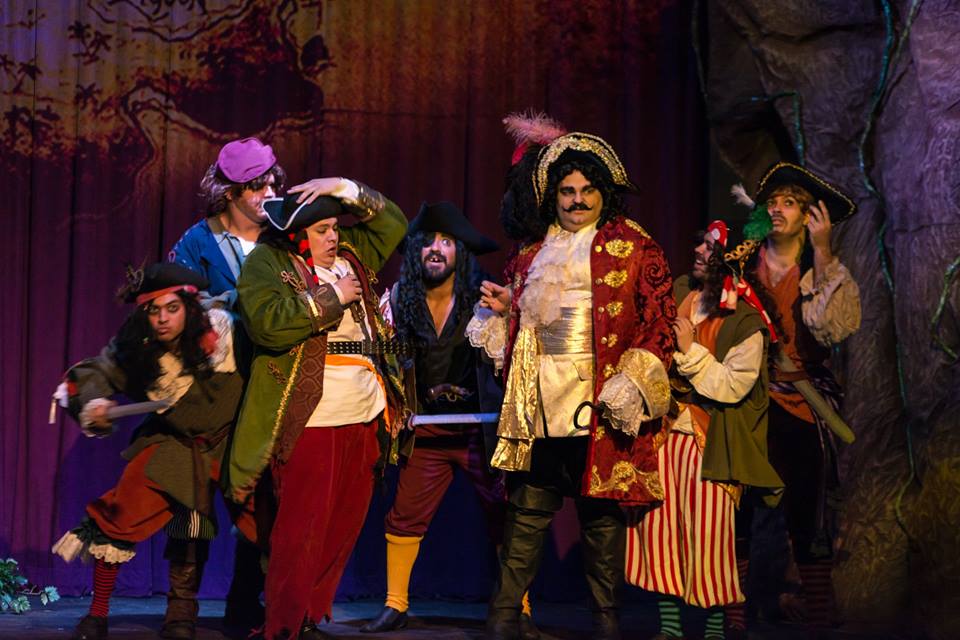 ---
Peter Pan, musical
by J.M. Barrie, Jule Styne, M. Charlap, Carolyn Leigh, Betty Comden, Adolph Green
Wonder Theatre (formerly Woodlawn Theatre)
November 27 - December 27, 2015
Fridays and Saturdays at 7:30 p.m., Sundays at 3 p.m.
Special Events:
November 27 – Opening Night Cake & Champagne Celebration (In the Lobby after the show). Everyone is encouraged to attend.
December 6 – Industry Night performance at 7:30 p.m. Everyone is encouraged to attend. No matinee on this day.
December 21, 22, & 23 (Monday,Tuesday,Wednesday) – Special performances of Peter Pan the Musical at 7:30 p.m.
December 25 (Friday) – In observance of Christmas Day, we will not have a performance of Peter Pan the musical.