Free Story Reading and Singing with Austin Shakespeare
by Austin Shakespeare
Jan. 07, 2017
Saturday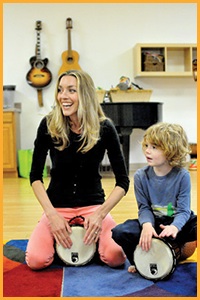 Austin Shakespeare Brings Poetry and Music to the New Brentwood Social House
Austin Shakespeare hosts an afternoon of free Story Reading & Singing with Austin Shakespeare for adults and children ages 3 and up at the new Brentwood Social House with stories such as "The Emperor's New Clothes" and the "Three Little Pigs" performed by professional actors. Brentwood Social House is a recently opened coffee/tea shop serving English and French baked goods with a welcoming backyard and family room. Austin Shakespeare actors include Jill Blackwood, Helen Merino, Janelle Buchanan and Linda Nenno.
ABOUT BRENTWOOD SOCIAL HOUSE
Located at 1601 West Koenig Lane in the heart of Austin's Brentwood neighborhood, Brentwood Social House is open daily serving quiches, savory pies, tarts, scones and more. Co-owned by Suzanne Daniels (manager) and Sarah Olano (baker), Brentwood Social House is not only a coffee shop, but a community space with free WiFi and multiple well-placed nooks: a main room with tables that seat two to many, a family room and play area filled with toys and books, a quiet room and a large outdoor patio and garden. Open 7 am to 6 pm, Monday through Sunday.
ABOUT AUSTIN SHAKESPEARE: Founded in 1984 and the only professional classical theater company in Central Texas, Austin Shakespeare presents professional theater of the highest quality with an emphasis on the plays of William Shakespeare, bringing to the public performances that are fresh, bold, imaginative, thought-provoking, and eminently accessible, connecting the truths of the past with the challenges and possibilities of today. In the fall and spring, Austin Shakespeare also produces plays by Shaw, Schiller, Pinter and Stoppard at The Long Center for the Performing Arts Rollins Studio Theatre. Austin Shakespeare's ongoing "Shakespeare Aloud" reading group and "Artist's Way" sessions invite new participants weekly. Austin Shakespeare's education program 20/20 sends professional actors into the schools to encourage love of language. This spring, Austin Shakespeare will host open auditions for a professionally produced Young Shakespeare staging of "As You Like It" to be performed at Richard Garriott's Curtain Theater from June 15-25, 2017.
Austin Shakespeare is a proud member of the Austin Creative Alliance.
---
Free Story Reading and Singing with Austin Shakespeare
by various
Austin Shakespeare
Saturday,
January 07, 2017
2:30-3:30 pm, Saturday, Jan. 7, 2017
Brentwood Social House, 1601 West Koenig Lane, 78757
http://www.brentwoodsocial.com/