Jan. 18 - Jan. 30, 2016
Mondays, Thursdays, Saturdays
This show is about schedules. We love them and we hate them. Making time, losing time. More of this type of time, less of that time. Come see how TILT Performance Group explores the intersection of ritual, routine, rut and the good life. We even look into the dream of time travel. We hope you will spend a block of your fun time with our company of TILT actors. With its short running time of 75 minutes and interesting movement sequences, the production offers an opportunity for the entire family to experience live theatre together. If you have seen TILT Performance Group before, you know what a great experience this will be. If you haven't, you are in for a theatre treat like none other! You won't want to miss it.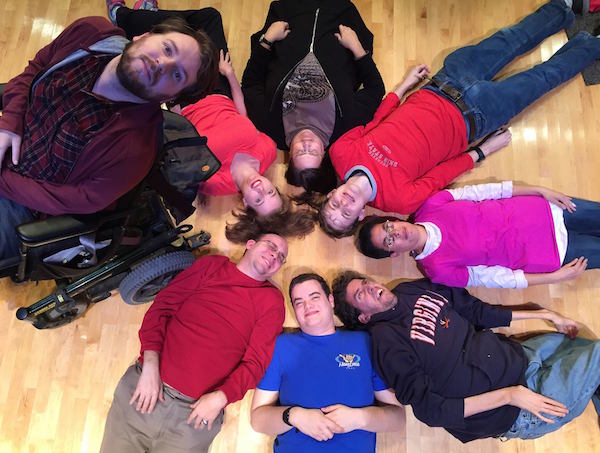 ---
Free Patterns
by TILT Performance Group
TILT Performance Group
Mondays, Thursdays, Saturdays,
January 18 - January 30, 2016
Remaining three performances will be presented at the auditorium of the Texas School for the Blind and Visually Handicapped.
When: Monday, January 18 at 7 pm
Saturday, January 23 at 2:15 pm
Thursday, January 28 at 8 pm
Saturday, January 30 at 12 noon