Nov. 17 - Nov. 22, 2015
Tuesday-Sunday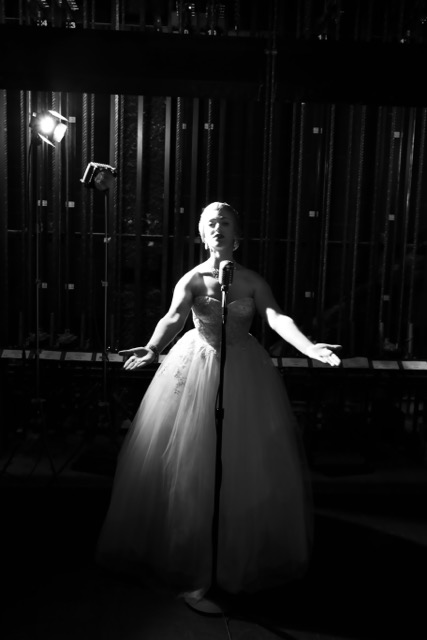 Texas State University's Department of Theatre and Dance is proudly presenting Evita, under the direction of J. Robert Moore, Nov. 17-22 in the Patti Strickel Harrison Theatre. The story follows Evita's early life, rise to power, charity work ad eventual death. Its success led to productions in London's West End in 1978, where it won the Laurence Olivier Award for Best Musical, and on Broadway a year later, where it was the first British musical to receive the Tony Award for Best Musical.
"In a world where most women couldn't even vote, Eva Duarte Peron, an illegitimate girl from the sticks, captured the hearts of a nation, and wielded extreme political power. She claimed what she wanted, and she didn't apologize for it – we should all be so brave," says J. Robert Moore, director for Evita and the first graduate student to direct a musical in the new Patti Strickel Harrison Theatre.
Lyrics by Tim Rice, Music by Andrew Lloyd Webber
Feature by Sara Cervantes in the University Star, November 16, 2015
---
Evita
by Andrew Lloyd Webber
Texas State University
Tuesday-Sunday,
November 17 - November 22, 2015
The opening night for Evita will be Tuesday, Nov. 17, and runs through Sunday, Nov. 22. All performances will be in the Patti Strickel Harrison Theatre. Individual tickets start at $15 for adults and $8 for students, and may be purchased by phone at 512-245-6500 or online at txstatepresents.com.