Nov. 10 - Nov. 13, 2016
Thursday-Sunday
A portrait of a young American couple's marriage sliding ineluctably into crisis begins to tear them apart in France. Zack and Abby have the perfect ex-pat life in Paris: a funky bohemian apartment in up-and-coming Belleville, a stable marriage and Zack's noble mission to fight pediatric AIDS. But when Abby unexpectedly finds Zack at home one afternoon, the foundation of their seemingly ideal life is shaken.Will they be consumed by their lies or will the truth set them free?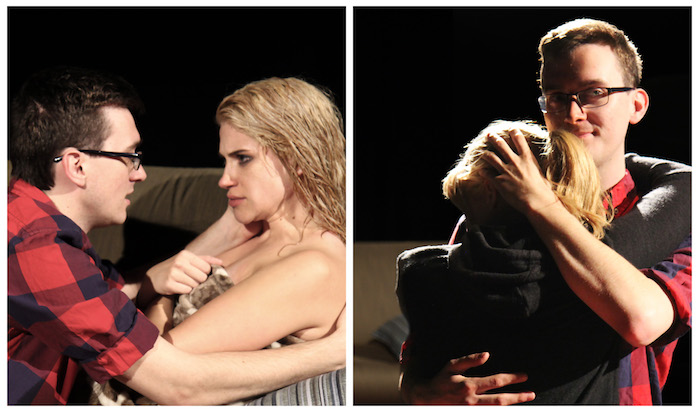 Directed by MFA candidate Liz Fisher and starring Jordan Marie Ford, Anthony Hinderman, Kailey Hyman, and Jack Williams Rodgers.
Written by Amy Herzog
Assistant Directed by Jared K. Sloan
Production Stage Manager: Blane Barton

**This play contains Partial Nudity, Violence, Sexual Content, Violence, Drugs, and Strong Language ***
---
Belleville
by Amy Herzog
Texas State University
Thursday-Sunday,
November 10 - November 13, 2016
November 10 - 13, 2016
Showtimes are :
Thurs. Nov 10 - 7:30 pm
Fri. Nov 11 - 7:30 pm
Sat. Nov 12 - 7:30 pm
Sun. Nov 13 - 2:00 pm
PSH Foundation Studio Theatre

Individual tickets start at $15 for adults and $8 for students, and may be purchased by phone at 512-245-6500 or online at txstatepresents.com.