Feb. 17 - Feb. 22, 2015

In A Streetcar Named Desire, Tennessee Williams' Pulitzer Prize-winning classic, Blanche DeBois and Stanley Kowalski, two of the most iconic characters in the history of American drama, opposites in every way imaginable, face off in an emotional and psychological battle of wills for their mutual survival. It is 1947 and Blanche, a daughter of the genteel, aristocratic south of the past, has lost everything and in desperation must turn to her sister and her sisters' new husband for refuge. But the low-rent apartment in the raucous, seedy side of New Orleans, the domicile of her sisters' sensuous, brutish husband, is anything but welcoming or safe. Both poetic and earthy, A Streetcar Named Desire is one of the great plays of the American theatre.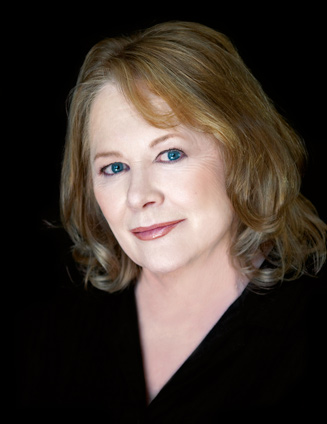 Shirley Knight's career spans over 5 decades in theater, film and television. She has been nominated for and won numerous awards for her work including two Academy Award nominations, one for her performance in "Sweet Bird of Youth" by Tennessee Williams starring opposite Paul Newman and also for "The Dark at the Top Of The Stairs".
She has received ten Emmy nominations and won three, has been nominated for three Golden Globe Awards and won two, received two Tony Award nominations, winning for Best Actress for her performance in Robert Patrick's "Kennedy's Children". She received two Drama Desk nominations, and won the Venice Film Festival Best Actress award and Cannes Film Festival Critics Prize for her legendary performance in Amiri Baraka's "The Dutchman" starring opposite Al Freedman Jr.
---
A Streetcar Named Desire
by Tennessee Williams
Texas State University
February 17 - February 22, 2015
February 17 - 22, 2015
Tuesday - Saturday at 7:30 p.m., Sunday, February 22 at 2 p.m.
Tickets: evenings at 7:30 p.m.: $15 adults, $8 students; Sunday matinee at 2 p.m.: $18 adults, $8 students. All performances will be in the new Patti Strickel Harrison Theatre. Individual tickets start at $15 for adults and $8 for students, and may be purchased by phone at 512-245-6500 or online at txstatepresents.com.
Parking: Special Event Parking for all fine arts events occurring in the Performing Arts Center is now only available in the Edward Gary Street Garage, 405 N. Edward Gary Street. The garage is located on the corner of University Drive and Edward Gary Street for a flat fee of $5 per event. Please Note: The garage attendant will only be accepting cash. Credit/debit card transactions will not be accepted for special event parking.
Special Events:
Opening Night: Tuesday, Feb. 17 at 7:30 p.m.
Fundraising Dinner & Show: Saturday, Feb. 21 at 5:30 p.m., includes a pre-show dinner in the lobby of the Performing Arts Center. Tickets are $150 with a limited number of seats available, and $100 from this event is considered a tax-deductible donation. Open to the public.
Talkback with Shirley Knight: Friday, Feb. 20 immediately following the 7:30 p.m. performance. Knight was nominated for a Best Supporting Oscar for Tennessee Williams's Sweet Bird of Youth playing opposite Paul Newman, and she has played the role of Blanche DuBois twice in A Streetcar Named Desire.