Dec. 01 - Dec. 30
Thursdays-Sundays
Something's afoul on the private golf course at Merlinville-Sur-Mer - namely the body of Hercule Poirot's newest client. Acclaimed playwright Steven Dietz brings the famed Belgian detective to life to solve one of Agatha Christie's most intricate whodunits. Of course, there are the host of usual - and - unusual suspects. A cast of six versatile actors embody a myriad of characters as they navigate the twists and turns of this lively and fun new adaptation. You won't want to miss a thrilling moment of this brand new comic mystery!
Review by Cliff Cunnningham, Sun News Austin, December 3, 2023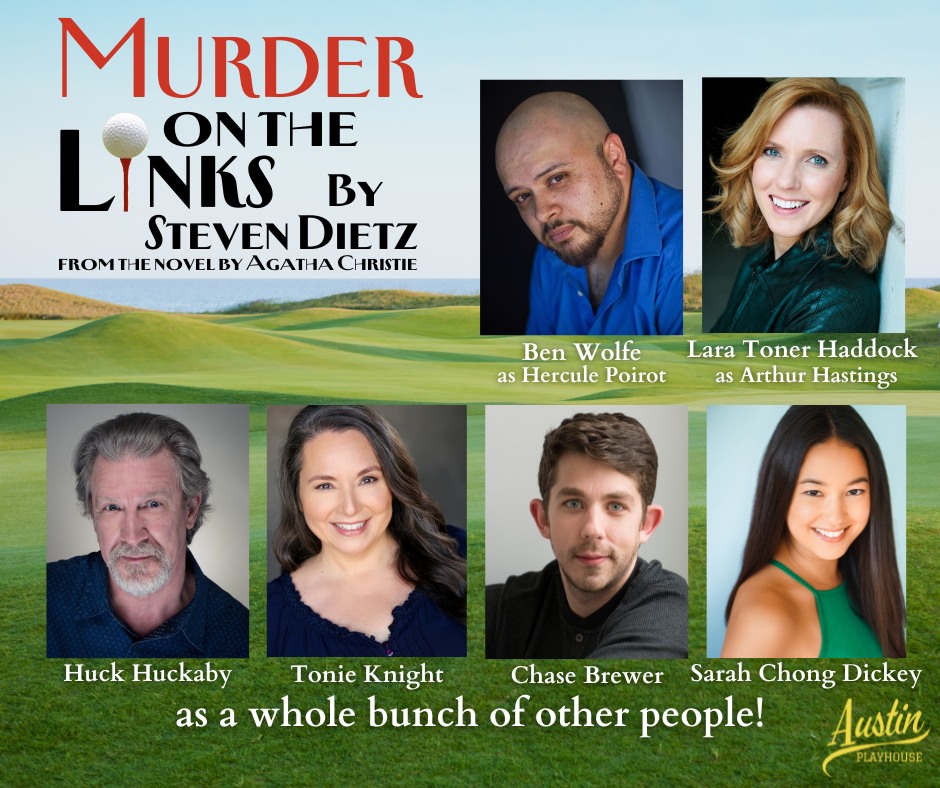 Regional Premiere of MURDER ON THE LINKS by Steven Dietz from the novel by Agatha Christie. Adapted from the novel by Agatha Christie, this comic mystery is written and directed by acclaimed playwright Steven Dietz and will feature Ben Wolfe, Lara Toner Haddock, Huck Huckaby, Tonie Knight, Chase Brewer, and Sarah Chong Dickey.
---
Murder on the Links
by Agatha Christie, adapted by Steven Dietz
Austin Playhouse
Thursdays-Sundays,
December 01 - December 30, 2023
December 1 - 30, 2023
Austin Playhouse West Campus
Thursday - Saturday at 8pm
Sunday, Dec 10 & 17 at 5 pm
Sunday, Dec 3 & 24 at 2 pm
Group discounts are available for parties of 10+. Group inquiries can be made at boxoffice@playhouse.com.
Tickets go on sale October 3!