Jun. 17 - Jun. 19, 2022
Friday-Sunday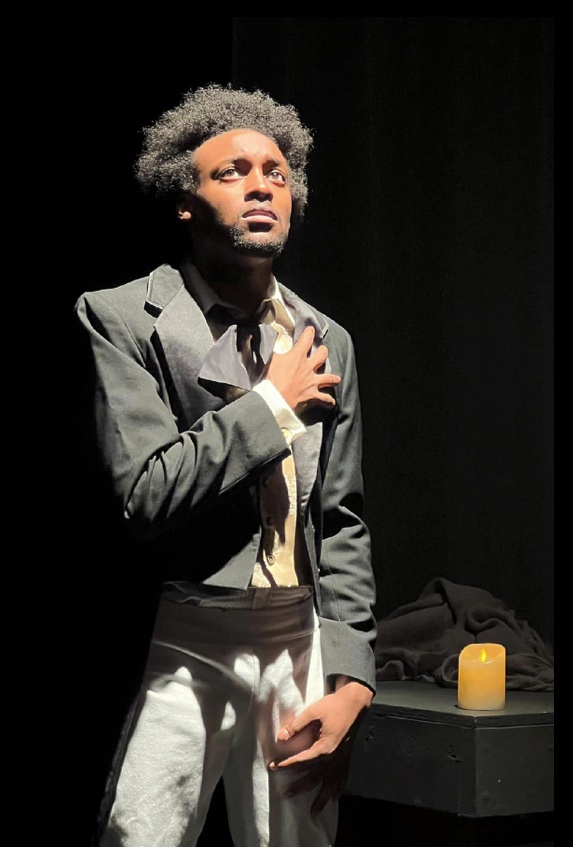 Jump-Start Performance Co. will mount a revival of Sterling Houston's Le Griffon. Based on Houston's novella of the same title, Le Griffon is set in early 1800s New Orleans and reinterprets the classic tale of Mary Shelly's Frankenstein. A "creature" is created by white doctor François Le Favorite using body parts from free and enslaved men of color.
Steve Bailey, who directed the premiere of Le Griffon at Jump-Start Theatre in 2000, returns to San Antonio to direct and reimagine this feature production of the festival.
Le Griffon Artists:
Mark Riojas – François Le Favorite
Aralyn Hilliard - Paulette
Isaiah Robinson – Le Griffon
Tiffany Caliste – Tante Honorée
Darcell Andre Bios – Ahmad / Hermit
Christina Casella - Elizabeth
Pamela Dean Kenny – Madame John / Mrs. Poole
Lisa Suarez – Claude / Gendarme / Hunter
Marisela Barrera – Capt. Beauchamp / Hunter
Sterling Houston – Playwright, Sound Design
Steve Bailey – Director, Lighting Design
Holly Nañes – Stage Manager / Assistant Director
Michael Verdi – Video Design
Sandy Dunn – Transition Movement Design (after S.T. Shimi)
Kim Corbin - Costume Design
Marcus Cerda & John McBurney – Makeup and Hair Design
Sheila Sisler-Currie – Set, Props /Costume Construction / Projections Operator
Annele Spector - Sound Board Operator
Scott Richter - Light Board Operator
Jump-Start Performance Co. is dedicated to the discovery and support of new ideas in arts and arts education. By encouraging visionary thought and non-traditional approaches. Jump-Start is committed to the creation of art that is a lasting voice of diverse cultures and communities.
---
Le Griffon
by Sterling Houston
Jump-Start Performance Company
Friday-Sunday,
June 17 - June 19, 2022
Performances are at the Little Carver Theatre located at the Carver Community Cultural Center on June 17-19, 2022.