May. 14 - May. 22, 2022
Saturdays-Sundays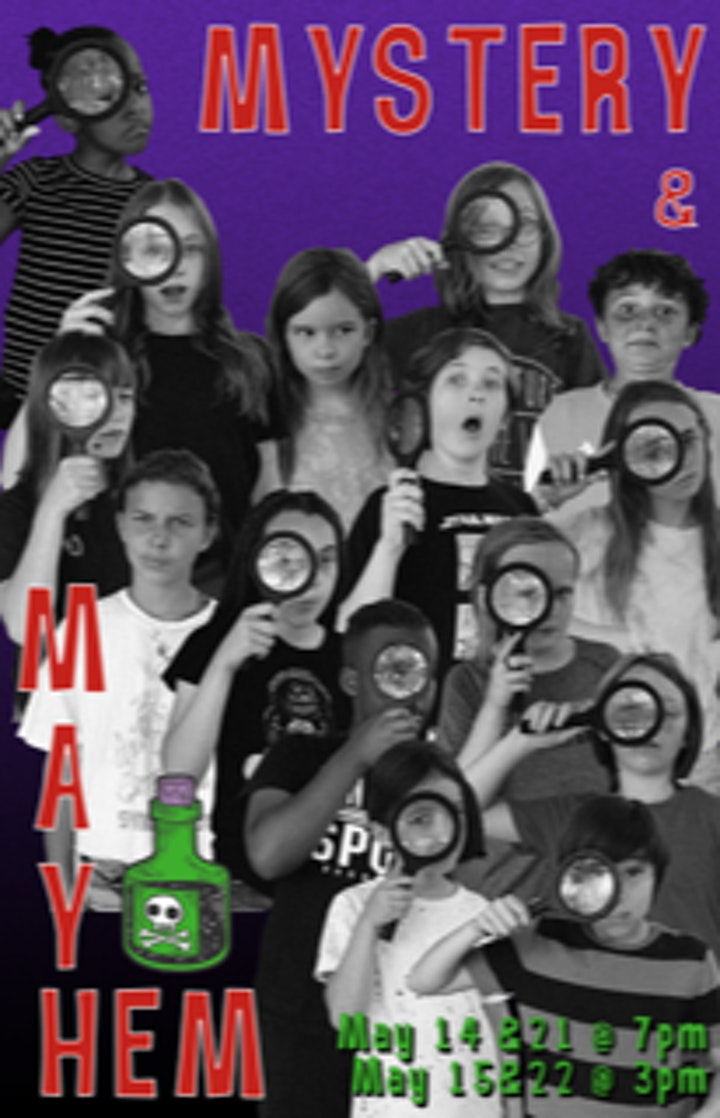 "Mystery and Mayhem" is an original and wacky who-done-it play presented by Youth En Route at the lovely Rain Lily Farm. It's a combination of Pink Panther, Monty Python, Agatha Christie, and Annie all rolled into one beautifully ridiculous murder mystery performed by children from age seven to twelve. It is a one-of-a-kind experience for the whole family. It is a play that will keep you guessing and laughing from beginning to end. Bring a blanket/chairs and join us on the farm!
We will be serving iced tea courtesy of The Steeping Room, lemonade, spiked lemonade courtesy of Dripping Springs Vodka, beer, and wine. We will also have cupcakes courtesy of Sugar Mamas and other homemade treats. All will be available for purchase at the shows!
All WAYS are ALWAYS welcome!
See you on the farm!
*no pets allowed except service animals.
---
Mystery and Mayhem
by ensemble
En Route Productions
Saturdays-Sundays,
May 14 - May 22, 2022
May 14-15, 21-22, 2022
Saturdays at 7 p.m., Sundays at 3 p.m.
Rain Lily Farm
914 Shady Lane
Austin, TX 78702
View Map