The Spoon River Project, Part II - Patch, Performing at the City's Heart
by City Theatre Company
Jul. 01 - Aug. 31, 2021

The Spoon River Project II: Patch, Performing at the City's Heart
Once again, City Theatre Austin celebrates "Arts in Motion" with the premiere online production event adapted from the masterwork American poetry of Edgar Lee Masters. Speaking from the past of a small town, thirty Austin actors perform the most revered of Masters' collection, poignantly capturing the politics, passion, love, betrayals, secrets, failures, and hopes of its citizens, and expressing true stories about death and life to reveal a moving portrait of what - and who – create a place called home. Springing off the Project's spirit of community, Part II of this original film event moves to the streets of downtown Austin, capturing the landscape, energy, motion, color, and faces of the city. Titled PATCH, Performing at the City's Heart covers a unique performance square, a piece of the old churches, back alleys, street corners, broken sidewalks, imaginative murals, empty storefronts, and forgotten creek walks, capturing a moment in time and providing some strength into what Austin is all about. A few of the faces and places. Check out this show and others on City Theatre's YouTube page.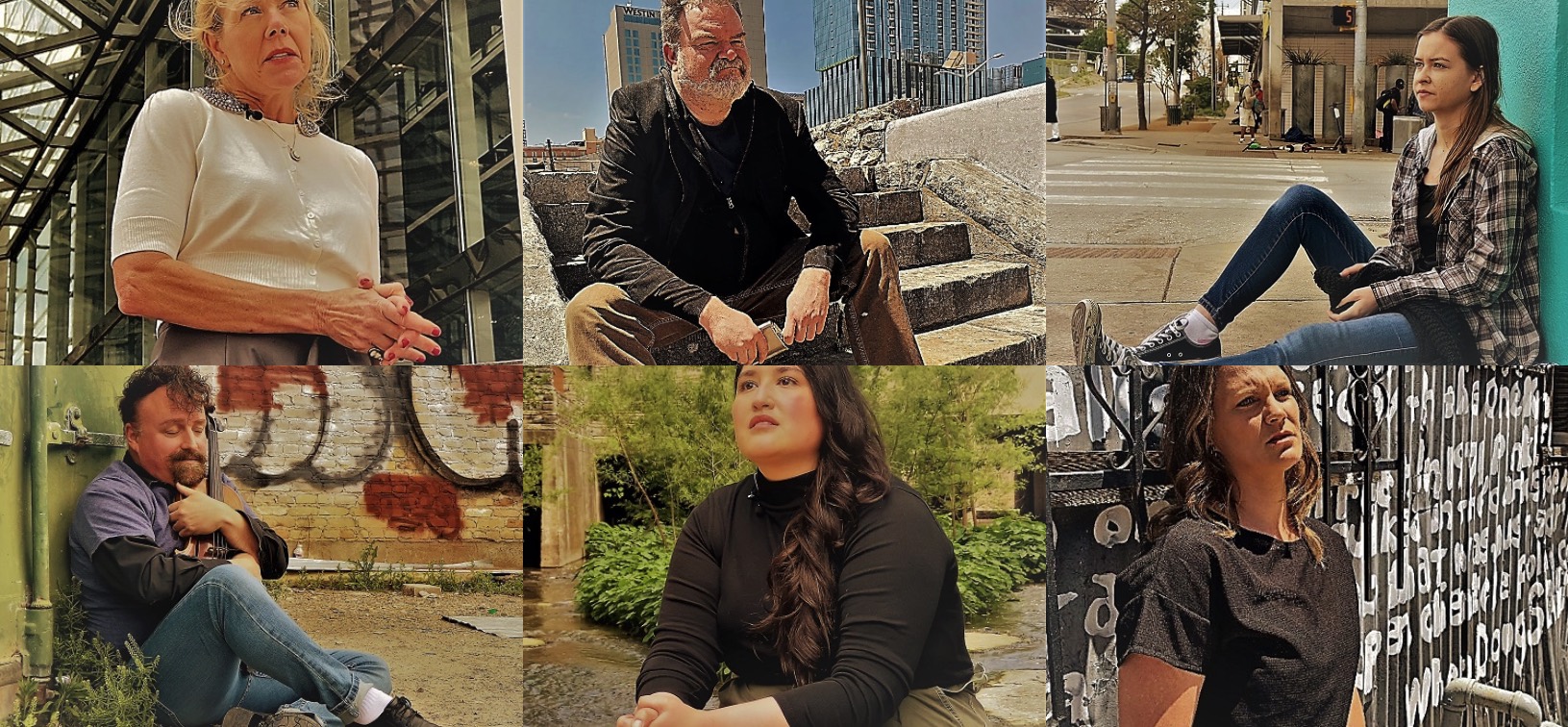 ---
The Spoon River Project, Part II - Patch, Performing at the City's Heart
by Edgar Lee Masters
City Theatre Company
July 01 - August 31, 2021
Streaming
via internet
Everywhere, TX, 78700
Opened July 1, 2021.
Free to watch; donations gratefully accepted.
Click HERE to watch on YouTube (42 min.)