Mar. 27 - Apr. 03, 2021
Saturday-Sunday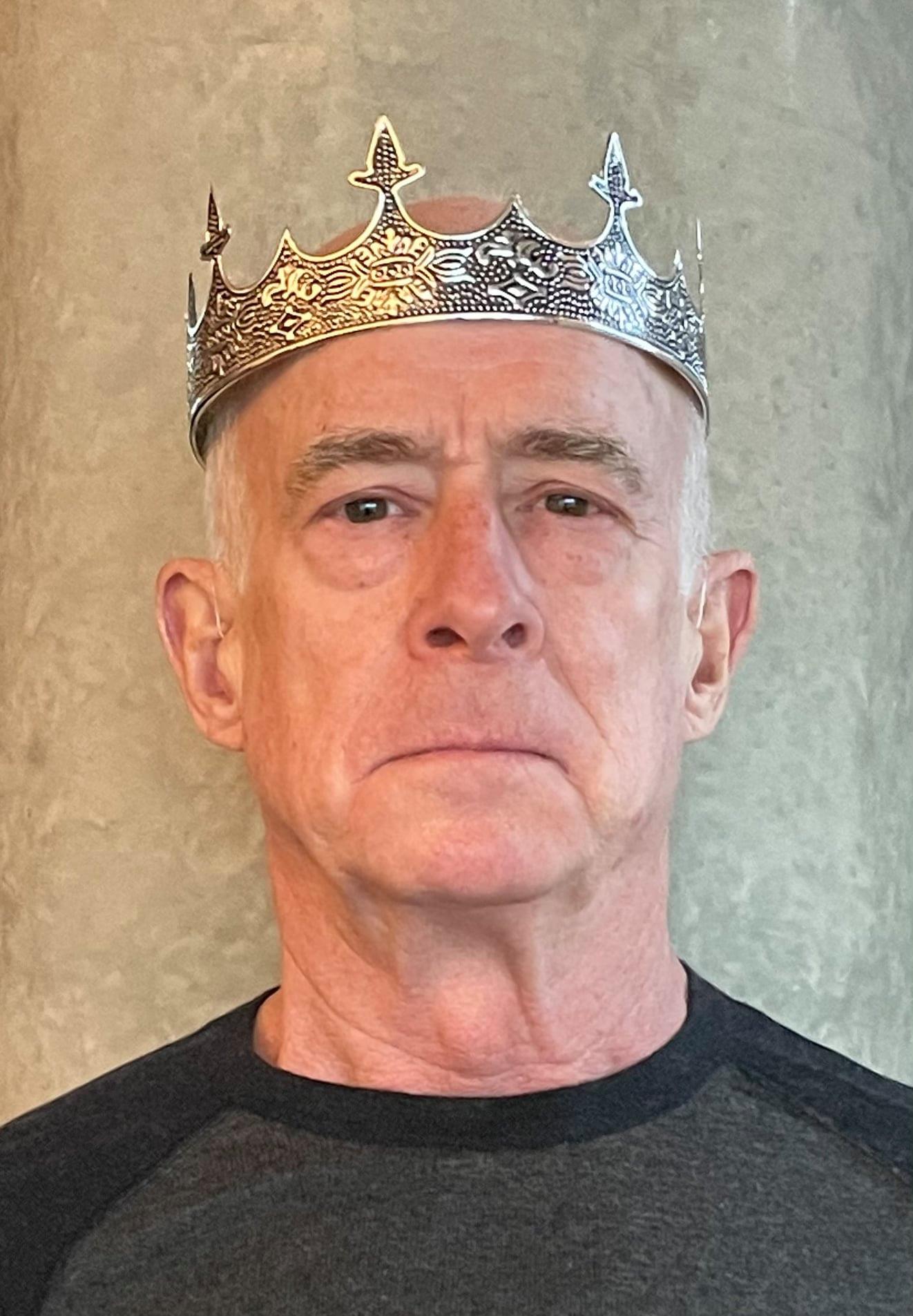 Newly crowned Henry IV struggles to keep his throne against a huge rebellion. His son, Prince Hal, begins the play as a wild boy, but transforms over the course of the story into a magnificent, heroic leader. Hal's rowdy companions are headed by the legendary liar, cheat, braggard and lecher - Falstaff. Hal is contrasted by his key opponent, the valiant Hotspur, whom even his father King Henry admires.
AN ONLINE VIRTUAL THEATRICAL READING
PART 1-DIRECTED BY Ann Ciccolella
PART 2-DIRECTED BY PAUL PARENTE
Twelve actors will perform in both shows. Every actor in the ensemble has performed in Austin Shakespeare shows at the Long Center Rollins Studio Theatre, as well as Free Shakespeare at the Zilker Hillside Theatre.
"These two Henry IV plays, are as compelling as Macbeth or Hamlet. Shakespeare was at his peak in establishing contrasting characters and powerful action from the tapestry of history. We are thrilled to bring this amazing ensemble together at this moment." -Ann Ciccolella
| | | |
| --- | --- | --- |
| Ev Lunning | | Falstaff, Northumberland |
| Tom Green | | King Henry |
| Justin Scalise | | Hal |
| Max Green | | Prince John, Owen Glendower, Poins |
| Corinna Browning | | Lady Percy, Gadshill |
| Michelle Jackson | | Lady Mortimer, Mistress Quickly |
| Chuck Winkler | | Westmoreland, Servant |
| Matthew Wagner | | Peto, Vernon, Mortimer |
| Matthew Jordan | | Hotspur, traveller |
| Michael Miller | | Worcester, Blunt |
| Sam Grimes | | Douglas, Bardolph, sheriff |
| Bennie Braswell | | Chamberlain, messenger |
ABOUT ANN CICCOLELLA: Artistic Director of Austin Shakespeare since 2007, Ann Ciccolella has led the company to continue to stage FREE Shakespeare in Zilker Park featuring a rock musical of The Dream, a Pachuco style Romeo y Julieta, a Bollywood Twelfth Night, and a South American The Winter's Tale. She directs at the Long Center's intimate Rollins Studio Theatre, where she has produced plays by Shakespeare, along with Tennessee Williams, Oscar Wilde, Tom Stoppard, Noel Coward, Jane Austen, Harold Pinter, George Bernard Shaw, and Edmond Rostand. A graduate of NYU's program in Dramatic Literature, and History of Theater, Ann has taught at the Department of Theater and Dance, UT Austin and St Edwards University.
ABOUT PAUL PARENTE: Paul Parente is a founding member of Commonwealth Classic Theatre Company. Most recently Paul performed a one-man version of Henry V in CCTC's for the Philadelphia Fringe Festival, directed by Ann Ciccolella. He has performed in several of Free Theatre in the Parks: Arms and the Man, The Taming of the Shrew, A Midsummer Night's Dream, Our Town, Romeo and Juliet, The Tempest and Tartuffe. Other acting credits include B. Luther Hatchee at the ZACH in Austin (B. Iden Payne nominee for Best Actor in a Drama), tours with the National Shakespeare Company, an original opera (The Life and Times of Malcolm X) at the New York City Opera Company, and off-Broadway in H. Finn Esquire and Off the Meter. As a playwright, his play Rage of Achilles in CCTC Cool Classics series in 2015. His play Two and Twenty, originally directed by Ann Ciccolella Off-Off Broadway, is available through Samuel French publishers.
ABOUT AUSTIN SHAKESPEARE: "The Bard is only the beginning." Audiences travel many roads with this professional company for surprising and entertaining theater productions featuring heightened language at The Long Center's Rollins Studio Theatre in the fall and spring, as well as Free Summer Shakespeare in Zilker Park and Young Shakespeare at the Curtain Theater replica. Austin Shakespeare has produced 24 events over the past year online. Founded in 1984 and the only professional classical theater company in Central Texas, Austin Shakespeare stages performances that are fresh, bold, imaginative, thought-provoking and eminently accessible — connecting the truths of the past with the challenges and possibilities of today.
---
Henry IV, parts 1 and 2
by William Shakespeare
Austin Shakespeare
Saturday-Sunday,
March 27 - April 03, 2021
Streaming
via internet
Everywhere, TX, 78700
Live Performances:
Part 1 Saturday, March 27, 2021 at 7:00 pm CT

Part 2 Sunday, March 28 at 5:00 pm CT
Recorded Performances:
Part 1 Friday, April 2 at 7:00 pm CT

Part 2 Saturday, April 3 at 7:00 pm CT

LOCATION
Viewing link to be provided via email shortly prior to the event.
One show $15 two shows $25