Mar. 13 - Mar. 27

TILT Performance Group is kicking off our 2021 season in a big way by launching our TILTed Treasures Series! Game Night with TILT is our B. Iden Payne award winning production produced last year before TILT moved online for the safety of our company members and audiences. This performance was filmed in February 2020 before restrictions were put in place. We were so happy audiences joined us in this innovative interactive performance then, and we are delighted to share this special screening with you now!
Screening of Game Night with TILT: A TILT Treasure
Premieres Saturday, March 13th at 7PM - 8:30PM CST at tiltperformance.org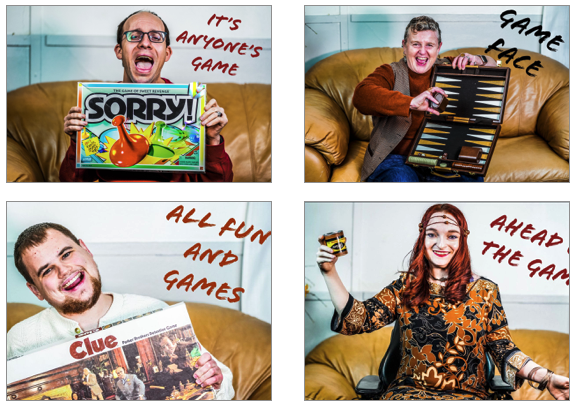 Online Production Team:
Executive Director: Amy Tarver
Producing Artistic Director: Adam Roberts
Production Engineer: Dave Hawks
Graphic Designer: Scott Ferguson
This screening with be available to stream from March 13th - March 27th, 2021 and will run 90 minutes.
Exclusive virtual game night afterparty on March 13.
_____________________________________________________________________________
Original Production Details:
Game Night with TILT
Presented at Imagine Art
February 2020
Original Production Team:
Executive Director: Gail Dalrymple
Artistic Director: Adam Roberts
Artistic Associate: Lettie Common
Company Manager: Nano Boye Nagle
Marketing Director/Photographer/Videographer: Dave Hawks
Poster/Playbill/Website Designer: Scott Ferguson
The Cast:
The Orange Piece: Blake Common
The Green Piece: Vineet Desha
The Pink Piece: Dayanara Garcia
The Blue Piece: Gabriella Hall
The White Piece: Sam McDonald
The Yellow Piece: Nano Boye Nagle
The Purple Piece: Heather Ross
The Red Piece: Jarrett Suhr
Special Thanks:
Debbie Kizer and Imagine Art, St. Lke United Methodist Church, Rev Bonnie How - Pastor, Mission Capital, Jim & Sue Weaver, Dennis Borel, Laura Richardson and Deborah Taylor.
TILT's 2020 Season Sponsors Capital Metro and the City of Austin Cultural Arts & Economic Development
---
Game Night with TILT
by TILT ensemble
TILT Performance Group
March 13 - March 27, 2021
Streaming
via internet
Everywhere, TX, 78700
Mar 13, 7:00 PM CST – Mar 27, 1:00 PM CDT
https://www.tiltperformance.org/the-lobby
Requested donation: $25; free access available
----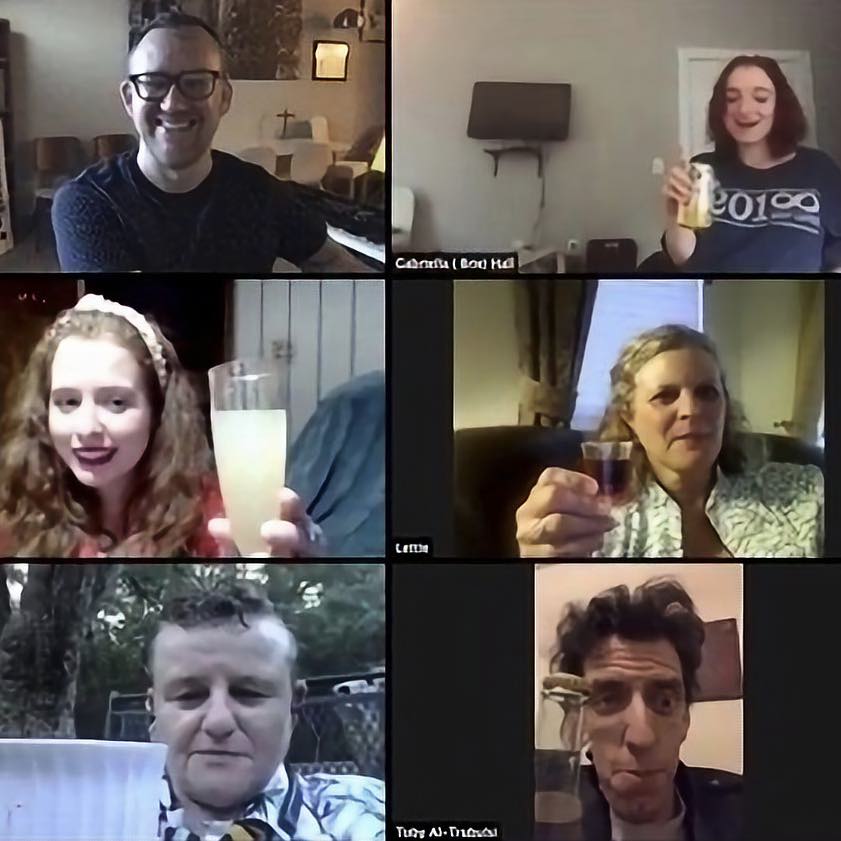 Sat, Mar 13 | tiltperformance.org
Exclusive Virtual Game Night with TILT After Party!
Join the TILT Family for our exclusive virtual after party following the screening of our award winning production, Game Night with TILT on February 27th.
Time & Location
Mar 13, 8:45 PM – 9:45 PM CSTtiltperformance.org
About the Event
This virtual party is hosted for TILT Company members and TILT Sustaining Members and you do not want to miss this! To celebrate the spirit of the Game Night, this after party will be full of fun games and laughter for all to participate in! TILT after parties are a great way to connect with your TILT Family and others that support TILT's mission to shatter disability stereotypes through inclusive theatre.
Become a Sustaining Member today to gain access to these exclusive fun after parties for as little as $10 per month!
Email info@tiltperformance.org if you have any questions.