A Midsummer Night's Dream
by Reagan Stage
Oct. 22 - Oct. 24, 2020
Thursday-Saturday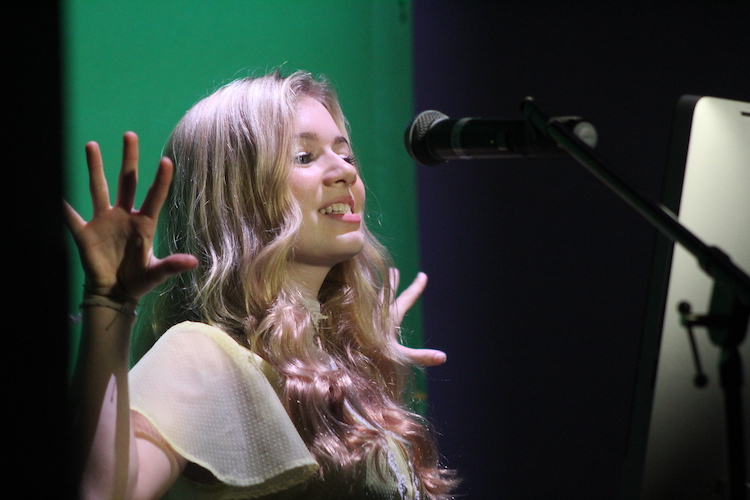 Four young lovers run away to the Athenian forest only to have Puck, the fairy, make both boys fall in love with the same girl. While the lovers pursue each other, Puck and his master, Oberon, play tricks on the fairy queen at the expense of a troupe of actors who are preparing for the Duke's wedding. After all the mischief caused by Puck, he reverses his magic, and everyone lives happily ever after.
The award-winning Ronald Reagan High School Theatre Department, or Reagan Stage, routinely produces four to six shows per school year. Due to regulations put forth by the district and state, Reagan Stage has adapted and plans to perform its fall season virtually until further notice.
Like many professional, collegiate, and community theaters, Reagan Stage—the theatre department at Ronald Reagan High School—has adapted to the health and safety regulations put forth by the district and state.
Director Paul Fillingim and technical director James Kaiser have opted to stream the first fall show through their ticket vendor: BookTix. The directors and students are working tirelessly to film and edit a high-quality production using professional sound, lighting, and green screens.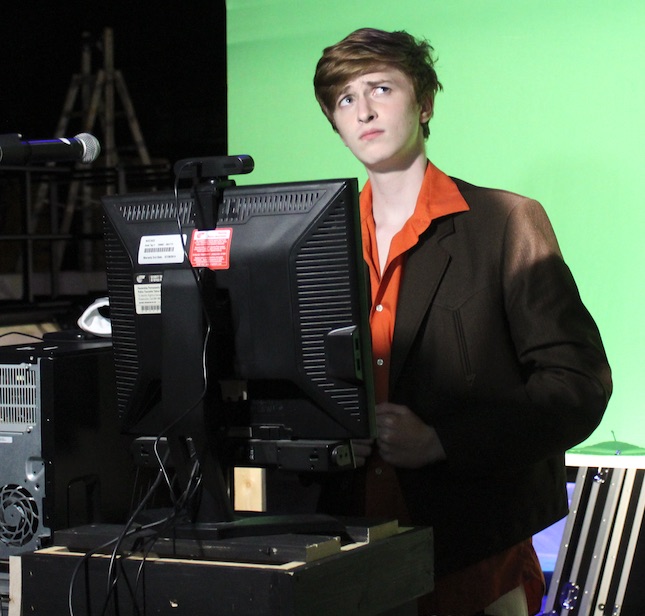 "If anything, we have proven the old adage, 'the show must go on'" Kaiser said. "It may be a different form than what we are used to, but all we can do is adapt and move forward."
Set in the '70s, this rendition of Shakespeare's "A Midsummer Night's Dream" features bright, colorful costumes, backgrounds, and talented young actors. The directors are putting together a Brady Bunch-Esque show filled with royals, fairies, mechanicals, and groovy songs that are sure to entertain the whole family.
"Our goals for this production are three-fold," Fillingim said. "One, to expand our students' understanding of Shakespeare and his text. Two, to give students a new experience that will broaden their skillset and provide many of their first experience working in film. And three, to show our audiences that even though our circumstances have changed the quality of the Reagan Stage will remain the same."
Cast:
Theseus: Jacob Laycock
Hippolyta: Emma Sanchez
Helena: Aundrea Suhl
Hermia: Cassidy Westlund
Lysander: Brett Chelf
Demetrius: Noah Ricciardelli
Egeus: Alex Parra
Philostrate(s): Josiah Galindo/Emma Beck
Puck: River Phillips
Titania: Olivia White
Oberon: Jack Jurgemeyer
Peasblossom: Kaci Simonsen
Cobweb: Gabriella Rice
Moth: Isabella Rodriguez
Mustardseed: Anju Soman
The Fairy: Lina Antunes
Bottom: Josh Martinez
Quince: Kristina Silva
Flute: Ryan Swetonic
Snout: Peyton Richard
Snug: Dylan Richmond
Starveling: Ryan Healy
MECHANICALS ENSEMBLE:
Traniece Burnett, Lucy Gamblin
FAIRY ENSEMBLE:
Lauren Perkins, Shivani Venkateswaran,
Annabelle Bamberger, Ashley Swetonic
---
A Midsummer Night's Dream
by William Shakespeare
Reagan Stage
Thursday-Saturday,
October 22 - October 24, 2020
Streaming
via internet
Everywhere, TX, 78700
Thursday and Friday at 7 p.m.; Saturday at 2 p.m. and 7 p.m.
Theatre students at Ronald Reagan High School are working to prepare a virtual production of Shakespeare's "A Midsummer Night's Dream" that will be available for streaming on Oct. 22-24, 2020.
Reagan Stage's production of Shakespeare's "A Midsummer Night's Dream," will be presented virtually on Oct. 22- 23 at 7:00 p.m. and Oct. 24 at 2:00 p.m. and 7:00 p.m. Streaming passes for individuals and households are available through reaganstage.org or rrhssa.booktix.com.
Streaming via Booktix with streaming passes available on reaganstage.org
Four Performances: Thursday, Oct. 22- Saturday, Oct. 24
Thursday, Oct. 22 at 7:00 p.m.
Friday, Oct. 23 at 7:00 p.m.
Saturday, Oct. 24 at 2:00 p.m. and 7:00 p.m.
Cost: $20 household, $10 individual