Aug. 07 - Aug. 29, 2020
Fridays-Saturdays
In the garage of her suburban duplex, twelve-year-old Josephine makes apocalypse preparedness videos and posts them to YouTube. Vic takes Jujitsu. Maureen encrypts her text messages and hordes matches (because lighters fail). Sarah stuffs her knapsack with extra socks, granola, water filtration tablets and Tolkien novels, because "you don't know where you're going to be… when it happens… you might not be at home."

Convinced the world at large can't be trusted to prioritize the well-being of adolescent girls in the event of a cataclysmic event (or just in general), this determined troupe of 8th grade 'doomers' are committed to preparing for survival in the post -collapse society they anticipate inheriting.

Contains adult language.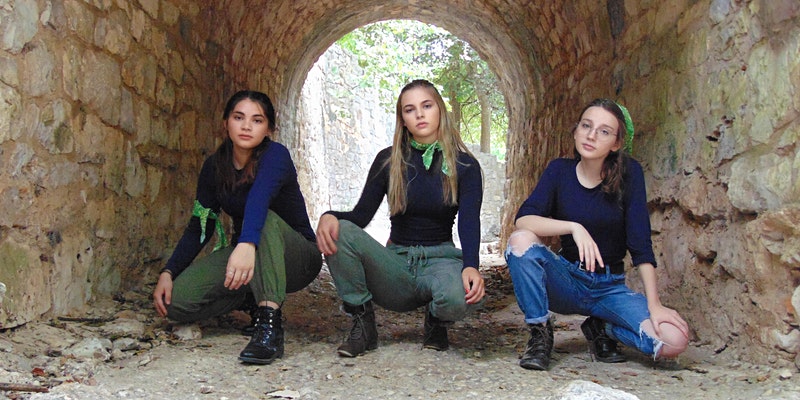 ---
WROL (Without Rule of Law)
by Michaela Jeffrey
Queen Bees Productions
Fridays-Saturdays,
August 07 - August 29, 2020
August 7,8,14,15,21,22,28,& 29, 2020 at 9 p.m. at Sylver Spoon's Black Box Theatre
Seating is limited. Dinner and beverage service is available before and during the show. Group seating is limited to 10 guests.
Tickets $15, available HERE via Eventbrite.