Jul. 31 - Sep. 08, 2019
Wednesdays-Sundays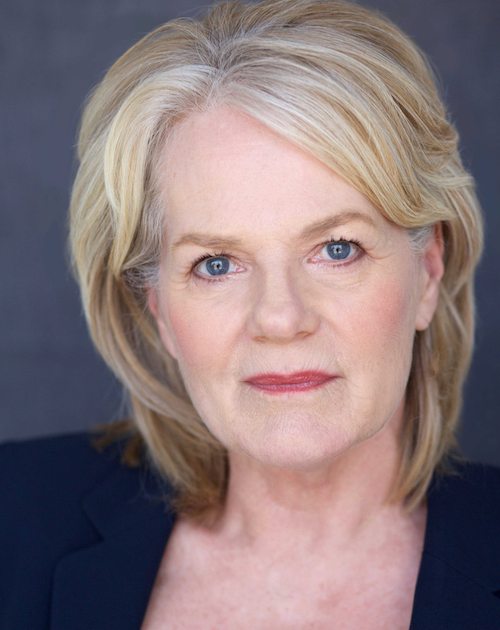 ZACH Theatre announces the vibrant Libby Villari will bring Ann Richards to life this summer in Holland Taylor's Broadway hit, ANN. Original Broadway Director, Benjamin Endsley Klein will return with most of the Lincoln Center Broadway creative team to resurrect this larger-than-life character in Austin with Libby now stepping into the role. ANN will play The Topfer at ZACH, July 31 through September 8, 2019.
Playwright and Emmy Award-winning actress Holland Taylor talks about casting Libby, "It's kind of an Ann Richards miracle we have Libby taking up the torch as Ann! There have been many many talks from NY to LA, who will do ANN anew? and all the while, in our own backyard, this wonderful Texas actress (who I remember from "Friday Night Lights") was passionately playing ANN in small theatres all over the country—and in a stunt right out of Ann Richards' play book, she did it to fundraise for BETO, and handed over a $20,000 check to his campaign! This made me laugh out loud. What a dame! She has the chops, she has the grit, she has the heart, and now…she has the role. We of the original team are all elated."
Tough as nails. Funny as hell. ANN is an intimate, no-holds-barred portrait of Ann Richards, the legendary late Governor of Texas. This inspiring and hilarious play brings us face to face with a complex, colorful, and captivating character bigger than the state from which she hailed. Written and originally performed by Emmy Award-winner Holland Taylor, ANN takes a revealing look at the impassioned woman who enriched the lives of her followers, friends, and family.
Directed by BENJAMIN ENSDLEY KLEIN, the production team also includes MICHAEL FAGIN as Scenic Designer, ZACHARY BOROVAY as Projection Designer, RODD SIMONSEN as Projectionist, BARRY DOSS as Costume Designer, SERRET JENSEN as Hair and Makeup Designer, SARAH MAINES as Lighting Designer, KEN HUNCOVSKY as Sound Designer, SCOTT GROH as Properties Designer, and ROBERT TOLARO as Stage Manager.
Video: Holland Taylor Discusses Writing ANN (via Kirk Tuck), 1:41
Silicon Labs and AT&T are Presenting Sponsors of ANN with Leading Sponsors Chevron and Sol Marketing, Tito's Vodka as Supporting Sponsor, Brian McCall as Executive Producer Plus, The Honorable James R. Pitts and Adam Schramek and Charlie Kelly as Executive Producers and KMFA as Supporting Sponsor.
CAST
Libby Villari – Ann Richards
PRODUCTION TEAM
Benjamin Endsley Klein – Director
Michael Fagin – Scenic Designer
Zachary Borovay – Projection Designer
Rodd Simonsen – Projections
Barry Doss – Costume Designer
Melina Perez – Costume Design Assistant
Serret Jensen – Hair and Makeup Designer
Sarah Maines – Lighting Designer
Ken Huncovsky – Sound Designer
Scott Groh – Properties Designer
Robert Tolaro – Stage Manager
LIBBY VILLARI (Ann) Veteran Texas film and television actress Libby Villari, best known for her recurring role as Mayor Rodell in NBC's "Friday Night Lights", and her turn as the Grandmother in "Boyhood", for which she and the rest of the cast won the SAG Award, says the real genesis of her film career came with the notion Texas Governor (1991-1995) Ann Richards had to persuade California film and television producers to come shoot their projects in Texas, ya'll! Texas became "the third coast" for filmmakers and Villari's screen career took off. She did 13 screen projects during Ann's 4 year tenure, and she hasn't stopped since. Villari's got a knack for being hired by legendary directors like Robert Altman, Clint Eastwood, Alan Parker, Lasse Halstrom, Robert Rodriguez, Richard Linklater, Peter Berg and David Nutter. In 2002, after a 30 minute improv session with Ethan Hawke, Rick Linklater cast Libby as Patricia Arquette's mother Katherine in his epic film "Boyhood", which shot over a period of 12 years and won Best Picture at The Golden Globes and the Independent Spirit Awards. In 2005, Peter Berg tapped Villari to play Mayor Lucy Rodell on "Friday Night Lights" because she reminded him of Ann Richards, and he fashioned her character accordingly - a hell on wheels politician. Villari has guest-starred on numerous television series, including Grey's Anatomy in 2015. (See her full resume on imdb.com) Libby's made over 40 films in her 30 years in the business, starred in numerous plays, toured with companies like the Southern Theatre Festival, and performed with the legendary Hip Pocket Theatre at the Edinburgh Theater Festival. Her latest film "Yellow Rose", shot in Austin and starring Broadway star Eva Noblezada, is winning Grand Jury prizes at film festivals around the country. Look for it to be released soon. Libby is now focused on performing Holland Taylor's ANN around the country, with Taylor's blessing and support. Villari hails from Los Angeles. (She's not from Texas, but she got here as soon as she could!) She graduated magna cum laude from University of North Texas with a B.A. in Theater, and did graduate studies at TCU. She splits her time between L.A. and Eagle Mountain Lake in Texas where she shares home and hearth with her husband of thirty years and her critters.
BENJAMIN ENDSLEY KLEIN (Director) lives in New York City and is currently the Resident Director of The Ferryman by Jez Butterworth which recently won the 2019 Tony Award for Best Play. Mr. Klein was also the Associate/ Resident Director of The Curious Incident of the Dog in the Night-Time (Tony Award Best Play 2015) on Broadway and 1st National US Tour. Selected credits as Director include Broadway's Ann, the world premiere musical Hello Out There at The Adirondack Theatre Festival, the East Coast Premiere of Sick by Zayd Dohrn at New Jersey Repertory, Hairspray at Charlottetown Festival (Prince Edward Island, Canada), Notes to MariAnne at the Eugene O'Neill Musical Theatre Conference, and Dr. Seuss' How the Grinch Stole Christmas at The Old Globe in San Diego. As Associate or Resident Director credits include Carousel, War Horse at Lincoln Center Theatre (Tony Award Best Play 2011), Love Never Dies in the West End, Hairspray in the West End (Olivier Award for Best Musical 2008), the UK tour of Hairspray, Lincoln Center Theater's The Coast of Utopia (Tony Award Best Play 2007), and Broadway, 1st National US Tour, and Regional productions of Dirty Rotten Scoundrels. Awards include the Emerging Artist Award from the University of Michigan Department of Music, Theatre, and Dance, the Mike Ockrent Fellowship by SDCF, and the Paul Green Foundation Award by the National Theatre Conference.
HOLLAND TAYLOR (Playwright) The New Yorker has called Holland Taylor "the first vaudeville Gentile we ever saw." Her New York stage performances include Bess in Breakfast with Les and Bess, the original productions of Butley, opposite Alan Bates, A.R. Gurney's The Cocktail Hour, and most recently--David Lindsay Abaire's dark comedy Ripcord at The Manhattan Theatre Club, and Broadway's stellar The Front Page, with Nathan Lane. She still holds her head high after long ago taking over for Eve Arden during previews, and a week later, opening the historic flop, Moose Murders.
Holland most notably took Broadway by storm at Lincoln Center's Beaumont Theatre as both writer and star of ANN, a play about the late Texas Governor Ann Richards. ANNgarnered rave reviews, bringing Holland a TONY Award nomination for Best Actress, Drama Desk and Drama League nominations, and the Outer Circle Critics award for Best Solo Performance. There is a filmed version of the 2016 Zach Theatre production of ANN in Austin, when Holland triumphantly brought the show home to Texas as she said she would. That live performance movie of ANN now streams on BroadwayHD.com.
Over the years in Los Angeles, she has performed on stage in Kindertransport, and played opposite Christopher Lloyd in Yasmina Reza's two hander The Unexpected Man at the Geffen Theatre. Narrating for the Los Angeles Philharmonic in Stravinsky's Persephone for Essa-Pekka Salonen, and for John Adams in Phillip Glass' Ahknaten, Holland also delivered the spoken word in the Harry Potter Suite for Maestro John Williams with the Chicago Symphony Orchestra.
She has worked extensively in film and television, appearing in Romancing the Stone, Jewel of the Nile, To DiesFor, Next Stop Wonderland, One Fine Day, George of the Jungle, The Truman Show, Happy Accidents, Spy Kids (2 & 3), Keeping the Faith, Legally Blonde, and Baby Mama, with Tina Fey and Amy Poehler. On television, Holland has been nominated for the Emmy seven times, winning Best Supporting Actress in a Drama for the sexy, smart Judge Roberta Kittleson on The Practice. Among her numerous series starring roles: The Powers that Be, Norman Lear's short-lived, highly acclaimed political satire; Bosom Buddies, with Tom Hanks; and, of course, the juggernaut, Two and a Half Men, with Charlie Sheen, Jon Cryer, and no. 3 son, Ashton Kushner. Her current project is Mr. Mercedes, a limited TV series for Audience Network, starring the great Irish actor Brenden Gleeson. It is written by Executive Producer David Kelley, run by director Jack Bender, and based on a trilogy of novels by Stephen King.
While working in this project, Holland also filmed three movies~ Gloria Bell, starring Julianne Moore, The Stand In, with Drew Barrymore, and Lucite Desk, the Jay Roach picture about Roger Ailes, starring Charleze Theron, Nicole Kidman, Margot Robbie, and John Lithgow.
She also especially enjoyed just playing 'Stormy," in the sequel of NETFLIX's To All the Boys I've Loved Before, a wildly popular young romantic film for young adults based on the charming Jenny Han novels.
---
Ann
by Holland Taylor
Zach Theatre
Wednesdays-Sundays,
July 31 - September 08, 2019
Performances begin Wednesday, July 31, 2019
Press Night, Saturday, August 3
Champagne Opening, Thursday, August 8
Limited run through Sunday, September 8
Special Events in Celebration of ANN:
Wednesday Post-Show Discussion – Wednesday, August 7, 2019
ASL Interpreted, Open Captioned, and Audio Described – Wednesday, September 4, 2019
Tickets start at $25 and are available online at zachtheatre.org, by phone at 512-476-0541, or in person at the ZACH Theatre Box Office, in the Topfer Theatre, 202 South Lamar Boulevard (corner of Riverside Drive and South Lamar) Monday through Saturday, 12–5p.m. ZACH Theatre is wheelchair accessible. Student Rush Tickets are $20 one hour before show time (with valid ID). A limited amount of Pay–What–You–Will tickets are available the day–of for Mainstage preview performances only. Groups of 8 or more may request reservations by calling 512-476-0594 x.245 or by emailing groupsales@zachtheatre.org.