Feb. 22 - Mar. 17, 2019
Fridays-Sundays
Rodgers and Hammerstein's classic 1943 musical is about life in life in the Oklahoma territory shortly after the turn of the 20th century. The glorious score includes "People Will Say," "Oh What a Beautiful Mornin'" and the title tune.
Oklahoma! - The first collaboration of famed partners Richard Rodgers and Oscar Hammerstein II, Oklahoma!,set the American musical theatre standard. Set in the Western Indian Territory just after the turn of the 20th Century, the spirited rivalry between the local farmers and cowboys provides the backdrop for the love story between Curly, handsome cowboy, and Laurey, a beautiful farm girl. As the road to romance and the road to statehood converge, Curly and Laurey are poised to spend their new life together in a brand new state.
Feature by Deborah Martin, San Antonio Express-News, February 19, 2019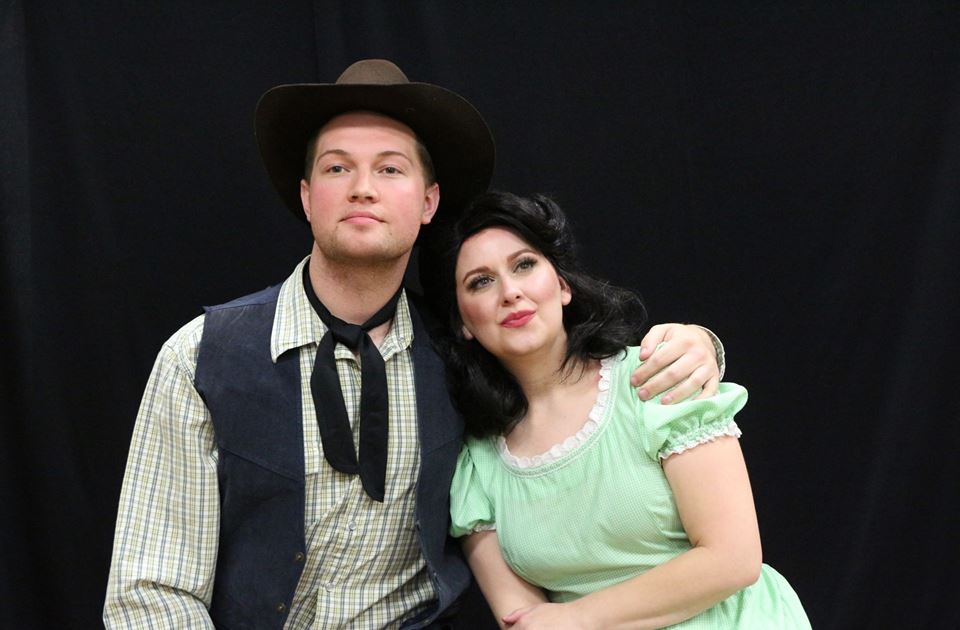 ---
Oklahoma!
by Rodgers and Hammerstein
Wonder Theatre (formerly Woodlawn Theatre)
Fridays-Sundays,
February 22 - March 17, 2019
Fridays and Saturdays at 7:30, Sundays at 3 p.m.
Tickets $18/$24/$30, available online via