Nov. 24 - Dec. 15, 2018
Thursdays-Sundays
Austin Playhouse is thrilled to announce the second show of our season, THE MYSTERY OF EDWIN DROOD by Rupert Holmes.

A Tony "Triple Crown" (Best Musical, Best Book, and Best Score). In Holmes' play-within-a-play, the young and charming Edwin Drood has been murdered, but by whom? The audience is invited to play ultimate detective in this vaudeville-inspired whodunit musical, solving the mystery and choosing a different ending each night.​


The Mystery of Edwin Drood is a hilarious, interactive whodunit musical that takes you to the small town of Chesterham, England. Here we meet a rowdy Victorian theatre troupe mounting a production of Charles Dickens' unfinished last novel. During the production, the charming Edwin Drood is mysteriously murdered, but by whom? Without an ending written, it's left to the audience to decide which character is the murderer in this play-within-a-play.
​
The Mystery of Edwin Drood was produced by Austin Playhouse in 2005 where it was nominated for six B. Iden Payne awards including the winner of Best Director for Musical Theatre (Don Toner). Thirteen years later Austin Playhouse is thrilled to have Jill Blackwood, Rick Roemer, and Jacqui Cross back on the stage reprising their roles from 2005, also returning are Austin Playhouse company members Huck Huckaby and Brian Coughlin.
CAST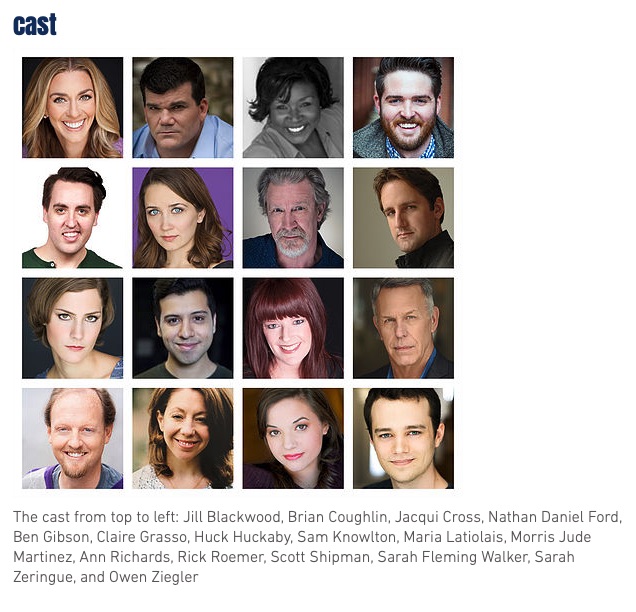 ---
The Mystery of Erwin Drood
by Rupert Holmes
Austin Playhouse
Thursdays-Sundays,
November 24 - December 15, 2018
Thursdays - Saturdays at 8 p.m., Sundays at 5 p.m.
Our Opening Night party will take place on November 30 and we have preview performances on November 24 and 25.
Tickets $38-$40 for general admission, $35-$37 for seniors, $19-$20 for students (plus service fee)
[poster by Five and Four Design]