Nov. 13 - Nov. 18, 2018
Tuesday-Sunday
Welcome to the Cabaret! It's 1931 in Berlin and everyone's having a good time. Inside the KitKat Club, a flamboyant Emcee teases our naught fun while a captivating performer named Sally Bowles snags the heart of an American writer. But outside, the Nazis are gaining power and everything is about to change.
Book by Joe Masteroff
Music by John Kander, Lyrics by Fred Ebb
Directed by Tom Delbello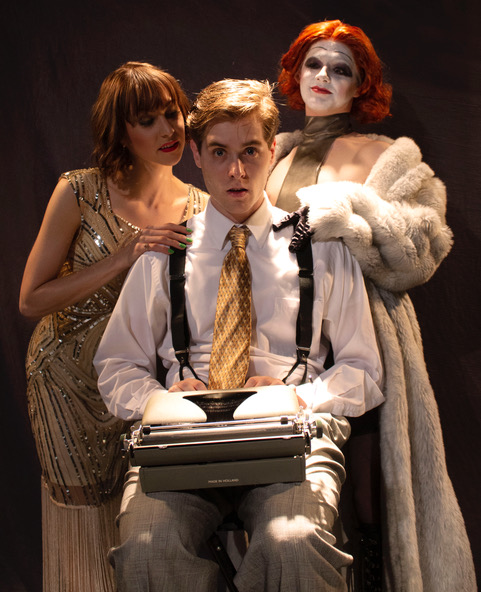 Cast
Clifford Bradshaw - John Fredrickson
Sally Bowles - Logan-Rae
Emcee - Nick Eibler
Fraulein Schneider - Anna Rose Daugherty
Herr Schultz - Grayson Samuels
Fraulein Kost/Fritz/Chanteuse - Bella Coppola
Ernst Ludwig - Jake Young
Rosie - Maura Gill
Lulu - Juliette Redden
Frenchie/Gorilla - Sophia Ludovici
---
Cabaret
by Kander and Ebb, based on Christopher Isherwood's stories
Texas State University
Tuesday-Sunday,
November 13 - November 18, 2018
Cabaret opens Tuesday night, November 13 and runs through Saturday, November 17 at 7:30 p.m., with matinee performances on Saturday and Sunday, November 18 at 2 p.m. All performances will be in the Patti Strickel Harrison Theatre.
Individual tickets start at $13 for adults and $8 for students, and may be purchased by phone at 512-245-6500 or online at txstatepresents.com.