Aug. 31 - Sep. 15, 2018
Thursdays-Mondays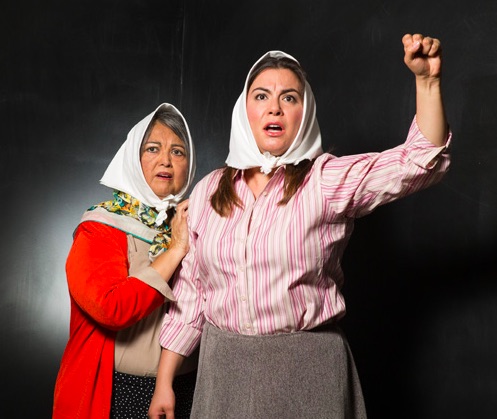 It's 1978 in Buenos Aires, Argentina where people are disappearing right off the street but no one is talking about it. Carolina and her mother Josefina are searching for their pregnant daughter/granddaughter, Belén, who has been missing for twelve weeks. When they receive a surprise visit first from a former neighborhood priest who is now stationed at the ESMA (the Navy Mechanics school turned concentration camp in the middle of the city,) they come up with a plan to try to see Belén one last time. Will it work? Will they be able to save her baby? Will they be able to save themselves?
The final production in this National New Play Network rolling world premiere by Stephanie Alison Walker is proudly presented by Shrewd Productions, directed by award-winning director, Lily Wolff, with assistant direction and dramaturgy by Clarissa Smith-Hernandez.
The Madres boasts an incredible cast including: Yesenia Garcia Herrington, Mary Alice Carnes, Madison Palomo, Carlo Lorenzo Garcia, and Rupert Reyes, with set and prop design by Indigo Rael, costumes by Laura Gonzalez, lighting design by Patrick Anthony, sound design by Benjamin Galvan, stage management by Ashton B. Murphy, and production management by Shannon Grounds, with production assistance by Malyssa Quiles. Other partners in this rolling world premiere include Teatro Vista (Chicago), Skylight Theatre Company (Los Angeles), and Moxie Theatre (San Diego).
Every night's performance will kick off with special dance performance by Zatero Dance, created especially for this show. We will also have an accompanying art exhibit of the works of international photojournalist, Daniel Garcia, curated by Solaris Ortega and Clarissa Smith-Hernandez. Patrons are encouraged to come early to enjoy the exhibit, fresh-baked treats, and beverages before the show. Every show will conclude with a talkback featuring artists and community members involved in the production. On September 14th, we're thrilled to offer a talkback and reception with the playwright, Stephanie Alison Walker!
Visit our blog to learn more about the artists involved in this special presentation of the National New Play Network Rolling World Premiere of The Madres!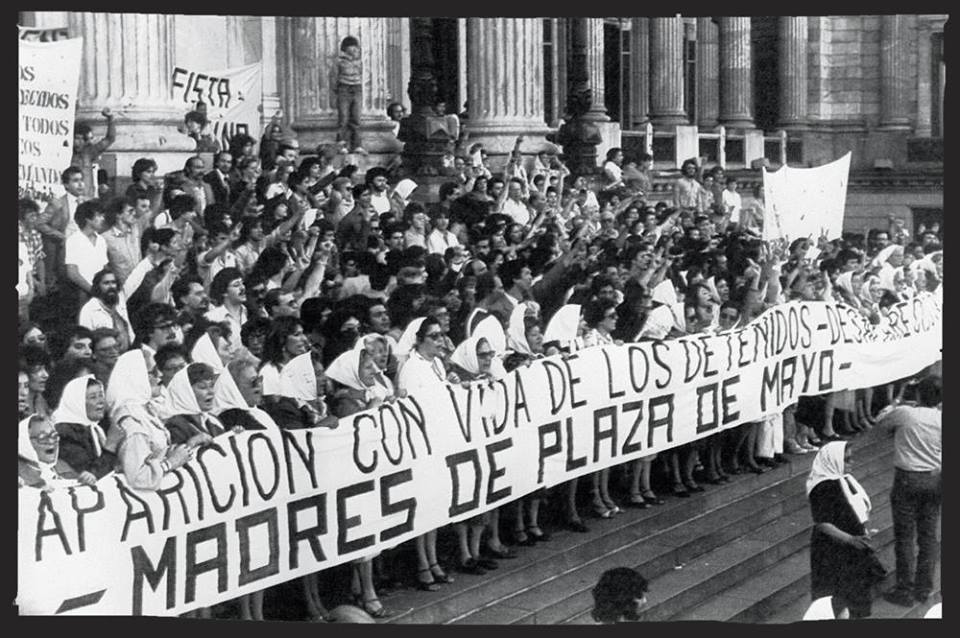 ---
The Madres
by Stephanie Alison Walker
Shrewd Productions
Thursdays-Mondays,
August 31 - September 15, 2018
3 Weeks Only
Dates & Times:
Friday, Aug 31 @8 pm
*Saturday, Sept 1 @ 8 pm
Sunday, Sept 2 @ 5 pm
Thursday, Sept 6 @ 8 pm
Friday, Sept 7 @ 8 pm
Saturday, Sept 8 @ 8 pm
Sunday, Sept 9 @ 5 pm
Monday, Sept 10 @ 8 pm - Industry Night
Thursday, Sept 13 @ 8 pm
Friday, Sept 14 @ 8 pm
Saturday, Sept 15 @ 8 pm
*David Allan Barrera will be performing the role of Diego on September 1st.
Tickets:
$15 - $37.50
Tickets on sale, coming soon!
Get your tickets at www.shrewdproductions.com!