Mar. 02 - Mar. 18, 2018
Fridays-Sundays
"The Elephant Man" is based on the life of John Merrick, who lived in London during the latter part of the nineteenth century. A horribly deformed young man, who has been a freak attraction in traveling side shows, is found abandoned and helpless and is admitted for observation to Whitechapel, a prestigious London hospital. Under the care of a famous young doctor, who educates him and introduces him to London society, Merrick changes from a sensational object of pity to the urbane and witty favorite of the aristocracy and literati. But his belief that he can become a man like any other is a dream never to be realized.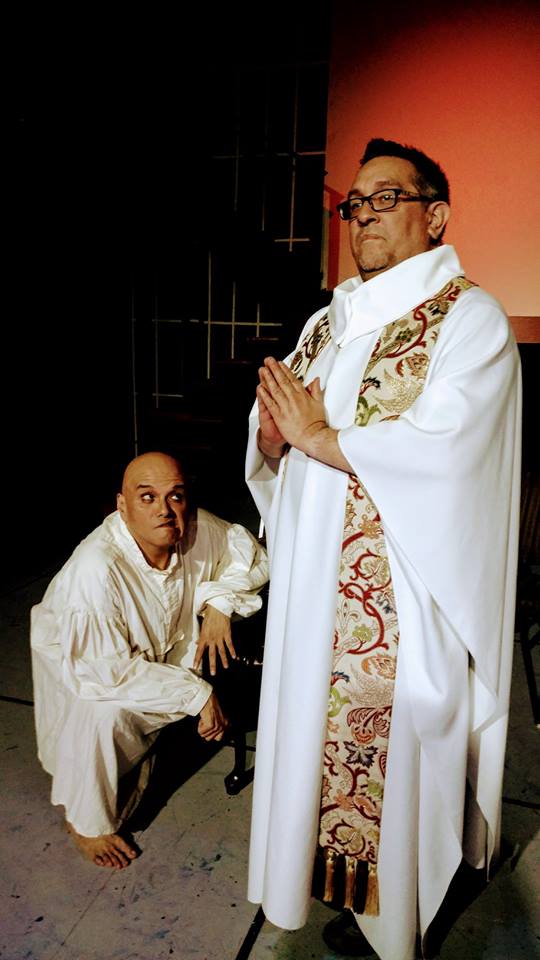 -- summary via Amazon.com
Cast: John Merrick - Greg Hinojosa
Frederick Treves - Jake Sengele
Carr Gomm - Paul Tinder
Ross - Dan Karam
The Pinheads - Ana Gonzalez Soto, Abigail Bass, Susan
Qassom, Debbie Rule
Belgian Policeman - Jose DeHoyos, Trey Davis
London Policeman - Gary Sartor
Man at Fairground/Conductor - Rex Harder
Bishop Walsham How - Jose DeHoyos
Will, the Porter - Gary Sartor
Snork - Trey Davis
Mrs. Kendal - Kendall Lacy
Duchess - Ana Gonzalez Soto
Countess - Debbie Rule
Princess Alexandra - Abigail Bass
Lord John - Rex Harder
Nurse, Miss Sandwich - Susan Qassom
Join us for the riveting evening of the theater that is "The Elephant Man". www.performingartssa.org.
---
The Elephant Man
by Bernard Pomerance
Performing Arts San Antonio (PASA)
Fridays-Sundays,
March 02 - March 18, 2018
Fridays and Saturdays at 8 p.m.; Sundays at 3 p.m.
VIP Table seating available
Tickets $18 - $37.50 plus service fees, available via