Feb. 24 - Feb. 25, 2018
Saturday-Sunday
In collaboration with music composer, John Michael Hunt, this year's premiere theatrical dance piece, Crisis in Meaning, is based on the idea of the Tibetan mandala. A profoundly spiritual object, the Tibetan mandala's purpose is to help transform ordinary minds into enlightened ones through a Buddhist ritual. Just as the mandala rituals are sacred and unique, Crisis in Meaning is a temporary experience to bless and enlilghten viewers before it disappears forever.
Dressed in colorful costumes, the cast of ten modern dancers will fuse outspoken movement and vigorous partnering to explore mandalas and their meaning. An overhead camera will project the dance mandala from a God-like point-of-view, to create a Kaleidoscope effect for the audience as they watch the view from above as well as their own view.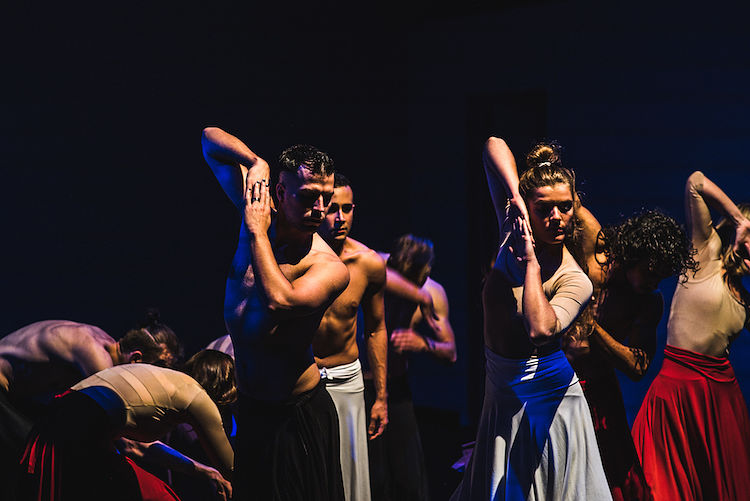 "I was inspired when I learned about the mandala's healing power and how it's a part of a ritual that exists in space for a brief time and then vanishes, much like the performances we do as dancers and actors on a stage," says choreographer Cheryl Chaddick. "This work illuminates the spirituality in dance and the personal journey we each take to improve ourselves and find our version of enlightenment."
In addition to the premiere dance, Tracking Connections, a six-minute duet that debuted in October, will be performed. The dance, which was presented at the 2017 Waco Dance Festival, is a conversation of conflicted opinions and needs in a long-term relationship; a tug-of-war as each partner tries to gain power, visibility and validation without losing the other.
Due to the nature of this year's winter concert showcase (bringing together more dancers and a larger theater), Chaddick Dance Theater has incurred more production costs this year. To support Chaddick Dance Theater's dancers and their show, Four Corners in a Circle, the community can help cover production costs by donating HERE.
Four Corners in a Circle: Crisis of Meaning
Choreography: Cheryl Chaddick and Cameron Oefinger
Dancers: Kevin Armstrong, Angela Benz, Amber Bright, Cara Cook, Sandie Donzica, Isaac Iskra, Cameron Oefinger, Aurelio Planes, Tristan Rogers, and Emily Rushing
Music: John Michael Hunt
Tracking Connections
Choreography: Cheryl Chaddick
Dancers: Angela Benz and Cameron Oefinger
Music: David Lanz
For more information about Chaddick Dance Theater and the Four Corners in a Circle performances, visit the Chaddick Dance Theater website HERE.
Like us on Facebook at www.facebook.com/ChaddickDanceTheater. Follow us on Instagram and Twitter @ChaddickDance. #ChaddickDanceTheater
ABOUT CHADDICK DANCE THEATER
Founded in 2007, Chaddick Dance Theater is an Austin-based modern dance company led by choreographer and dancer Cheryl Chaddick. The performances explore themes of identity and individual truths driven by personal research and exploration. Through movement-centric choreography, Chaddick and her dance company tell stories of human elements.
---
Crisis in Meaning
by John Michael Hunt, Cheryl Chaddick Dance Company
Chaddick Dance Theater
Saturday-Sunday,
February 24 - February 25, 2018
WHEN: Saturday, February 24th, 2018 at 8:00 pm**
Sunday, February 25th, 2018 at 7:00pm
**this performance will be followed by a Q&A with cast and director
Austin Ventures Studio Theater
501 W. 3rd Street
Austin, TX 78701
TICKETS: Adults in advance: $20; at the door: $25
Seniors and students with valid ID: $15
Tickets can be purchased in advance - click HERE
Additional donations are requested; they're accepted HERE.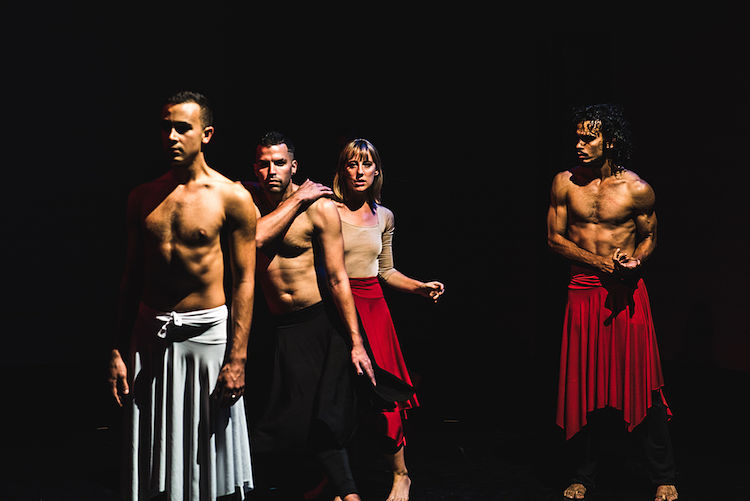 [photos: Mattias Allegro]