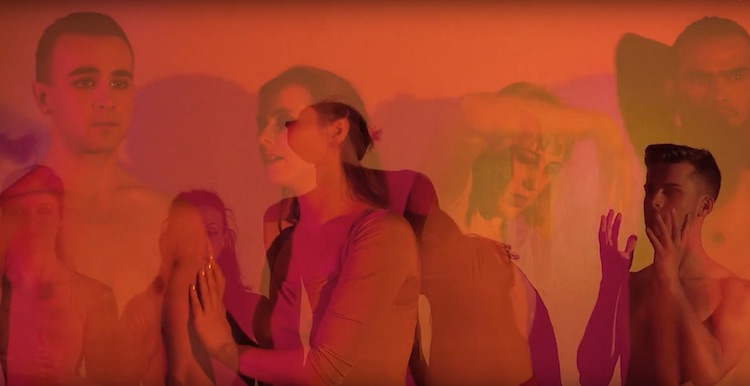 by David Glen Robinson
Published on February 25, 2018
Those attending may not have fully grasped the Buddhist concept of the mandala, but they enjoyed the marvelous abstract movement and imagery. The ingenious use of simultaneous video projections was a gift to the audience.
Four Corners in a Circle is the latest in the annual series of winter dance shows by Chaddick Dance Theater, Cheryl Chaddick, Producing Artistic Director. This year's show was a step up in several good senses, the first being its location in the spacious Austin Ventures Studio at Ballet Austin. The 2018 edition was comprised of two dance pieces, the first being "Life Between Us," followed by "Crisis of Meaning."
"Life ...
Read more »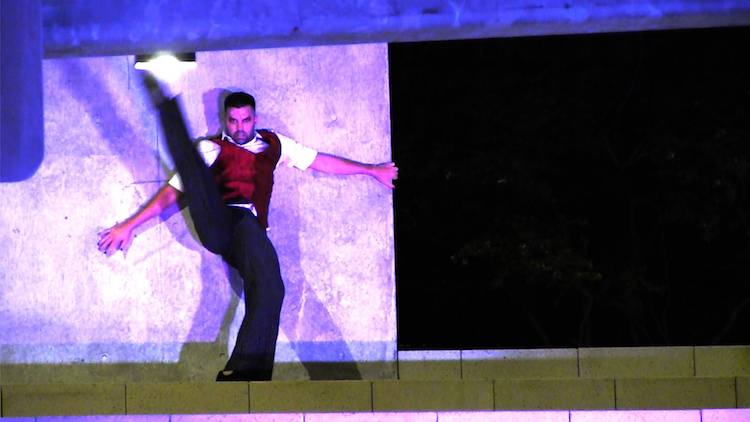 by David Glen Robinson
Published on March 29, 2017
Throughout the program the dancers rushed at high speed to the widely dispersed points of the playing space in order to exploit every available performance surface, creating significant surprises.
Meetings of the Mind took place in and on the south facing surfaces of Austin City Hall. Dancers performed on the plaza in front of the main entrance, the balcony, the amphitheatre terraces, and in the landscaping all around. City Hall is the heart of Austin civic property, and because of this the performance with Chaddick's skilled dancers was a gift to the city and the citizens of Austin. The City awards grants to ...
Read more »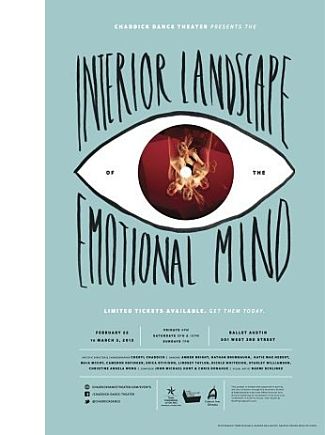 by David Glen Robinson
Published on February 25, 2013
The Chaddick company performed the dances of this integrated show in the hallways, balconies, rehearsal studios and alcoves of Ballet Austin, shifting the setting metaphorically into a many-chambered mind to show us facets of that often perplexing house within us all.
It was a cold night in Austin, made worse by the biting wind that swirled around its towers and roared down its streets. Inside Ballet Austin studios, Cheryl Chaddick and company lay in wait for their audiences with a well-prepared dance show that eventually took us to the forefront of Austin and regional contemporary dance.
The Interior Landscape of the Emotional Mind was presented as a site-specific dance, or site dance. ...
Read more »