Smokey Joe's Cafe
by Tex-Arts
Feb. 15 - Mar. 04, 2018
Thursdays-Sundays
TexARTS closes its record-breaking box office season with the Tony Award-nominated and Grammy Award-winning musical Smokey Joe's Cafe. This tribute to legendary songwriters Leiber and Stoller is a dazzling, song-and-dance celebration featuring 40 of rock 'n' roll's greatest hits, including "Hound Dog," "Stand by Me," "Yakety Yak," "Jailhouse Rock," "Spanish Harlem," "On Broadway," "Kansas City," "Love Potion #9," and "Fools Fall in Love." Smokey Joe's Café plays on stage February 15 – March 4 at the Kam & James Morris Theatre in Lakeway.
Kimberly Schafer directs and choreographs the production with music direction by Lyn Koenning. Ms. Schafer and Ms. Koenning return to TexARTS having previously served as the creative force behind the 2017 TexARTS hit - The Marvelous Wonderettes!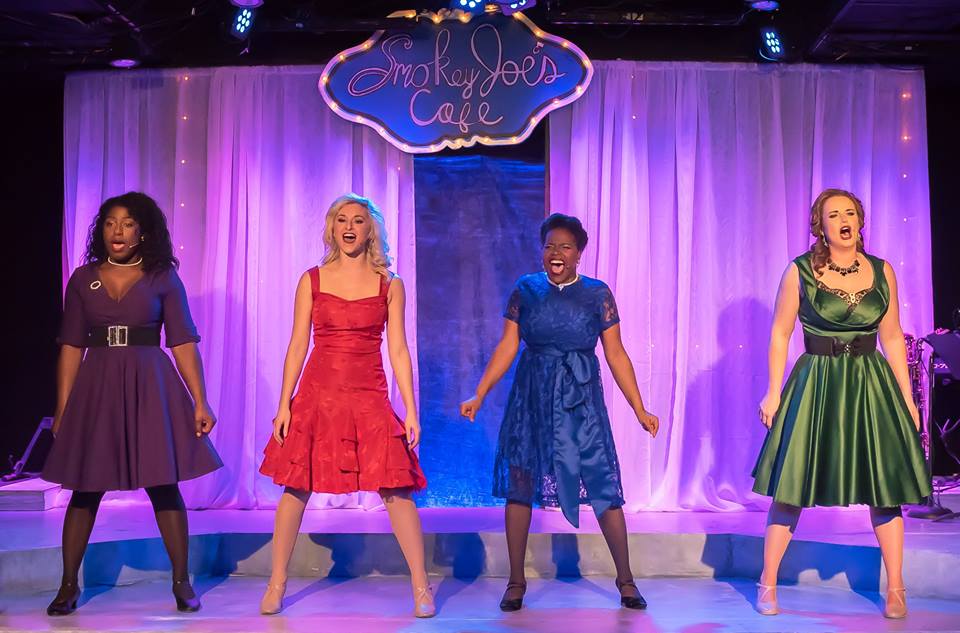 The cast includes Edward Burkley IV, Lauren DeFilippo (Wonderettes, The Best Little...), Quincy Nile Kuykendall (A Cool Yule, Ain't Misbehavin'), Kia Malone, Jessica O'Brien, Paul Sanchez (Guys and Dolls), Roderick Sanford (The Best Little...), Christina Stroup (The Best Little..., Wonderettes) and Russel Taylor (All Shook Up). With understudy Julie Foster (Ring of Fire) performing March 2.
The production team includes scenic design by Donna Coughlin, sound design by John Cates, lighting design by Rachel Atkinson, costume design by Chris Arthur and David Higgins as the production stage manager.
The longest running revue in Broadway history, Smokey Joe's Café guarantees to keep you humming all night long. The New York Times claims songwriters, "Jerry Leiber and Mike Stoller are the Rodgers and Hammerstein of rock 'n' roll!" The New York Daily News calls Smokey Joe's Cafe "wildly infectious," and Time says, "It sails and soars!" Smokey Joe's Café ran for 2036 performances on Broadway and received seven Tony Award nominations including Best Musical and a Grammy Award for Best Musical Show Album.
TexARTS, the Lake Travis nonprofit for the visual and performing arts, offers completely staged professional productions and is a performing and visual arts educational academy. TexARTS is proud to employ hundreds of professional regional actors, musicians and artistic staff living here in Austin.
---
Thursdays-Sundays,
February 15 - March 04, 2018
February 16, 17, 22, 23, 24 and March 1, 2 & 3, 2018 at 7:30 pm. February 18, 25 and March 4th, 2018 at 2:00 pm.
A special student preview performance will be held February 15 at 7:30 pm.
Single tickets start at $40. Single tickets are available by calling TexARTS Box Office at 512-852-9079 x101 or at www.tex-arts.org. All ages are welcome and parking is free. Group rates are available.
All performances will be held at the intimate Kam & James Morris Theatre at TexARTS' Erin Doherty Studios, 2300 Lohman's Spur, Suite #160, Lakeway, TX. The lounge opens one hour prior to curtain and offers beer, wine and light snacks. Parking is free.