Feb. 08 - Mar. 04, 2018
Thursdays-Sundays
Now 80 years old, Andre was once a tap dancer. He lives with his daughter Anne and her husband Antoine. Or was he an engineer whose daughter Anne lives in London with her new lover, Pierre? The thing is, he is still wearing his pajamas, and he can't find his watch. He is starting to wonder if he's losing his mind.

Directed by Rick Roemer.
Cast: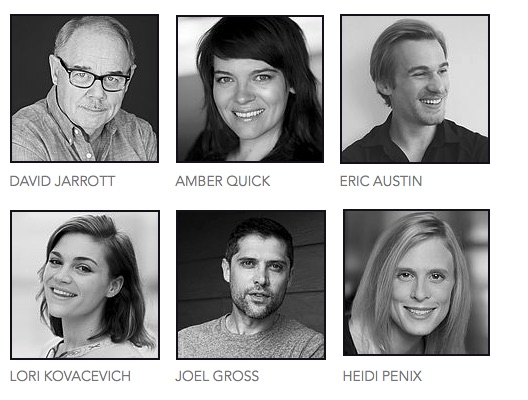 THE FATHER stars: Eric Austin, Joel Gross, David R. Jarrott, Lori Kovacevich, Heidi Penix, and Amber Quick.
DIRECTED BY: Rick Roemer
SCENE DESIGN BY: Desiderio Roybal
LIGHTING DESIGN BY: Chris Conard
COSTUMES BY: Collen PowerGriffin
SOUND DESIGN: Craig Brock
PRODUCTION MANAGER: Lisa Goering
STAGE MANAGER: Kayleigh Axtell
TECHNICAL SUPERVISOR: Reed Neal
WEB DESIGNER: Bryan Bradford
GRAPHIC DESIGNER: Michael Jarrott
COMPANY PHOTOGRAPHER: Steve Williams
---
The Father
by Florian Zeller
Jarrott Productions
Thursdays-Sundays,
February 08 - March 04, 2018
Trinity Street Players
Black Box Theatre, 4th floor, First Baptist Church
901 Trinity Street
Austin, TX, 78701
Thursdays - Saturdays at 7:30 p.m., Sundays at 2:30 p.m.
one Monday performance at 7:30 p.m. on Monday, February 12, 2018
Ticket prices range from $15-$30. Opening night with champagne reception, all tickets are $30. From then on, Thursdays $18 (students/seniors/teachers/former teachers) $20 (general admission) and Fridays-Sundays $23 (students/seniors/teachers/former teachers) and $25 (general admission); special Monday Industry Night tickets are $15.
[poster image: Photo: Steve Williams. Graphic Design: Michael Jarrott.]